Anyone involved in the mobile or tech industry can't have failed to note Mobile World Congress (MWC) taking place at the end of February; but with the projection that mobile usage is expected to grow to 4.55bn worldwide in 2014, mobile is no longer a tech niche (eMarketer).
Mobile is big business, to any business, regardless of size and type. If your customers are mobile, then you need to be.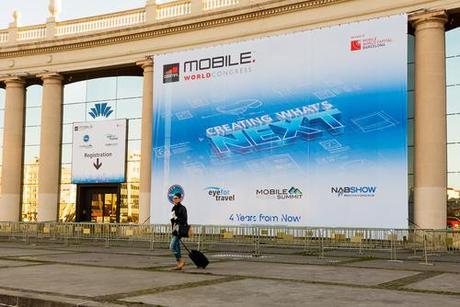 There were 477, 268 tweets sent during the event – that's a lot of information to keep on top of, so we thought we'd help out by sharing some of our favorite articles to get you up to speed.
MWC: Key Facts
MWC is the world's largest annual mobile industry exhibition and conference featuring mobile operators, device manufacturers and technology providers from across the globe.
More than 85,000 people attended this year's event, held in Barcelona, up from 72,000 in 2013.
Over 1,800 companies showcased products and services.
Over 3,800 media and industry analysts attended, as well as 4,500 CEOs. (Source: Mobile News).

Keynotes
There were a number of high-profile keynote speakers at MWC, including talks from the CEOs of IBM, Cisco and Citigroup but the most talked about was that of Facebook CEO Mark Zuckerberg. He announced Facebook's acquisition of free messaging service WhatsApp and revealed the rationale behind the staggering $19bn deal was his desire to connect the world. We've written an opinion piece about what we think this deal signifies for all businesses, read it here.

Wearable Tech
Wearable tech was big news at MWC this year, with Sony, Samsung and Huawei just a few of the tech heavyweights to announce new wearable products, from Sony's activity tracking SmartBand to Samsung's Gear Fit. Could 2014 be the year wearable 'activity logging' technology is set to go mainstream?
CNET has conducted an excellent review of the best wearable tech on display at MWC, read it here.

Smartphones
MWC traditionally sees at least a few major new smartphone releases and this year was no exception with Samsung revealing the Galaxy S5 to widespread acclaim, with LG, Sony and Nokia also launching new models. Some commentators have described the smartphones on display as having only incremental improvements, with little real innovation on show. This review piece from techradar rates the top 10 smartphones on show to help you make up your mind, read it here.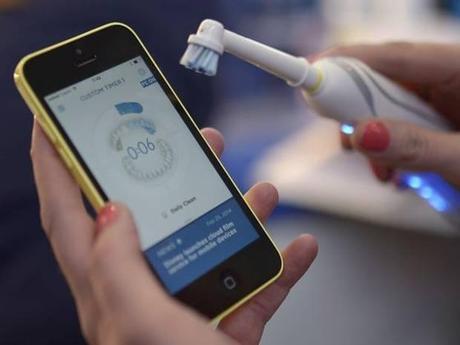 (Image credit: The Independent)
The Internet of Things
The Internet of Things (IoT) dominated social media reporting from MWC, going beyond the realms of smartphones and watches to smart toothbrushes and clothes. Oral B debuted a toothbrush that connects to a phone to show how long and how gently you should brush and in which part of your mouth, while French tech firm Cityzen Sciences showed off a sports shirt embedded with sensors to monitor a player's heart rate while in play. The Independent did a great rundown of the IoT developments on show, read it here.

Marketing Takeaways
With the numbers of people owning smartphone and tablet technology continuing to rise exponentially, so too does the importance of mobile marketing. This was highlighted by the volume of marketers in attendance with Coca-Cola alone bringing 15 marketing representatives. Marketing Week has identified five key takeaways from the show for all marketers, read them here.
What was your favorite innovation announced at MWC? Have we missed anything?