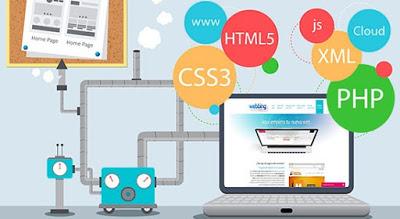 The key to turning up more sales to your business is to design a professionally equipped web design that can pull the maximum attention of your audiences. This could be done by following effective strategies for your business.
Having effective strategies for your business presence on online media is a challenge for all the service providers in the market. If you wish to make your presence counted among the random visitors, you need to make sure you follow all the guidelines to get a strong web presence. Here are few of the important effective strategies that need to be kept in mind while starting with the building of a professional website design for your business.
Establishment of Goals
The first step, to begin with, is to establish strong goals for your business in the market. Once you are through with the desired goals of your business, you will be well aware of the requirements of your web presence. With a clear thought of what you are looking to achieve in the market with your website, you will be able to develop a design that can pull the desired results.
Identification of the Audiences
Having an effective design for your website is one thing, everyone must have. To accomplish the same, one needs to know about his audiences in the market. It is important to make sure you create a visually and functionally active website according to the expectations of your audiences. The demographic aspect plays an important role in advising the requirements of the viewers. If you are heading to address younger audiences, the design perspective would be more inclined according to the taste of the young audiences whereas if you are looking to address corporate contacts, you might have to choose a bit professional outlook.  This is one of the general aesthetic of designing a website where you can also determine the layout, font size, and many other things.
Determination of Brand Image
Before getting your website designed, one should always be crystal clear in their mind about the services and the theme of the website. It will help in deciding which image of your presence would you like to convey to your audiences. Choosing the layout, color theme, templates for your website according to the services that have been offered from your side would help in grabbing the attention of the right zone of the audiences. The expression of your website could pull out a stronger impression about your services to your potential audiences. It can offer a faster medium to engage your potential customers to your site.
Goal Driven Designs
The next important strategy is to establish and understand the purpose of the website. Once you are aware of this fact, you will be able to proceed with the designs of the website. For example if you are willing to make audiences know about you, you can design a website where you can easily depict a section of " About us" and if you are more interested to get calls for your business sales, you can add a section for call to action to get the relevant lead flow to your business. In short, with a smart website, you can turn up any of the customers towards your side.
Isn't it an interesting way to design a smart and result- driven website for your business! Working on the same parameters, Vision Web Creations is one of the renowned and established
website design company in Singapore
. It has a proven record of successful completion of web projects on time. If you too are willing to develop a web presence that can pull the best results for your business, feel free to connect with the executive today! Avail every possible chance to turn up the site visitors into your long-term clients.