When you are stuck in a loop of endless frosty, gray days in a cold climate, you may feel the winter will never end. You don't have to hang on to those winter time blues until the spring. Grab some friends, hop in your car and hit the road to one of these warmer climates that are within driving distance of any town in the continental United States.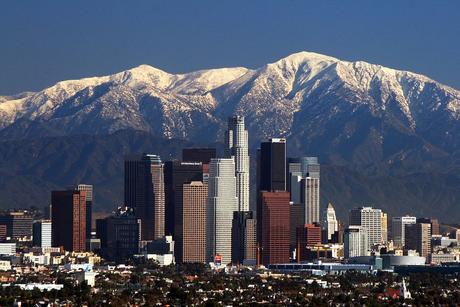 Los Angeles, California
Sunny southern California is the perfect place to thaw out. Winter temperatures rarely dip below 50 degrees in the city of angels. The mild climate means there are plenty of outdoor activities to keep people of all ages occupied. The main attraction that draws visitors from all over the world is Disneyland. You can bask in the sunshine while you hang out with your favorite Disney characters and go on legendary rides. While the beaches are cool and breezy, they are free of the usual crowds that summer brings. The winter months are also the best time to go whale watching on one of the many chartered boats that operate in the cooler season.
Some of the marine life you may catch sight of on your trip:
Risso dolphins
Finback whales
Killer whales
Gray whales
Bottlenose dolphins
Atlanta, Georgia
You will be hard pressed to find snow in the deep south, but the history is abundant. If you are looking for a warmer climate with a rich cultural heritage, Atlanta houses an abundance of museums for the history buff. Visit the Atlanta Center for Civil and Human Rights, The World of Coca-Cola and the Margaret Mitchell House to learn about Georgia's multi faceted past. Atlanta residents take advantage of the break in stifling heat to host a bevy of fun festivals in the winter time.
The best festivals to enjoy while on your road trip:
Atlanta Food Truck Park & Festival
Atlanta Winter Beer Festival
Martin Luther King, Jr. Celebration
Atlanta Jewish Film Festival
Garden Lights At Atlanta Botanical Garden
Though Atlanta is far from the coast, you can get your fill of fish at The Georgia Aquarium, the largest aquarium in the western world. Work off the food you will enjoy from some of the south's best restaurants by climbing stone mountain, a 1,600 foot ascent up Atlanta's giant carved granite mountain.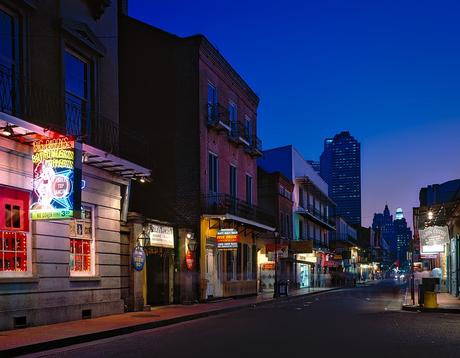 New Orleans, Louisiana
While New Orleans is mostly known these days for the horrific events suffered in the wake of Katrina, the city has largely rejuvenated to its former glory. You would be hard pressed to find a more welcoming city. Winter temperatures here remain around fifty degrees. There are plenty of attractions that make this destination well worth the drive. This is a deeply religious town, so if you can arrange your visit around the holiday season, you will be treated to a city glittering with lights and good cheer. Soak up the local culture with live music in one of the many jazz bars in the French quarter. You will adore this city if you are a lover of architecture. There are perfectly preserved antebellum homes open for tours.
These historic homes are essential stops on your New Orleans road trip:
Oak Alley Plantation
Destrehan Plantation
Laura Plantation
Hermann-Grima House
Pitot House
When you are exhausted from sightseeing, the city is loaded with restaurants dishing up the best Cajun food you will ever taste.
Tijuana, Mexico
If you are trying to escape winter weather, you can banish the frost south of the border. Traveling to Tijuana can be a little pricier than other road trips if you do not already have a passport. If you are need of extra cash to fund the purchase of your passport, you may want to look into a title loan estimate. Even if you speak no Spanish, most locals can easily converse in English. For beer lovers looking to try the best craft beers in Tijuana, Cerveceria Tijuana is a large brewery open for tours and tastings. El Popo Market is a huge merchant arena where vendors sell any good you might wish to purchase. It's a great place to find souvenirs. Tijuana is filled with museums of all types that have displays depicting local culture and history.
These are the best Tijuana museums to visit before you leave:
Museo de Historia de Tijuana
El Cubo
Instituto Municipal de Arte y Cultura
Museo de las Californias
Museo de Cera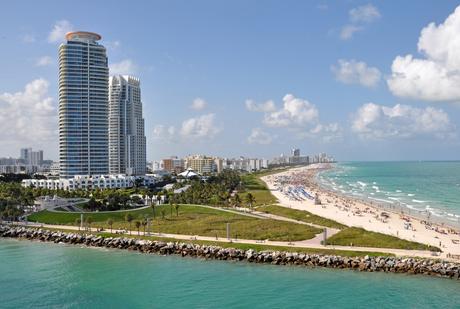 Miami, Florida
Miami is an incredibly diverse city that also happens to have the perfect winter climate. While the locals will be chilly in the mid 70 degree winter temperatures, visitors find it the perfect time to visit the gorgeous beaches.
When road tripping to Miami, you must visit these beaches:
Lummus Park Beach
Sunny Isles Beach
Haulover Beach
Hobie Beach
Crandon Park
If you are a fan of unusual museums, visit the World Erotic Art Museum where you will find adult themed art created by artists from all over the globe. You can also take a short boat ride to John Pennekamp Coral Reef State Park, an underwater treat for the senses where you can view exotic reef fish from a glass-bottom boat.