Whittling is still one of the main hobbies and arts for people that inspires. If you are a carver or want to try this art, you must have a professional knife with special sharp blades to implement projects. Three main aspects of an effective whittling knife are a single blade or multiple blades that can be used in many different ways, a comfortable handle that offers various grips, and finally, a steel that stays usably sharp for a long time.
We decided to show you 4 popular and recommended whittling knives with a single and multiple blades that will suit beginner and professional needs. With the help of a high-quality and safe tool, you will be able to try a new way to create things with your hands or make it a business.
Review and comparison of 4 whittling knives of 2017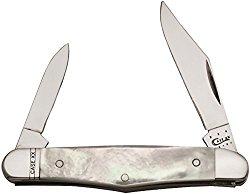 The knife has tru-sharp surgical stainless steel blades that are exceptionally sharp and perfect for whittling after you unpack it. There are clip and pen blades and a smooth handle for a convenient grip. The knife will easily fit into your pocket or a small bag. You can use the knife for whittling and everyday use. Keep the knife at home, in the garage, in your car, you carry it with you.
Stand out features:
Exceptionally sharp blades
Convenient handle
Pocket size
Safe closure
Comes in 10 colors
Limited lifetime warranty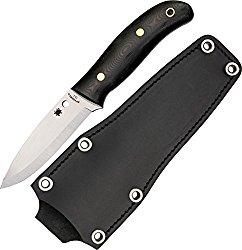 This is one of the best, durable, and high-quality whittling tools that is made of reliable material. Tested for quality and durability, and will assist you with whittling and other everyday needs. This is not just an ordinary knife. It is designed by tactical bushcraft expert Chris Claycombe. The knife is fully-tanged, a four-inch blade has no hand guard, and it is featured with the Scandinavian grind. The knife comes with a good-looking and durable leather case. Spyderco is one of the leaders in the cutlery industry that offers a wide variety of products for thousands of dedicated knife users around the world.
Stand out features:
Made of a high-quality material
Specially designed
Fully-tanged
Convenient grip
Comes with a leather case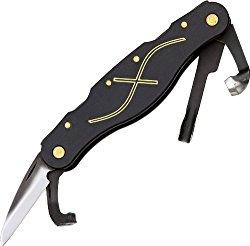 This is a unique wood whitling knife that offers 4 exceptionally sharp blades that are made of 100% carbon steel. Each knife suits carving needs, therefore, you will be able to choose the most appropriate to make art. There is a detail carving knife, a straight gouge, V scorp and a gouge scorp. Having 4 blades and a convenient handle, you will easily fit the knife in your pocket.
Stand out features:
4 sharp blades that are made of carbon steel
Best for carving
Lightweight
Pocket size
Watch the video review of the product and see what you can do using it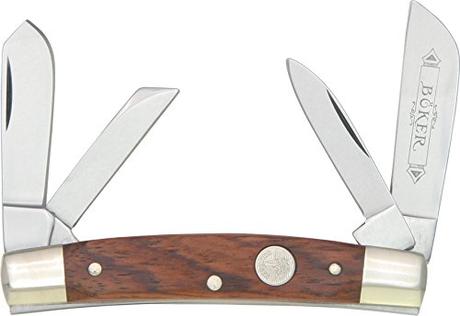 This is a very attractive and good-looking knife for whittling that comes at an affordable price. The knife offers 4 carbon steel blades that are very sharp. There are sheepfoot, pen, coping and spey blades to meet your requirements. The knife offers a safe closure and fits in your pocket easily. Boker is the famous world manufacturer and supplier of an unmatched variety of blade and handle materials and biggest manufacturer in Europe for Sport Knives, Tactical Knives and Collector's knives.
Stand out features:
Made of 100% carbon steel
4 sharp blades (sheepfoot, pen, coping, spey)
Suits beginners and professional carving purposes

These were 4 excellent and effective tools that will become useful and helpful for beginner whittling projects as well as professional woodcarvers. Hopefully, you enjoyed the review and can choose the most appropriate knife to start whittle and carve with comfort.