Have Your Saved Your Rewards Points For A Trip?


Our friend's at SmartAsset have compared various rewards programs, and offer their advice for the best places to travel with your rewards points. They compared how you could get the best value by using miles or points to book a flight versus paying in cash. Then they figured out which destinations were the best for your rewards bucks.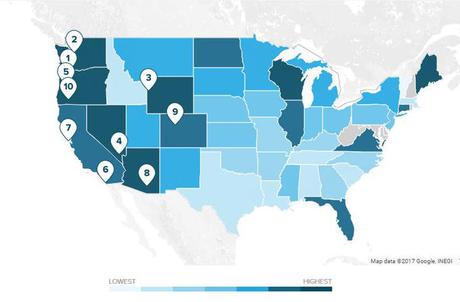 Get ready to hit the Oregon Trail because three of the top ten locations are in Oregon, including the number one overall spot: Portland. And, the experts at SmartAsset found that the nation's top 10 spots are located in the Western US. The easternmost point in the top 10 is Eagle, Colorado.

Check out the interactive map and more information on the best travel destinations for reward travel by visiting the

SmartAsset website

.