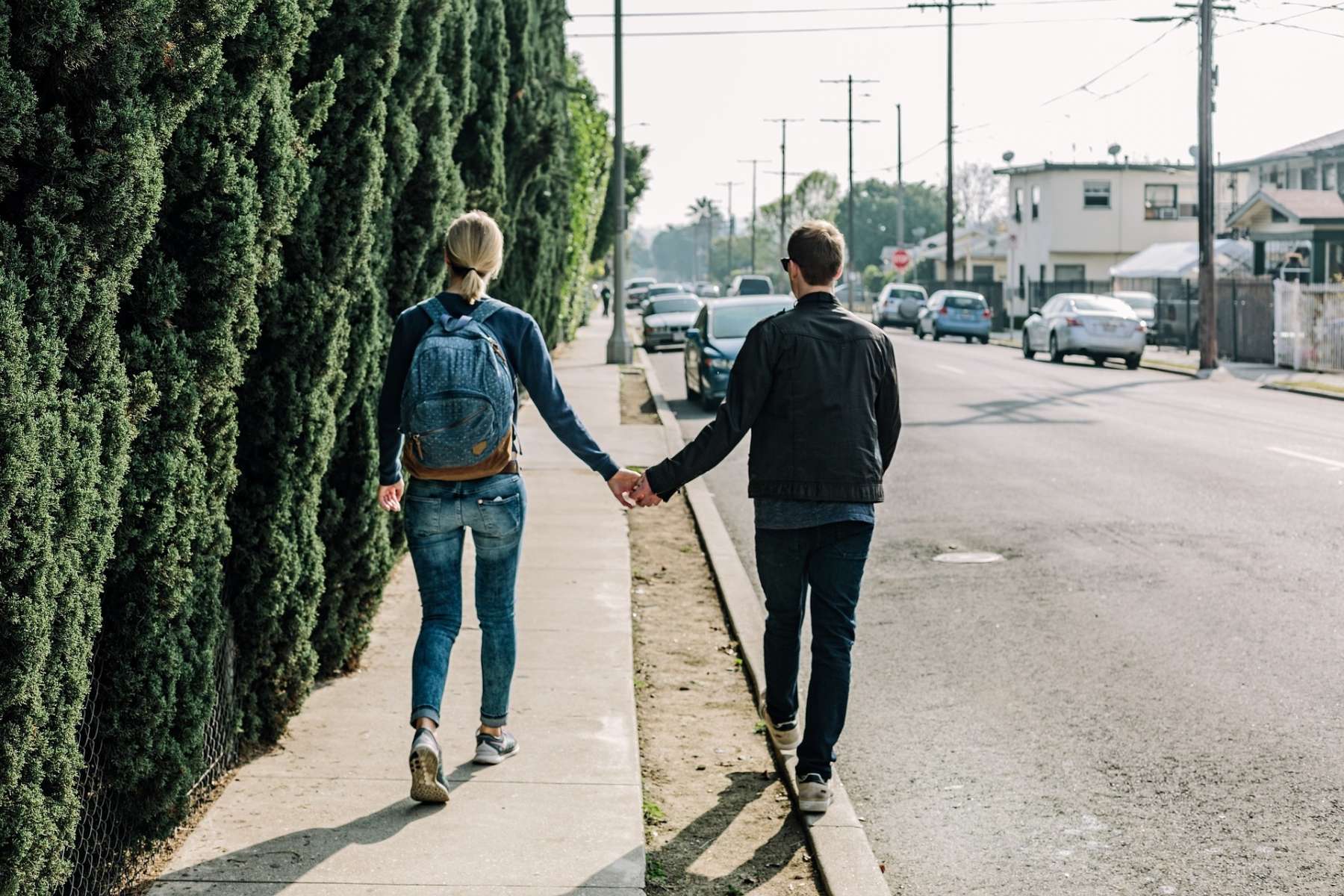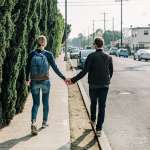 Geocaching is one of those rare activities that is legitimately fun for all ages (take your family or bring a date!), free, and gets you active and outdoors. All you need is your phone or GPS and the Geocaching app. Geocaching is a real-life 'treasure' hunting adventure that can take you into the deep woods, up a mountain, or through a hidden alleyway. Once you've downloaded the app, you'll see a detailed map with marked with green icons — these are the caches! You then select the cache you want to search for and follow the map to the area. While a description of the cache and hints on its exact location are provided, you still have to hunt around a bit once you arrive. The fun is in the hunt; caches can contain anything from plastic toys to interesting goodies and each one has a logbook for successful visitors to sign. Some geocachers bring their own trinkets to add to the collection.
Geocaching is a great way to explore a new area or find hidden gems in your own neighborhood. Caches range from kid-level easy to challenging for adults…don't forget your thinking cap. While geocaching is popular around the world, some regions are more into the game than others. Here are some of the top geocaching spots for your treasure-hunting pleasure!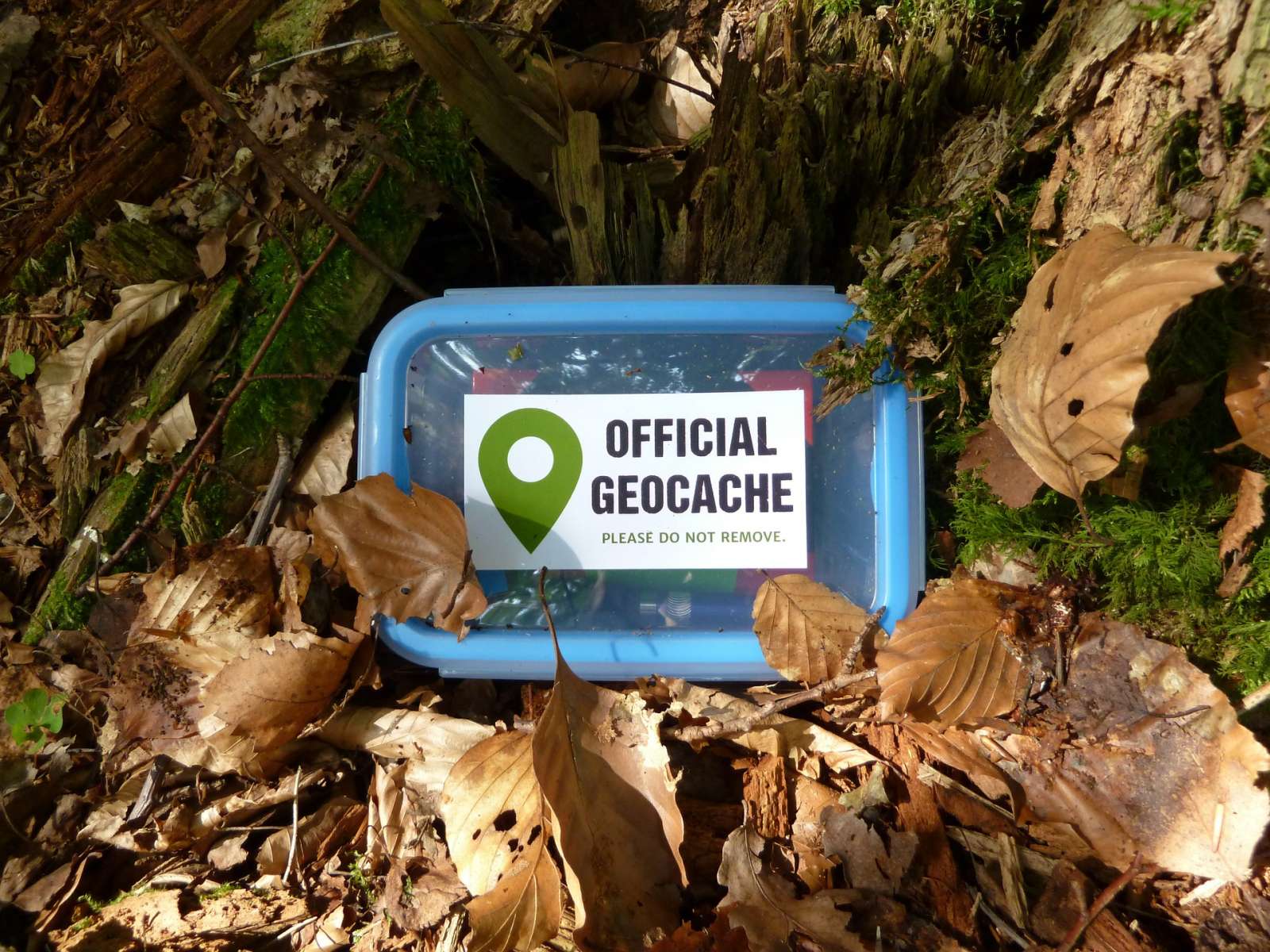 49 and Holding the Cache: A Gold Miner's Delight
N 41° 24.359 W 092° 55.133 (Iowa)
This fun cache is a 2.5/5 difficulty and is found by following the GPS and solving a riddle. There's even a bonus riddle to find a second cache nearby!
View this post on Instagram

Autumn is a second spring where every leaf is a flower – Albert Camus Fall is here at Bryce Canyon. Days are getting shorter and nights longer and colder. Soon many nights will be below freezing. Please keep the weather in mind if you plan to visit us this season, bring layers and keep drinking plenty of water. Starting September 27, 2020, the Visitor center will be open from 8 a.m. to 6 p.m. for its fall hours. #FallColors #Leafpeeping #FindYourPark #EncuentraTuParque NPS Photo/April Case (ac)

A post shared by Bryce Canyon NP (@brycecanyonnps_gov) on Sep 24, 2020 at 1:51pm PDT
Bryce Canyon National Park- Inspiration Point
N 37° 36.938′ W 112° 10.232′ (Utah)
Enjoy breathtaking scenery on your way to this cache in Bryce Canyon national park! Loggers must take a selfie at the coordinates to successfully 'find' the cache.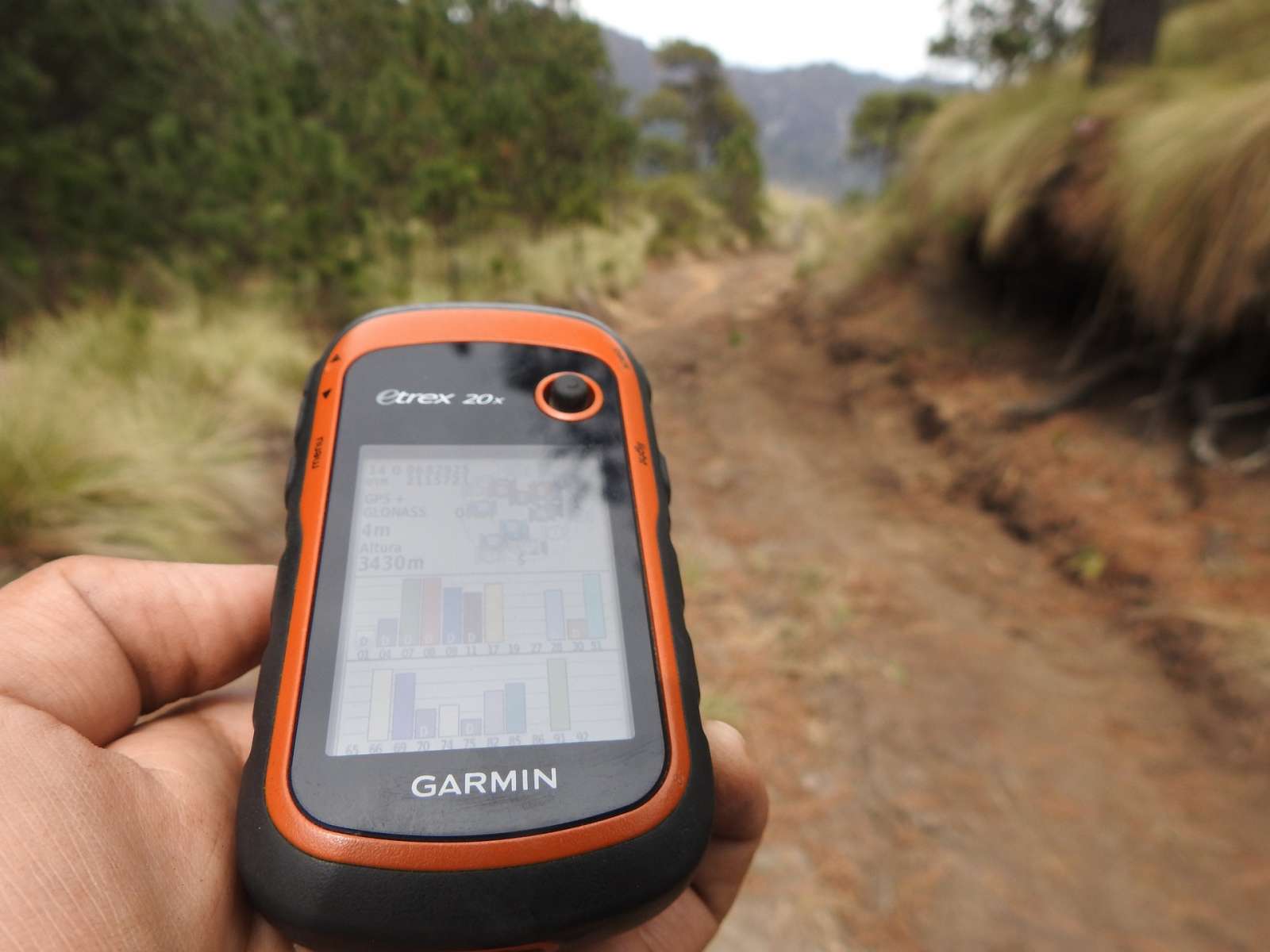 Necropolis of Britannia Manor III
N 30° 21.445 W 097° 48.738 (Texas)
This spooky 'mystery' cache is found in an old — possibly haunted — cemetery. Perfect for thrill-seekers.
View this post on Instagram

#get-lost #retroarizona #adventureisoutthere #phoenix #gaspump #tripadvisorpic #visitarizona #getoutstayout #oldgasstation #adventureawaits #theworldismyplayground #arizona #azlocal #localaz #adventurous #instagramaz #azfamily #justroughinit #route66 #deserthiking #localfirstaz

A post shared by Just Roughin' It Adventure Co. (@justroughinit) on Sep 30, 2020 at 11:25am PDT
001-Route 66
N 34° 47.778′ W 116° 30.901′ (California)
This one is a cache hunt and road trip adventure! Head eastbound on Route 66 to find this cache plus 800 more hidden treasure spots.
View this post on Instagram

Hot springs, geysers and good ol' Old Faithful. Day 7!

A post shared by Flor Crisologo (@florcrisologo) on Jul 2, 2020 at 7:23am PDT
Old Faithful Geyser at Yellowstone National Park
N 44° 27.559′ W 110° 49.728′ (Wyoming)
Enhance your trip to Yellowstone with geocaching! Loggers are encouraged to attach a picture to their log when the find this level-one difficulty cache.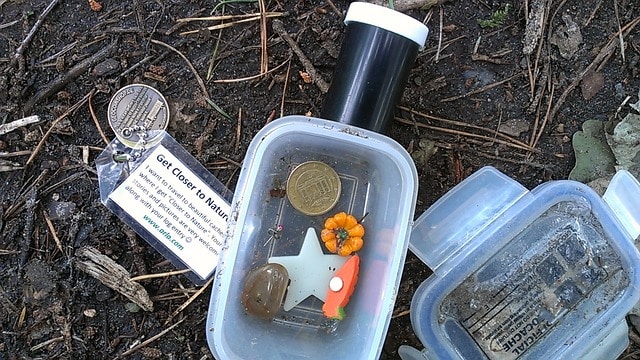 Our Lady Of The Tree
N 35° 05.813 W 106° 40.174 (New Mexico)
The search for this cache, a 'unique' historical object, will take you to one of the best-hidden gems in Old Town Albuquerque.
View this post on Instagram

"I always wanted to be Peter Pan, the boy who never grows up. I can't fly, but swimming is the next best thing. It's harmony & balance. The water is my sky." ~Clayton Jones #colorado #rockymountain #lake #getoutside #hike #explore #swim #discover #gorgeous #motherearth #natureloving #greenwitch #hedgewitch #pagan #claytonjones

A post shared by Jennifer Jacobs (@zhenyphur) on Jun 13, 2017 at 3:08pm PDT
Tarryall
N 39° 05.670 W 105° 27.621 (Colorado)
Pack some sturdy shoes — this cache has a terrain difficulty rating of 3 out of 5. It's a bit of a hike, but still family-friendly.
View this post on Instagram

It was 50 years ago today. What's the best song on #TheBeatles' 'Abbey Road?'

A post shared by SPIN (@spinmag) on Sep 26, 2019 at 8:04am PDT
London – Beatles Abbey Road
N 51° 31.921 W 000° 10.639 (London)
This virtual cache is a favorite of international travelers and music fans. You must get a picture on the official webcam while holding your GPS, so have fun recreating the iconic Beatles photoshoot.
---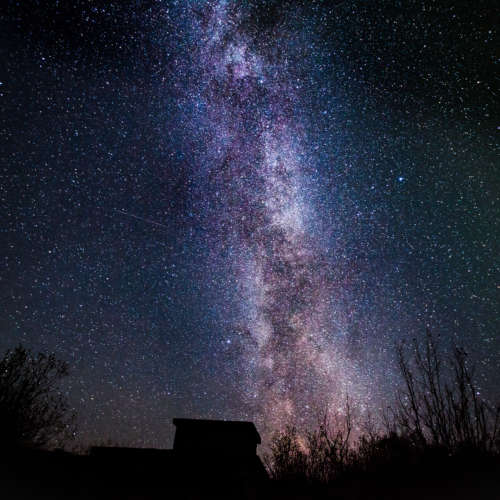 Photo Credit: Sapphire Point
Find the Best Places for Stargazing
Wanna catch some stars on your geocaching travels? View our list of the best places for stargazing.
Find the Best Places to Go Stargazing
---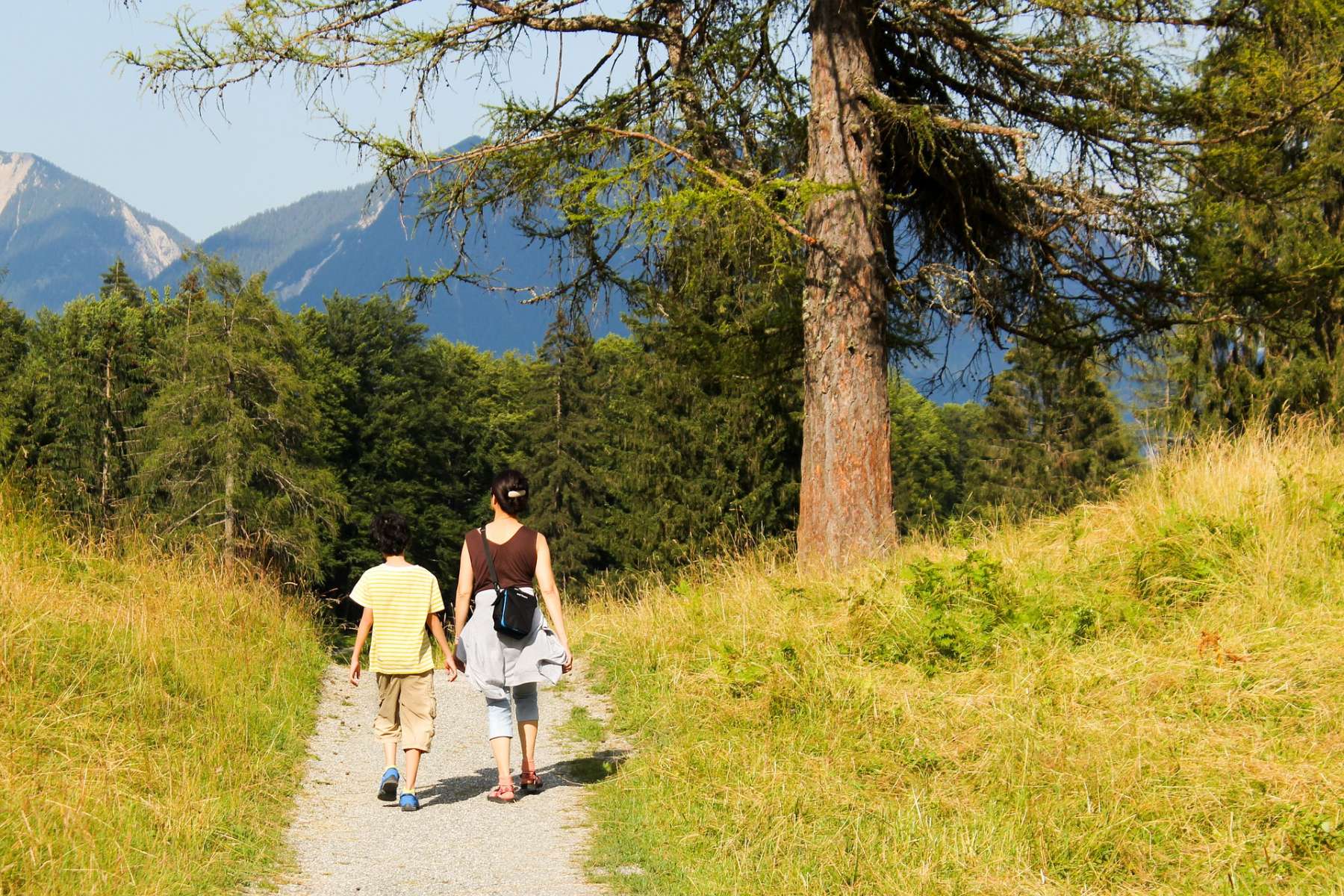 Photo Credit: Pixabay
"Awakening"
N 38° 47.113 W 077° 01.030 (Maryland)
The funky artifact that comprises this virtual cache is off-the-beaten-path and will delight adventurers of all ages. Don't forget to snap a selfie.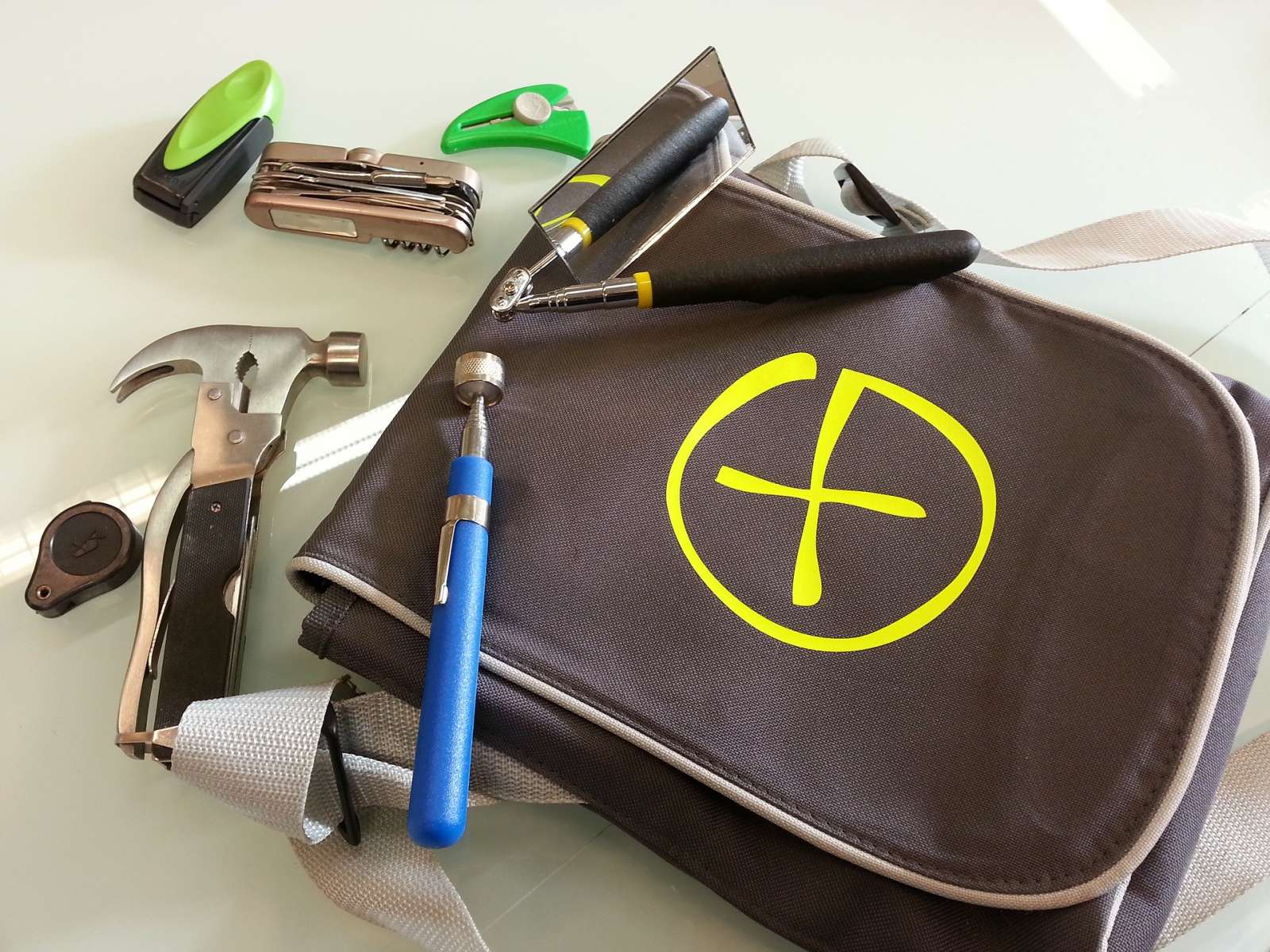 Photo Credit: Pixabay
Wilson House Travel Bug Inn
N 30° 26.538 W 088° 42.908 (Mississippi)
This cache container is located in a historic structure. The search will be extra fun for history-buffs and kids.
Featured Image Credit: Pixabay