Chaotic eating habits, sleepless nights, and too much work can only lead to health consequences no one would want to experience. What's worse is that you can wake up one day with a life that has been conquered by such unhealthy habits and not even know when all that happened.
The continuously demanding job market, the desire to carry out all of your duties and do so successfully, your personal life needs, and the feeling that time flies so fast can all have a toll on your health.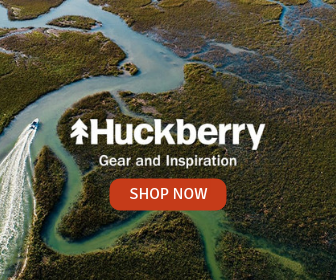 It's true that prioritizing and sticking to a strict yet healthy schedule is, after all, a matter of personal strength and goals but some of us might have greater difficulty in catering successfully to all these needs regarding one's nutrition, sleep, and overall health. Here is where some of the latest health apps do a great job. If you need extra help to lead a healthier life, this shortlist might be of help.
Choose healthier foods with Edo
They say you are what you eat and the foundation of your health is built based on what you eat. If you've embraced a healthier lifestyle and you want to make sure that only the healthiest products get added to your shopping cart, you might want to try Edo. The app uses an algorithm that will analyze the ingredients of the food you want to buy.
After scanning a product's label, the app will rate the item based on the nutritional value it provides. 10-rated products are the healthiest and 0-rated foods are the ones you should avoid. Furthermore, Edo also recommends healthier alternatives. Since what you eat directly impacts the way you feel, this app is worth adding to your health app kit.
Put your mind at rest with Headspace
If there are days when you find your daily chores and job-related tasks to be overwhelming and you need to break your mental overdrive, you might want to try Headspace. It's a meditation app that was designed to help beginners and advanced meditation practitioners alike. It provides breathing and visualization exercises for all levels and allows users to further adjust these levels according to their needs.
Even though the app is not free, it is worth trying if you want to give your mind the break it needs and thus support your health. Just like when you go out fishing, a fish finder will help you get closer to your catch. Although pricier, a battery-powered one will ease this encounter and so does Headspace when it comes to meeting your peace of mind.
Get closer to the body you dream of with FIIT
What you eat and how much you sleep contribute to your health, yet sports activities are a must if you want to cover all the habits of a healthy life. The benefits of sports activities come in plenty.
A single online browsing session can put you in touch with an overwhelmingly high number of fitness apps, though. Choosing between them might not be an easy task. Not to mention that it can prove to be time-consuming.
FIIT is an app you might want to consider. What makes it stand out of the crowd is the bundle of premium features it is packed with. For example, after you sign up, you receive a heart-monitoring chest strap that is linked up to the app.
This will help you track your progress and adjust your workouts based on the real-time performance metrics you will get. Moreover, if you have motivation problems, the interactive classes prove to be of great help as they will keep you engaged.
Apps such as the ones mentioned in our list make it significantly easier for us to keep track of various health parameters and reach different physical and mental health goals.