Wedding dress has been selected. Bridal jewelry has been purchased. Makeup look has been finalized. A relaxing honeymoon package has been booked. But wait! What about your pre-wedding destination for an intimate photo shoot?
We know you are looking for pre-wedding locations for a short getaway from all the wedding stress. But we also know that you are secretly surfing through the internet for a spot which is not just rich in beautiful scenery but also a bit budget friendly.
Everybody has super cheesy dreams when it comes to the pre-wedding shoot, which comprises of them posing as protagonists of a movie.We looked into the works of the best wedding photographers in Delhi then you will realize the variety of places people visit for the photo shoot.
But don't worry, we have made a list of top #8 pre-wedding locations which are trending in 2019.
Bali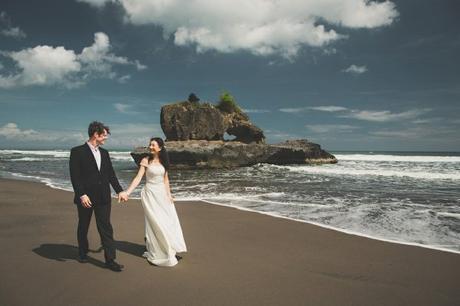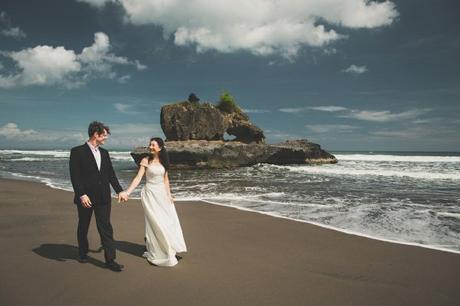 If you and your significant other are sea enthusiasts, then this is the best choice for you! Bali is a beautiful island destination with some breathtaking views that can win anybody's hearts. It became popular because of the Indonesian International Film Festival and due to the popular Traveller's Choice Award given by TripAdvisor for being the world's top destination in 2017.
The best spots to get yourself clicked in Bali are as follows- Mount Batur: Pinggan Village, lakes in Bedegul, Tukad Cepung Waterfall, beaches and cliffs in Uluwatu. A beautiful sunset paired with all these romantic spots can be a cherry on top!
Thailand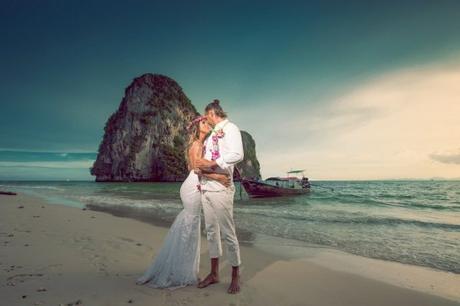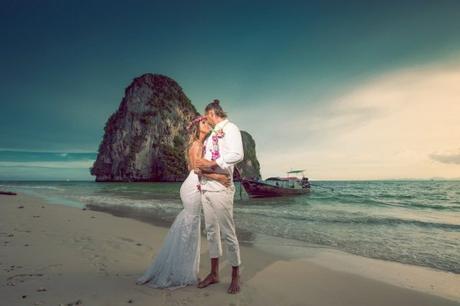 No wonder that when you hear the word 'Thailand', you dream of a stress free vacation. But why just limit this beautiful country to a solo trip?
Visit this gorgeous Asian country for the overwhelming capital city- Bangkok. The highlight of your stay can be the attractive sandy beaches, the wide spread tropical islands, the party life, all the archaeological sites, museums, tribal culture, the ever famous diving sport, and all the heritage sites. But make sure you indulge in the fine dining experience of the Thai cuisine which is a very popular Asian cuisine.
And don't forget to visit the busy cities, dazzling cityscapes, Maya Bay Beach, Phi Phi Islands, Luang Prabang Range, and Ko Samui.
Japan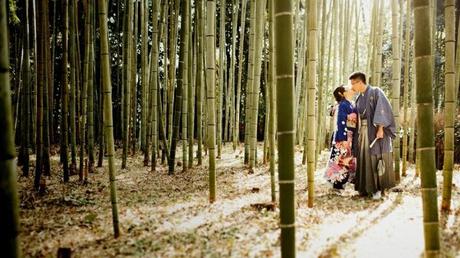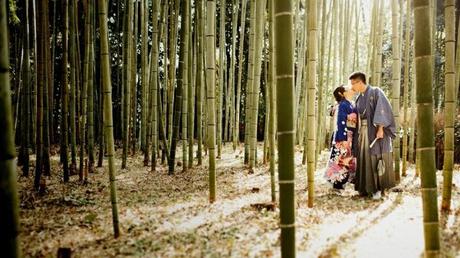 If you are an otaku then this place would be your pro choice without even guessing. But if our significant other doubts this then let us state some facts. Japan is one of the most popular countries to visit if you like the mystic and romantic cherry blossom.
And the eye catching city streets are a famous contemporary choice for the photo shoots because of the colorful setting.And moreover you get to imitate the beautiful scene from Kimi no Nawa, where's the harm?
The best places to visit when you are in this beautiful country are- Mount Fuji, Kinkaku-ji, Arashiyama and Osaka Castle.
Italy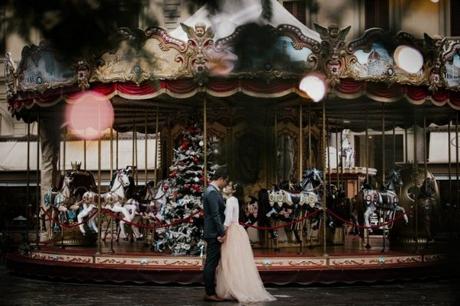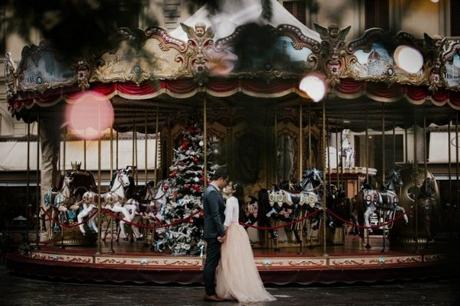 If you and your significant are big fans of renaissance period or just are simply the geeky art enthusiasts then this can be a dreamy stay for you! Yes, Italy is one of the most beautiful European countries rich in exquisite culture and literature. Not to mention the temperate season is a big plus point when organizing a wedding shoot, because nobody wants sweaty and flaky makeup due to the extreme weather.
The great Colosseum, Cathedral Of Santa Maria, Leaning Tower of Pisa, Pantheon, Cinque Terre and Duomo Di Milano can be the best places to get the shoot done. And obviously the Italian cuisine can be a good way to experience the Italian culture.
Venice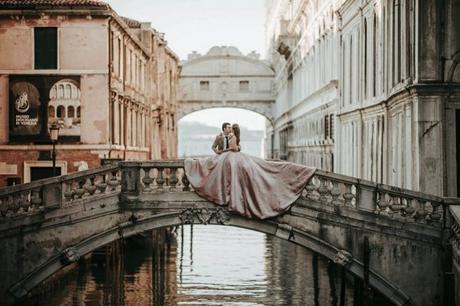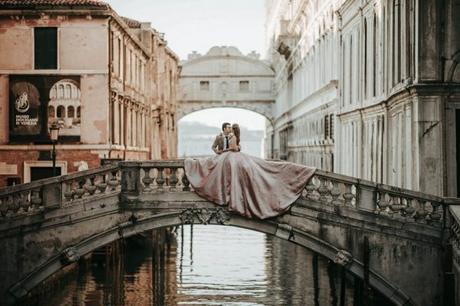 The reason we made a different point for Venice which is in Italy because every spot in this city is photogenic. The beautiful city can be a very good choice if you want to ride around in Gondolas; it is called the floating city anyway.
The best way to get yourselves captured is to ride around the city in vibrant clothes during the sunset. And you always have the fantastic Doge's Palace, St. Mark's Square, Murano, Bridge of Sighs Saint Mark's Basilica, Rialto Bridge, and Burano if you want site specific images.
India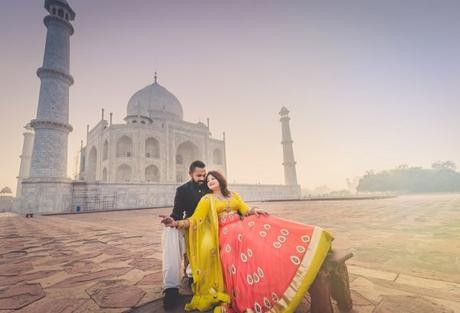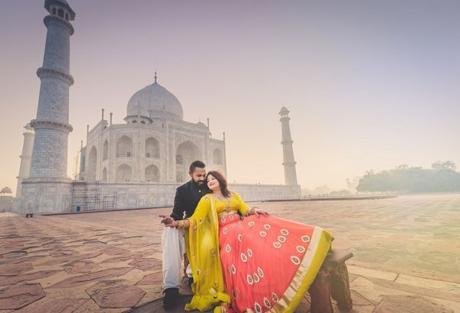 If you want to get yourself clicked in a filmy way then this can be a perfect choice. India is one of the most culturally rich countries consisting of a wide variety of mind boggling landscapes. From desserts to cold mountains, you will find everything in this country.
The famous Taj Mahal, the beautiful Pink City, culturally rich Varanasi, God's own country- Kerala and many more mind boggling sites that will leave you awestruck. Don't miss out on the delicious Indian and regional cuisines, the art work and heritage sites.
Try to plan your trip way ahead so that you can indulge in the beauty of the country wholly and experience the hospitality of the locals.
Norway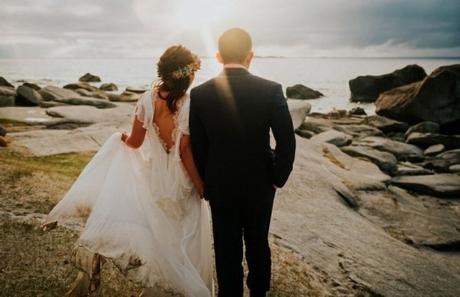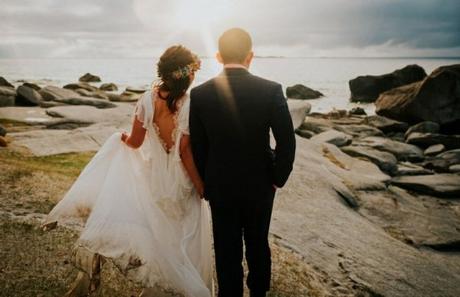 Have you seen historic movies and always wondered to visit the beautiful sceneries and settings in them? Well, let us tell you that most of the locations have been popularly been featured onscreen. Norway is a beautiful country situated on the bank of the great Norwegian Sea.
This alluring hometown of the Vikings is a very delightful choice for a romantic pre-wedding shoot as it offers very elegant sceneries. The famous Reine fishing village, the Lofoten Islands, colorful Bergen, Fjord, Oslo, Hamnøy, and float around in the spa boat around the Arctic Circle.
Morocco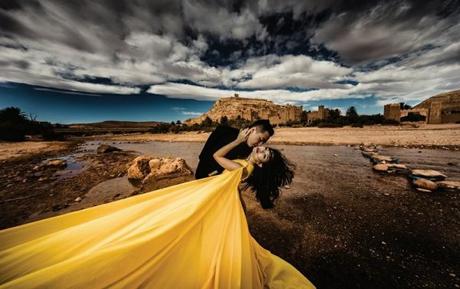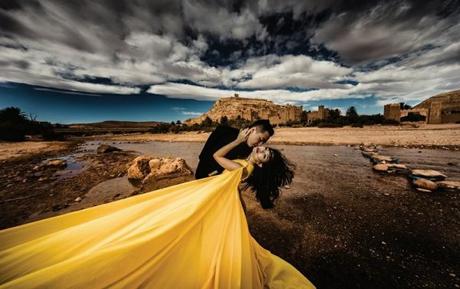 Popularly known as the 'place the sun sets; the west' it is surrounded by the Mediterranean Sea and Atlantic Ocean. The best thing about Morocco is the variety of geographical locations you can visit in Morocco, from dessert areas to beautiful mountains.
The mind boggling architecture and the rich heritage of this place can also amaze a lot of people. But if you are visiting Morocco then don't forget to get a picture clicked in all the famous sites like- Marrakesh, Casablanca, Fes, Agadir, Tangier and Chefchaouen!
We hope this blog can help you decide a good destination for that dreamy pre-wedding shoot!