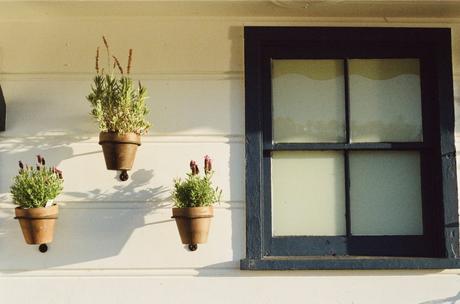 NEWS COPY
Mice or rats running around, bats in the attic and squeaky floorboards are just some of the reasons Brits are refusing to move into old properties, according to new research.
A study of 2,000 adults shows one in 10 say the possibilities of GHOSTS being present in a property is enough to put them off viewing anything which was built more than 46 years ago.
Worrying someone might have died inside the building, a fear of discovering asbestos and not knowing if there are dead pets buried in the garden are all reasons why many adults would avoid moving into an older property.
While others, in the poll by Skipton Building Society, are concerned about not knowing the history of the property - in case someone has been murdered inside or 'unsavoury' people used to live there.
In addition, 46 per cent of people would avoid older houses because they wouldn't want to be presented with any hidden costs, while a third loathe the idea of having to clean away someone else's mess.
Researchers found only four in 10 people would consider moving into an older house if money was no object, and those who would move into an older house admit it would be better not to know anything about its past.
The study shows many Brits are concerned about the stability and reliability of older buildings - with 44 per cent claiming they'd worry about the damp and 38 per cent having trepidations about structural issues.
Having to spend lots of money on a property to get it into the style you want, insufficient insulation and finding it hard to heat are other factors which put people off buying an older house.
Many of those polled don't like the idea of having to move into a 'project' while others would be worried about uneven walls and floors, small and awkward kitchens, horrible décor and a lack of natural light.
Having to maintain an old chimney, as well as tiny bathrooms, mud floors in the cellar and generally ugly exteriors are all reasons why Brits would prefer a new build over an old.
Hidden secrets are also a real worry for those considering an older house - including finding out that previous renovations have gone wrong, discovering the floors are in a state underneath existing carpets and unearthing wasps or birds' nests in the attic.
Rebecca Willey, from Skipton Building Society, which carried out the research, said: "Buying an older home, especially a 'fixer upper' is not for the faint hearted, nor is it everyone's cup of tea.
Living in and modernising an older property can take years of unplanned and costly repairs.
"But it seems, it's not just the unexpected costs associated with buying an older home that is scaring the nation; a fear of ghosts, mysterious property history and even dead pets buried in the garden are enough to put people off from buying an older house."
Researchers found that when house hunting, 45 per cent would immediately disregard any properties over 46 years old, while a further 58 per cent would discount a house which was filthy upon viewing.
Understandably, two thirds of people polled love the idea of moving into a house which is considered a 'new build' and over a third (38%) said they would buy a new build home if money was no object
For more than half of those polled the biggest attraction of a brand new property is the ability to have a hand in deciding what the lighting, carpeting and appliances might look like before moving in.
The same percentage like the idea of it being cheaper to heat, while 52 per cent claim they could easily put their personal stamp on the property.
Not having to clean before moving in, the fact it is cheaper to decorate and a perceived guarantee there will be no paranormal activity are all other draws of a new build.
Interestingly, one in 10 respondents claim they have regretted buying an older property, and would never do it again.
The chief reason for regret was the expense of keeping the house warm, while 28 per cent became overwhelmed by the amount of decorating that was needed, and the same percentage discovered a raft of 'botch jobs' made by the previous owner.
But sadly for 56 per cent of homeowners, the choice of old or new very much comes down to money, and when they next come to move they will be forced to buy whatever they can afford at the time.
Rebecca Willey continued: "It's not hard to see why so many people want a new build home. New build houses are not only cheaper to heat and come with a host of warranties, saving people money on their bills, but they provide an opportunity to create the home of your dreams, without the hard work and baggage from previous owners.
"But what is clear from our research is a home is what you make of it - and the compromises you are willing to accept to get on, or further up, the property ladder. So whether you prefer a new build blank canvas or a home full of historic charms, you will need to ensure your finances are in the best shape possible to ensure you get the keys to your dream home, no matter how old -or haunted - it may be."
TOP 50 REASONS NOT TO MOVE INTO AN OLD PROPERTY
1. Hidden costs
2. Damp
3. Structural issues
4. It might cost a lot more to get into the style / décor you want
5. Insufficient insulation
6. It might not be as warm as a new house
7. Having to clean away someone else's mess
8. The boiler might be coming to the end of its lifespan
9. It would be expensive to heat / take longer to heat up
10. Too much work and redesign, you don't have the time
11. You don't want to move into a 'project'
12. Worried about the state of the roof
13. Uneven walls and floors
14. Small awkward kitchen
15. Not liking the décor
16. Being restricted by Grade I or II listing
17. Knowing someone had died inside the property
18. Worried about asbestos
19. There might be mice / rats running around
20. Drafts
21. Not knowing the history of the property
22. Lack of natural light
23. Finding out previous renovations had gone wrong
24. Having old, steep stairs or stairs with a thin tread
25. Being too worried to do DIY in case it turned into a big job
26. Worried about the state of the floor underneath carpets
27. Having to maintain an old chimney
28. Knowing 'unsavoury' people used to own the property
29. The bathrooms are always tiny
30. Need to spend money knocking walls down to make bigger rooms
31. There might be bats in the attic
32. Bird's nests or wasp's nests in the roof
33. Thin glass breaking easily in the sash windows
34. Knowing and not liking the history of the property
35. Needing to add extra locks / security to sash windows
36. Older properties always get dusty more easily
37. Things getting stuck in the chimney
38. You know criminals previously lived in the area
39. Being in a conservation area
40. Fearing someone might have been murdered in the property
41. One of the rooms is a lot colder than the other
42. The cellar has a mud floor
43. Being scared of ghosts
44. Not able to put your personality on the place
45. They generally have ugly exteriors
46. Not wanting to live where someone else had lived
47. Finding weird things in weird places
48. Being scared of squeaky floorboards
49. You don't know what animals might be buried in the back garden
50. The house is full of someone else's memories
ENDS