If you're new here, you may want to subscribe to my RSS feed or sign up for my weekly newsletter. Thanks for visiting!
Website builders have always been a disputable topic in the web development industry. While many advocate these web services, others find them unreliable and limiting. Which camp do you belong to? As for me, site makers can be an excellent solution for those looking to create a simple, informational website in short order. Indeed, why should you hire a web agency or learn to code in order to build a three-page website? You can accomplish this task within an hour, provided you have all the elements ready at your fingertips (content, imagery, logotypes, site name etc.) if you use one of the site makers described below.
#1 uCoz
uCoz is one of the most flexible website builders, as it leaves lots of room for customization. With this site maker you can build anything, as it gives you full access to the website's code. You're free to use your own scripts and templates. Isn't it great? The only limit is your imagination.. and HTML knowledge. This site builder works best for those who have a rudimentary coding knowledge, to my mind. However, uCoz also offers ready-made themes and even whole modules (forum, blog, e-shop, online games) that can be activated/deactivated simply by ticking the required checkbox.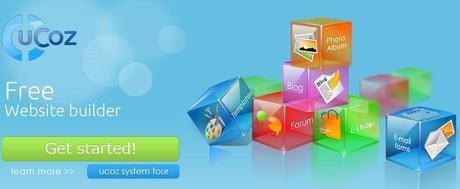 #2 Zoho Sites
Zoho Sites is another web builder that can easily debunk all the common misconceptions surrounding online site makes. If you're planning to build a multi-faceted business website Zoho is definitely worth considering. Firstly, because it comes with an assortment of inbuilt business-specific widgets and apps (event registration, feedback and other forms, PayPal integration etc.) as well as branding solutions (fully customizable 404 Error pages, easy-to-attach favicons and logotypes). Secondly, because its pricing policy is rather democratic ($39/annually). Thirdly, because every site built on Zoho is automatically updated to look great on tablets and smartphones.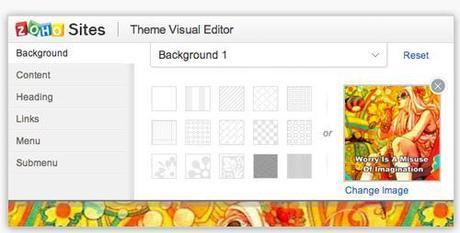 #3 MotoCMS
MotoCMS is the perfect solution for those seeking for complete freedom in website building. Their philosophy is very straightforward: you purchase one of their templates (Flash or HTML) and get lifetime updates and support. No recurring payments. The template comes with a powerful admin panel enabling easy and fast customization and editing. Once you have selected and purchased one of their templates, you can upload it to any server – MotoCMS doesn't hold hostages.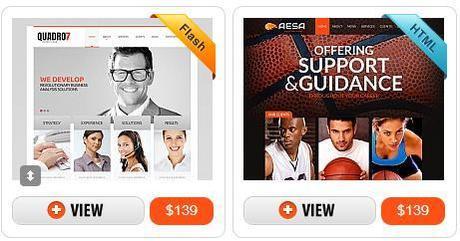 #4 IMCreator
IMCreator is a great platform for presenting online portfolios of any type – their designs are all geared to make a great visual impression. IMCreator is also very easy-to-use as it allows users to make changes in the website design and content in the What-You-See-Is-What-You-Get editing mode. If you're a designer, you can submit your own works to their growing catalog and receive a monthly commission.

#5 Webydo
Webydo is built in the tradition of Adobe Photoshop or InDesign and is primarily aimed at professional web designers who'd like to build websites for their clients with maximum ease and no programmers involved. The platform is absolutely code-free both in the DMS (design management system) and CMS. Webydo also offers unmatched business-related features, namely Bill My Client (the ability to send payment requests) and Build Your Brand (the ability to upload your own company logotypes and use them instead of the Webydo's.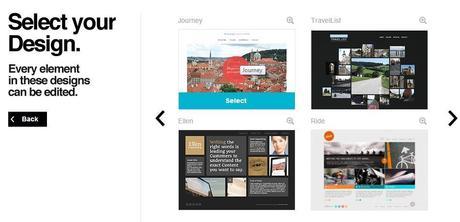 Website builders can be an excellent alternative to WordPress and manual web design. However, you should realize that these web services aren't intended for building very complex websites – if you're going to launch another Facebook or Twitter, website builders aren't likely to help you.