Planning to go to Uttarakhand for the summer? Here's a list of places you could visit.
Situated at the foothills of Himalayas, Uttarakhand is a place worth visiting at least once in your lifetime. The land has so much to offer – from the Valley of Flowers for its meadows with vivid hues, to several pilgrimage sites including Rishikesh on the banks of the Ganga. But Uttarakhand is also home to many hill stations that are perfect to visit in the summer. We list five such places you can visit this summer in Uttarakhand.
Nainital, Kumaon Garhwal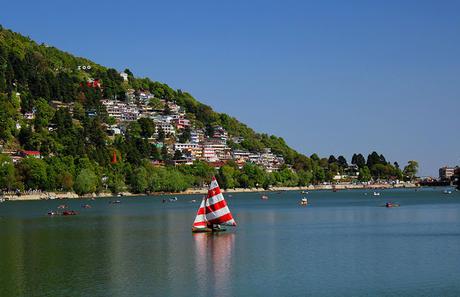 It is needless to give any introduction of Nainital. This beautiful lake city, tucked amidst the hills of Kumaon region of Uttarakhand is one of the most famous hill stations in India.
Auli, Chamoli Garhwal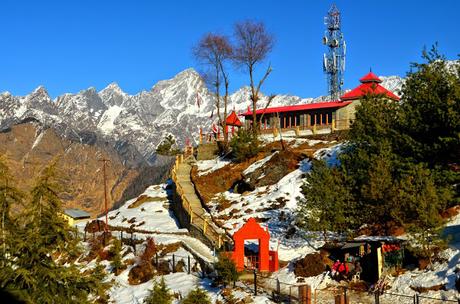 Known as a traveller's paradise, Auli in Chamoli district is among the lesser known hill stations in Uttarakhand. Snow-capped mountains, forests of deodar and oak, and apple orchards add to the beauty of the hill station. Auli also offers majestic views of Mount Nanda Devi, Nanga Parbat, Dungagiri, Beethartoli, Nikanth Hathi Parbat and Ghori Parbat. It is also India's ski destination.Trekking is the most popular activity in summer and it provides a wonderful opportunity to explore the Garhwal Himalayas. The Auli to Joshimath trek is the most popular.There are several pilgrimage spots near Auli like Sankaracharya Tapastali at Joshimath, Nandaprayag and Rudraprayag. The best time to visit Auli is between May to November.
Dhanaulti, Tehri Garhwal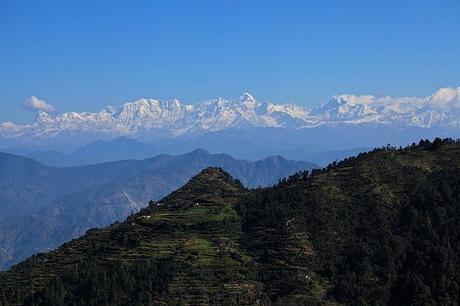 Offering rustic charm and utter tranquility, Dhanolti in Uttarakhand is rapidly catching the eyes of the tourists. Situated in the neighborhood of a popular hill station in Uttarakhand, Dhanolti is in comparison to other hill stations is a quieter and lesser explored destination. Its splendid landscape has managed to grab the attention of many travel enthusiasts who are always searching for something new to explore. Dhanolti is 293kms from Delhi and only 26kms from Mussoorie. Quaint and less commercialized, Dhanolti can be an excellent holiday spot for those who want to relax and enjoy the beauty of nature. The view of the snow capped Himalayan peaks is the major attraction of Dhanolti.
Munsiyari, Kumaon Garhwal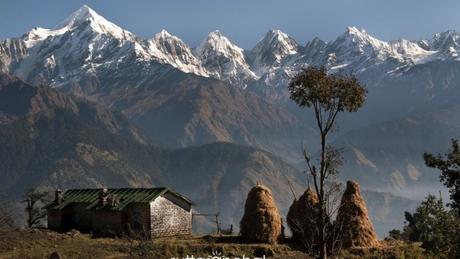 Munsiyari in Pithoragarh district is on the banks of River Goriganga on the ancient salt route that originates from Tibet. It serves as the base for high altitude treks in Himalayas and to Ralam and Milam glaciers. Rafting in the Goriganga River is also a popular activity in Munsiyari. The hill station is also known for its wildlife. The best time to visit Munsiyari is between March and June.
Mussoorie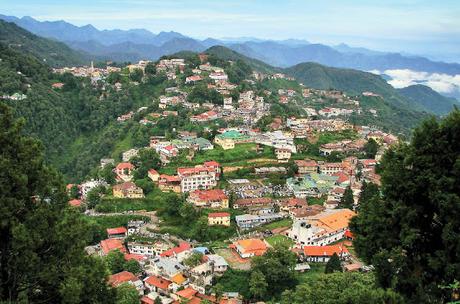 One of the most preferred haunt of the tourists in summers, Mussoorie is situated at a distance of about 35kms from Dehradun. Not only this, Mussoorie makes for an excellent honeymoon destination as well. Known as the Queen of the hills, Mussoorie is a perfect summer getaway. Beautiful landscape and salubrious climate is the highlight of this hill station, in fact for shopping and eating as well, Mussoorie is a great place to be at. The hotels in Mussoorie are expensive during the peak season; therefore it is recommended that you book well in advance.