Internet has grown beyond being just a medium of communication and obtaining general information. It has now become a gateway for economic activities. People can now find product information and make purchases from over the internet. This has led to a cut-throat competition among the sellers online. Google, Yahoo, Alta Vista, Bing are popular search engines. Users go through these search engines in order reach the destination site which has the information that the users are looking for. This has led to the development of the concept of Search Engine Optimization. It is a continuous process consisting of a set of well-planned activities that ensures the site holds a higher position 
on the list of the results displayed by the search engines. Here are the top 5 reasons why you need SEO.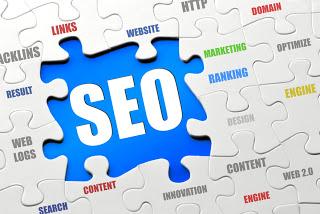 Image courtesy- SEO Horizon
§

  
To enhance your ranking
Ranking means a position assigned by a search engine to your website with reference to the relevance to the searched term and in comparison to the sites containing similar type of data.
It is a general tendency among the internet users to visit the top three sites on the very first result page. Few users visit other sites on the first result page. A relatively small percentage of users tend to go through other result pages. Thus, you need to race it up to the top position of the search engine results.
§

  
To make you noticeable
If you run an online store and wish to sell products and services, earn revenue and run a successful business, you have to make sure that people choose you over the other sellers or stores. This will be possible when the search engines display your site's link on the top of the result page. This will help you build brand awareness and your brand will gain recognition among the users. Stronger brand awareness results into increased number of visitors on your site, which in turn means increased sales volume and revenue.
§

  
To help you save on cost
Search engine marketing is comparatively cheaper than other forms of marketing. It is a cost efficient method to improve the ranking of your website. The cost incurred on optimizing your website is way less than the revenue it generates. It ensures a high rate of return on your investment by directing a lot of traffic to your website and helps you stay in business. This has a reciprocal effect. More traffic leads to higher number of clicks on your website, which in turn amplifies the effect of your optimization activities.
§

  
To have a 24 x 7 dedicated marketing team
A fully optimized website is easily noticeable. Y
our site being optimized means it is selected by search engine to be the most appropriate, best and optimal match for what users are searching and how is it relevant to your site.
It will provide your site maximum exposure to your target audience who are searching for a specific term on their search engine. Optimization activities work for you every day and every minute, and even on days you're not working. As mentioned earlier, it is a continuous process that helps you achieve desired results. It is like having a dedicated marketing team at your service.
§

  
Increased earnings
The aim of search engine optimization as an online marketing strategy is to actuate more sales to the business. It generates more traffic to your website which accelerates your sales. Thus, it fulfills the primary function of a business, i.e., to earn profits through commercial activities.
Search engine optimization is a long term process. It may take a while to produce desired outcomes. But the result it produces gives you a long term standing. When the optimization activities are done on a regular basis in the light of changing trends it will definitely help you stay ahead of the game.