Top 5 Productivity Apps for Startups: Making Business Easy
The development of mobile apps and software has created a plethora of purposeful productivity apps for entrepreneurs and small businesses, each of which offers unique and significant advantages. Applications for managing finance, projects, and customer relationships should be part of every entrepreneur's toolbox and thanks to these low-cost and free apps, startups can manage vital aspects of their business without breaking the bank. These apps also have the ability to grow with your business, so your future changing needs will be accommodated by your current resources.
Without further ado, here are the top 5 low-cost and free productivity apps that every entrepreneur should use:
5.  FreeAgent App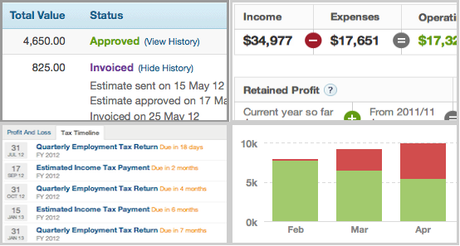 One of the biggest challenges facing small businesses and startups is finance, especially in terms of how capital is managed and accounts are kept. The 5 FreeAgent app for bookkeeping and accounting helps small business owners manage their assets quickly and efficiently and can be customized according to your individual needs. It can be sourced for as little as $20 per month, and downloaded directly from here.

A multi-platform application that is especially popular in the iPad, Zoho CRM is part of an entire suite of web apps that can increase the productivity and professionalism of any small business. This particular app helps small business owners to store information concerning their consumer base, while enhancing the levels of communication between brand and customer. Zoho operate a freemium model for their apps, with CRM free for up to three independent users. Click here for more information.
3. 

TeamViewer for Meetings App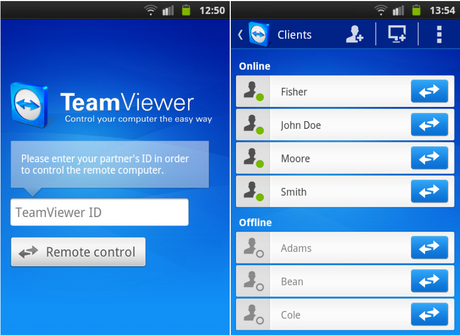 The nature of professional meetings has changed considerably in recent times, as remote communication has become increasingly sophisticated. The TeamViewer for Meetings App allows users to connect with and participate in meetings while they are on the move, with the result that they can chat and raise issues in a secure online environment. It has been optimized for Android tablets operating on version 3.0 or above, it can be downloaded free of charge here.

When operating a small business, having constant access to documents and audio files can ease your workload considerably. The CamStudio app for Google Chrome allows users to do exactly that, as it has the capacity to record screen and audio activity onto your computer and create flexible AVI Video files. This is an especially purposeful app for individuals who like to share messages or tutorials online, so click here if you would to access the software.
1. 

Flow App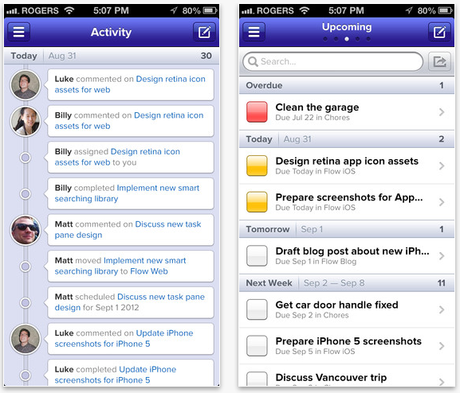 Created by industry stalwarts MetaLab, the Flow application for iPhone users is a beautifully presented and multi-functional project management tool. Also easy to use, the app makes it possible to carry out collaborative task management with a number of individual users, regardless of their geographic location. As a manager, this can save valuable time when attempting to manage multiple projects simultaneously, while it can be downloaded entirely free of charge here.
Lewis Humphries is a technology blogger who writes for hosting provider UKHost4U.