Jennifer Aniston is one of the stars of the popular 90's-2004 sitcom Friends and out of the six it would be fair to say she has made the biggest impact in live action movies since departing the show. She has gone on to be a romantic comedy favorite so today I am looking at my favorite film roles and that means no Friends will appear on this list.
5. Tory Reding – Leprechaun (1993)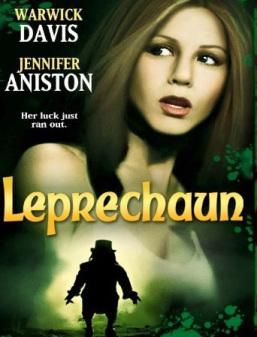 Before Friends Jennifer appeared in this cult favorite as the female lead being chased down by the evil Leprechaun. This showed that she could do horror even if she comes off as the diva in the film. Even though she is an unknown at the time of release the film is now sold on her name.
4. Rose O'Reilly – We're the Millers (2013)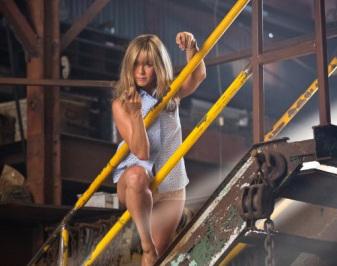 Rose is a stripper that gets hired to pretend to be David's wife on a fake family holiday to smuggle drugs across the border. This showed the Jennifer was taking the risker roles in comedy with one of her most famous scenes as the dance scene.
3. Jenny – Marley & Me (2008)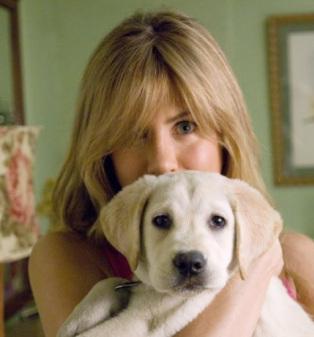 Jenny is the wife and mother who adopted Golden Retriever Marley. Jenny gets to live the life of all dog owners as we all have to have the ups and downs along the way as we watch the life time of Marley, tissues required.
2. Annie Hughes – The Iron Giant (1999)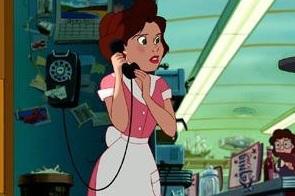 This is a voice over job where Annie is the mother of the boy who finds the Iron Giant, she tries to protect her on throughout which shows her in a strong mother position.
1.   Justine Last – The Good Girl (2002)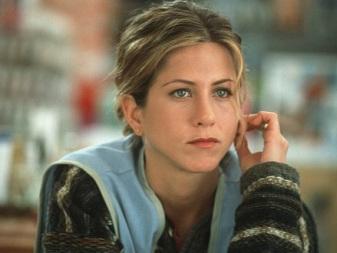 Justine is the married woman with a mundane life who meets oddball store clerk that she ends up having an affair with tings getting completely out of hand. This was a brave role against her Rachel character she was so popular for.