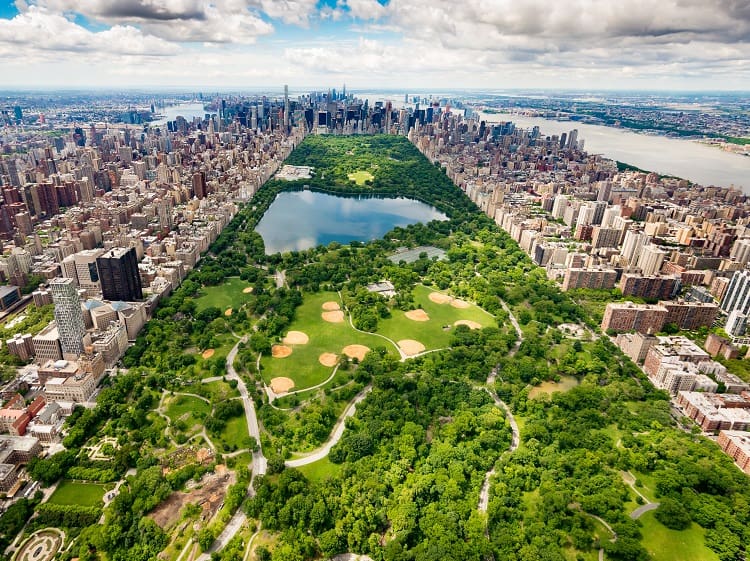 No matter which part of the US (or even the world, for that matter) you're from, we're sure that you'll love New York.
Whether it's the hustle-bustle of the city, the honking of the taxis, or the feeling of being in Spidey's own neighborhood, New York has something for everyone. Especially if you're bringing the kids along, then there's no better city in the world to keep them amused.
That's why today, we're here with a brief but on-the-spot list of the top five places you can visit in New York with kids. You can be sure that the kids will love these places, as will the adults accompanying them.
The Top 5 Things To Do In NYC With Kids
Here are our recommendations of things to do in New Your with kids:
1. A Visit To The Statue Of Liberty
Every kid knows about it, but a date with Lady Liberty up close and personal is something they will cherish forever.
Be sure to take them to the Statue of Liberty Museum, which started in 2019 and has some interesting exhibits about the Lady.
And if your kids are taller than four feet, then they can even climb to the top of the statue's crown. How cool is that!
2. Strolling Through Times Square
One of the most amazing places to visit, Times Square is the one place the kids won't want to miss.
Whether it's for a trip to Madame Tussauds, taking a peek through Gulliver's Gate or an educational trip to the National Geographic Ocean Odyssey, Times Square will keep your time alive.
Tip: Did you know that you can check out Times Square via New York live cam before you go. We always love to "walk the streets" of destinations we visit, before we ever go.
3. A Day At The American Museum Of Natural History
Located in the Upper West Side of NYC, the American Museum of Natural History is a truly global attraction, with people flocking to it every day in droves.
From lost dinosaurs to giant whales, this place has it all; one day is just not enough to capture the marvels that it holds.
4. A Walk Through Central Park
Central Park is counted among the most famous parks in the world. It was the first one opened to the public in the US and still sees millions of visitors every year.
Kids will love the playgrounds, paddle-boat trips, and especially the Central Park Zoo!
5. Boardwalk On Coney Island
Finally, no trip to New York is complete without a stroll down the Coney Island Boardwalk.
The amusement parks, corn dogs, and the New York Aquarium are all kid-magnets. And if you're in the mood for some minor league baseball, catch a game at the MCU Park.
Final Words
No matter which way you choose to drive, there's always something in New York City to do with the kids. So, don't puzzle too much about where to go and where not to.
Instead, try to cover as much as you can, and the kids will love you all the more for it.
Be safe and travel well!
Andrzej believes life to be a never ending adventure. Originally from Poland, he is a devoted husband and father. Dedicated and enthusiastic to chase all his dreams. Storytelling to entice other families to travel.