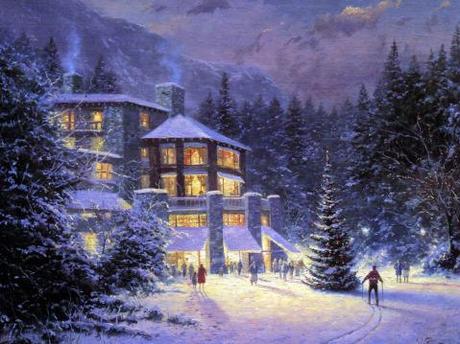 With the holiday season in full gear and Christmas a few days away I thought I'd list what I think are the best Christmas songs. Albeit the fact that I've been subjected to Christmas songs since before Halloween (can we please enjoy one holiday before the next) these songs are not only classics but always seem to cheer me up and/or get me into the Christmas spirit.
Here's my list:
Underneath the Tree – Kelly Clarkson
One of the best songs of the past couple of years happens to be sung by my favorite singer :)
Rockin Around the Christmas Tree – Brenda Lee
This song instantly gets me bobbing about in glee (envision the Carlton Dance).
Have Yourself a Merry Christmas – Sam Smith
Sam Smith recently came out with a great rendition of this classic song.
All I Want For Christmas – Mariah Carey
This is one of the best songs ever recorded and one of the main reasons Mariah Carey is Mariah Carey. Not sure there will ever be a song like it (Sorry Ariana Grande)
Oh Holy Night – Kelly Clarkson (Yes, it's Kelly again)
No other song perfectly encapsulates the essence of Christmas. Past the gift-giving and commercialization mania that has overshadowed the true significance of the day is this song which reminds us that the specialness of the day is the birth of Jesus Christ. And what a beautiful day it is.
So what do you think? What song(s) I'm I missing?
HAPPY HOLIDAYS AND HOPE YOU HAVE A GREAT 2015!
Email: [email protected]
Twitter: @adrakontaidis & @talkrealdebate