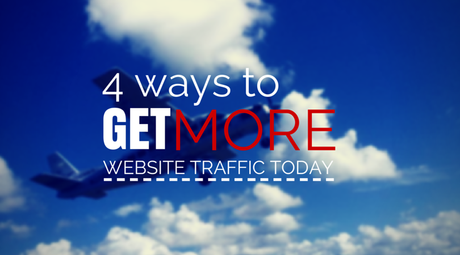 If you have ever wondered if there was a secret formula to driving traffic then you are in luck. No, there isn't. See, now you don't have to worry about whether or not there is some secret online traffic software that you can just plugin in the name of your product, service or website address and then just sit back and watch all these potential customers flock to your site. There are methods you can utilize that will greatly enhance your online presence, but it does take some work. Ugh, that dreaded word… work.
More often than not, people think they can purchase a program or buy some software that will help skyrocket their traffic generation. While there are several solutions that can help streamline your efforts, you still need to create the content. Content creation comes in many forms. The more content you create, the higher the chances are that you're target audience will be able to find you. Below are the most effective ways of driving traffic that we know of and it's all about getting back to the basics.
Blogging
Writing content is probably the most popular way of creating content. When you search for something in the search engines, chances are extremely likely that top results for a given topic will appear as a blog. A blog is great way to establish authority online. Writing can be time assuming, but it's very well worth writing on a consistent basis in order to generate traffic to your site. One of the most important aspects of blogging is just doing it. Don't worry about whether it's optimized correctly in the beginning. There are several tools to assist you in this process.
A big question most people ask is how often should I blog? This question can be answered in a blog all by itself and many people have written posts strictly about this topic so you can get more ideas as to the specifics on blogging in detail. This being said, the short answer is to write as much as you can. If you don't like writing, it's usually because of either one of these two things:
You really don't like the topic; or
You aren't an expert in your field.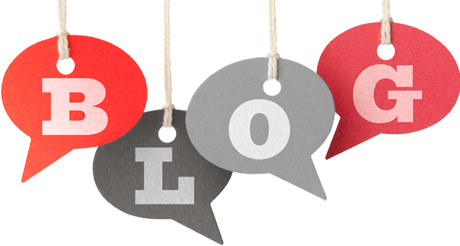 People search for information online to gain knowledge. They look for articles that are able to provide solutions to their problems. Every human being has experienced a unique life that noone else has experienced. Other people may know some of the same things you know. As a matter of fact, there is always someone who knows more than you about something, but there is no way they can no everything that you know. When you are passionate about something, it's a lot easier to write about something because it comes to you easier than others.
Think of it this way. What have you searched for online? Imagine how many other people have searched for information on that very same topic? People are always looking for answers to something you know so why not write about it? The more articles or blogs you write, the more authority you will have on a specific target. It only takes about three to six months in order to become a priority.
So, how often should you write a blog? How fast do you want to make an impact in your given niche? Some people write multiple blogs a day and some people write a couple times a week or month. The results depend upon how many times you post. The more you get in front of your target audience, the more opportunity you have to inform people and increase your authority online.
Video
Creating videos take a little more time, but content delivered through video have a much higher conversion rate. People are more apt to watch a video than to read an article. This is probably why YouTube just passed Facebook for the total monthly active users. A marketing campaign is not complete without video. Chances are you probably have a smart phone, tablet or video camera sitting around. Use it!
If you are afraid of getting in front of the camera, then use a program to capture your screen and record a video tutorial. This is a great way to share your knowledge and put you in front of your target audience. This goes for any vertical out there. If you struggle with ideas for creating videos, follow these simple steps:
Record some of your daily tasks (i.e., sitting at your computer typing, etc.)
Take some video of a trip you recently made.
Find out what other people are doing and do it better and more often.
What questions do you get asked over and over? Make videos for each one. Answer them effectively and don't forget to give them your contact information so they can call you.
Conduct interviews with your employees and/or key members within your company. (Don't have a staff? No problem, interview clients or influential people in your industry).
 Video testimonials offer great social proof. It's really cool when other people talk about how cool you are… It's not really cool when YOU talk about how cool you are.
Podcasting
If you haven't heard of podcasting, then you had better start learning about it. It's one of the best ways to generate traffic effectively. By interviewing others on "YOUR SHOW", you will become an immediate authority in the industry. Plus, you will be getting other people to talk about things from their "expert" point of view. That will, in turn, make you the expert. Pretty cool.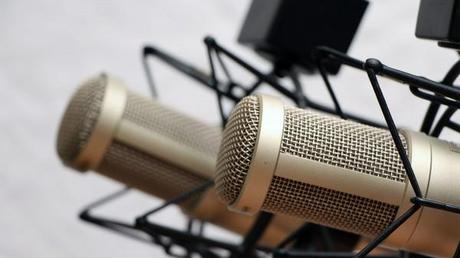 Many people think of podcasting a difficult thing to get started. It costs way too much money and you will need a studio. While a studio and top-notch equipment is nice, it's not mandatory. Some of the wealthiest podcasters do a show from their home. The equipment is very affordable now and in most cases, you can find software that you can use for free to record your audio and upload your shows using very inexpensive hosting.
A podcast tracking company called RawVoice said that podcast listeners has increased to 75 million from 25 million just five years ago. That, in and of itself is reason enough to start your own podcast (or at the very least, appear on another podcast as a guest and have the interviewer send you the embed code so you can put it on your website). While the audience is still mostly men, the trends are bringing on new talent all the time. Being able to leverage the power of iTunes (Apple) is also very helpful. Oh yeah, and it's free! All one has to do to get their podcast on iTunes is create a RSS feed and submit it to iTunes. Easy peasy.
Social Media
There really isn't too much to say about social media accept that YOU NEED TO BE ON IT! It's true. Social media has finally been around long enough for people to know that it converts. Social media gets sales. There is proof now. There are also plenty of tracking tools out there that can help you figure out your ROI's and how your messages are being received and trending.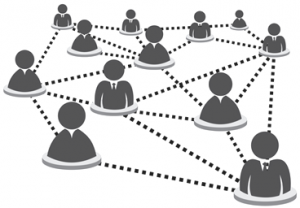 If you are searching on Facebook and you see an article with hundreds of likes and comments, chances are more likely that you will consume that content over a similar post with no views, comments or likes, right? Social media isn't just about Facebook. There are so many other sites, but don't get overwhelmend with socialitus… that means that you don't have to be on every single social media site… it's next to impossible. While you should become familiar with new social sites, choose the sites that you enjoy first.
No matter what kind method of distributing your message, make sure to be authentic. Don't post the same content you wrote on your blog on Facebook, then turn around and use the same description for YouTube and DailyMotion. This does take a while longer than copying and pasting, but it's a waste of time to do that. This is why you shouldn't take on a plethora of social media platforms. Pick four and concentrate on one for the first 90 days. Establish some authority. Use the other three to post on a couple times a week to maintain a presence. Once the 90 days is over, switch your focus to another site and concentrate on that platform for another 90 days. Don't stop posting to the previous site. You still want to maintain your presence; however, your authority should be somewhat established if you are doing a good job of posting. (Don't post salesy things all the time. Be real and business will come).
It's pretty safe to say that good quality content is king… not just quantity. Concentrate on writing longer posts. Make your videos interesting. Mix it up a bit. Always add images to your content. This will greatly help break up your writing and will keep your readers engaged. If your main goal is to generate traffic, then you need to produce content. It really is that simple. The more active you become in producing and submitting content, the more you will learn. The more you learn, the more you will learn what works better for you. Make sure to keep a close eye on your traffic, find out what they like and don't like and make the necessary adjustments. Keep in contact with your email database as you will learn that this is soon to be your bread and butter.
Original SEO Content by SEOAndy @ Top 4 Strategies to Generate Traffic to Your Website