Top 4 Best Social Bookmarking Websites: A Reviews
Social Bookmarking sites are a popular way for internet users to store, share and search links through the pratices on the Internet.A Social Bookmarking site can cater a lot of interesting web pages in front of the users. It is impossible for any individual to find so many hidden treasures among trillions of websites by his own. A bookmark is a link – with a little bit of info about the website. A Social Bookmarking sites are a great easy way to enjoy your time online. It also can drive traffic to a website.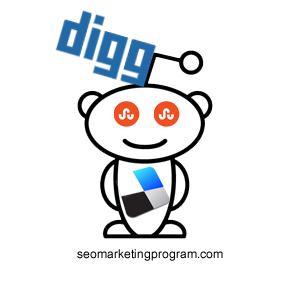 1. Digg
Digg is a social bookmarking website or social news website that brings people to discover, votes, submission, share post from anywhere on the Internet.
There are Top 8 Level categories in Digg:
1. Technology
2. World & Business
3. Science
4. Gaming
5. Lifestyle
6. Entertainment
7. Sports
8. Offbeat
To Know how Digg was started Visit Here:- http://youtu.be/63oN2TnxNvc
2. Delicious
Delicious (Also Formerly Known as del.icio.us) is a social bookmarking web serive for storing, sharing and dicovering. Delicious is a FREE social bookmarking site that allows you to save and tag your favorite websites. It is similar to Favourites on your computer, except that it is on the web and you can access it from any computer with internet connection. Tags are used to help you organize and search for weblinks in your own account or other people's accounts on Delicious.
3. Stumbleupon
Stumbleupon is an Internet Community that allows its users to discover and rate web pages, photos, posts, articles and videos. You can choose whether or not to "like" it. Many Website owners & Bloggers (Including I) encourage the sharing of their articles to stumbleupon for driving traffic to their sites. Stumbleupon is a very powerful tool to drive traffic.
To Know How to Get Started on StumbleUpon Visit Here:- http://youtu.be/8UlOS6thfHk
4. Reddit
Reddit is a social news website and forum where stories are socially curated and promoted by site members. The site name is a play on the words "I read it." Reddit member registration is free and is required to use the website's basic features. Reddit is similar to Digg,
Just another social networking site. Steve Huffman and Alexis Ohanian started Reddit in 2005.
While all 4 websites are staking their own individual claim in the social world, these 4 popular social bookmarking sites have some commonalities, too. All 4 sites are populated by user-submitted links. All 4 sites allow you to establish a list of followers/following. All 4 sites have their own form of a button, bookmarklet or tool to use in order to submit a link to that respective database.
5

/

5

stars