It's no secret that tourism accounts for a huge proportion of many countries economies. With travel being impossible for most people during the COVID-19 pandemic, so many nations across the world have lost out on essential income simply from a lack of visitors.  
If you're ready to begin planning your first post-COVID trip, why not choose a country that really needs you? Whether you want to spend some time lazing around on the beach or you like the idea of fleeing the crowds to explore a lesser-known locale, there are many wonderful destinations with tourism industries in desperate need of a boost. To give you some inspiration, we've zoned in on a few of our top 2021 destinations for trips that will not only amaze you but also give you the opportunity to support local communities.  
Spain 
Spain is one of the European countries that have been most affected by low footfall caused by the pandemic. Its tourism industry accounts for 10- 12 percent of the total GDP. Booking a vacation to Spain later this year will not only allow you to experience this beautiful nation firsthand but also support its local restaurants, hotels, and hospitality workers.
If you'd like to avoid the crowds during your trip, steer clear of the busy cities and coastal areas by heading off the beaten path to northern Spain. The beautiful region is blessed with dramatic mountain scenery and is well-known for being the birthplace of delicious, full-bodied La Rioja wines. Spend your vacation enjoying peaceful walks in the wilderness or indulging in socially distanced wine tasting tours. You'll be able to savor some of the best wines in Spain at one of many vineyards scattered across the La Rioja region. There are several charming villages in the region such as San Millán de la Cogolla, and you can enjoy wandering through numerous exquisite cathedrals.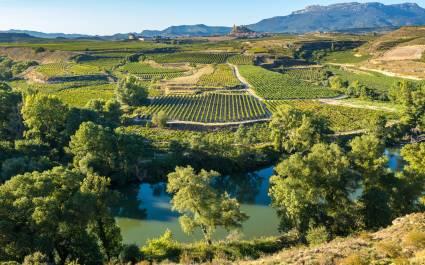 Vineyard in La Rioja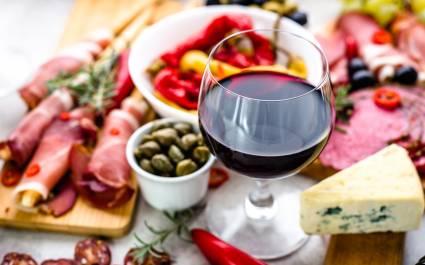 Traditional tapas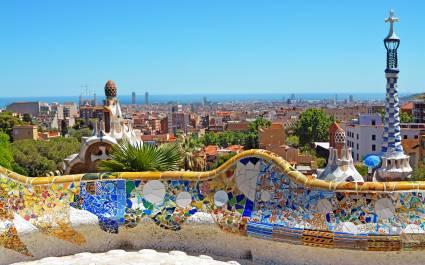 Park Guell in Barcelona by architect Antoni Gaudi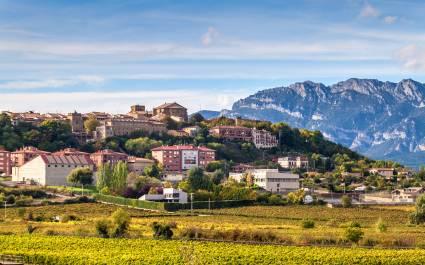 Laguardia Village
Croatia
Croatia is another European nation that relies on tourism for at least a tenth of its GDP. The sun-soaked country has a vast coastline and is littered with fascinating cities, each one with its own personality. Thanks to Croatia's many beautiful landscapes, both inland and by the sea, you'll find that it's a top 2021 destination for COVID-19-friendly outdoor activities. Plitvice Lakes National Park, halfway between Zagreb and the coast, is well-known for its brilliantly blue bodies of water, cascading waterfalls, and lush woodlands that are home to all sorts of charming wildlife. 
Alternatively, the gorgeous Goriska Brda wine region in neighboring Slovenia is known for its local gastronomy. Sandwiched between the Alps and the Adriatic Sea, its lush hillsides are dotted with vineyards and quaint historic villages. Treat your taste buds to a glass of crisp Rebula wine paired with a rustic dish like staqis – a traditional fish-based soup.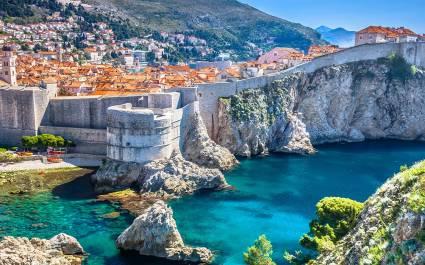 Dubrovnik Old Town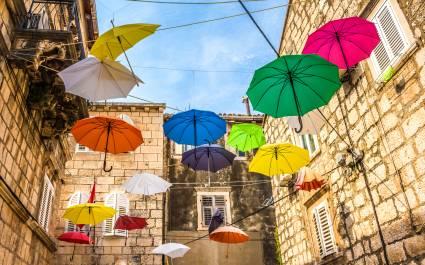 Public art installations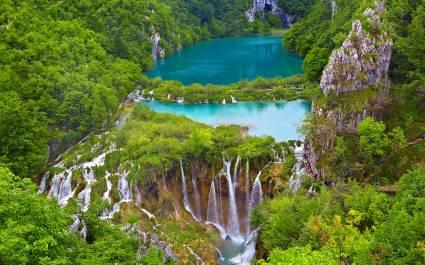 Plitvice Lakes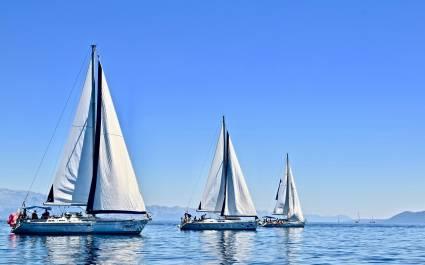 Sailing tours down the coast
Fiji 
As one of the most beautiful beach destinations on earth, it's no surprise that Fiji tends to attract tens of thousands of tourists every year! Unfortunately, the pandemic has prevented many visitors from arriving on Fiji's spectacular shores, meaning its economy has been hit particularly hit. After the past year, many of us are looking for an escape to a tropical paradise. If you would like to support the local economy in Fiji and still keep your distance from your fellow travelers, heading to one of the lesser-known, outlying islands is a great solution. 
Taveuni Island is a true oasis and one of the most fertile places in the region due to its nutrient-rich volcanic soil. It's a hotspot for birdwatching and trekking in the verdant countryside. Soak up the scenery on a quiet walk in the Bouma National Heritage Park or challenge yourself with an intrepid trek up Mt Uluiqalau or Des Voeux Peak – the two highest peaks in Fiji!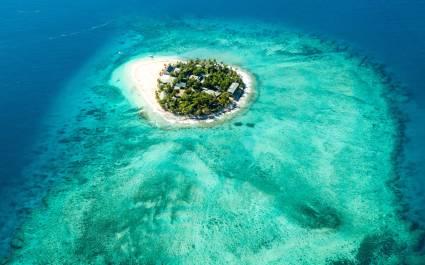 Secluded island paradise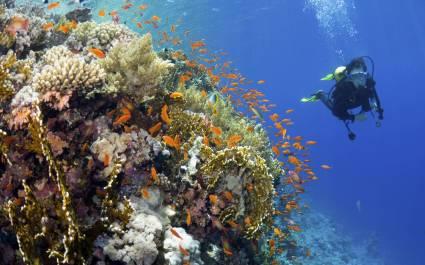 Yasawa Islands scuba diving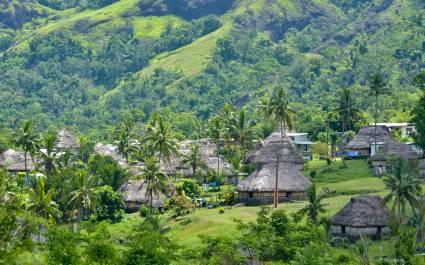 Navala Village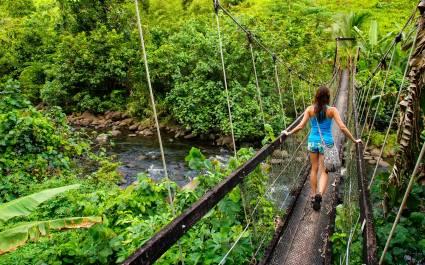 Exploring the interior forest
Mauritius 
Mauritius is another one of the top 2021 destinations blessed with golden sand beaches, luxury hotels, and a truly welcoming culture. Like many countries in the Indian Ocean, tourism contributes to 6-10 percent of Mauritius' overall GDP. To give its local businesses a boost, why not plan a post-COVID-19 trip there for some sun, sea, and relaxation? 
The island is awash with peaceful rural locales brimming with tropical flora and fauna. Stay on the coast or book an escape to the rainforest in the interior where you'll find the Black River Gorges National Park with its undulating hills and lush valleys. You could even pair your vacation to Mauritius with a memorable African safari. Observe wildlife in their natural habitats at South Africa or Kenya before hopping on a direct flight to Mauritius for a few days in paradise.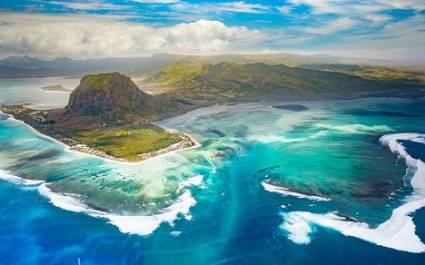 Le Morne Brabant peninsula
Island cruises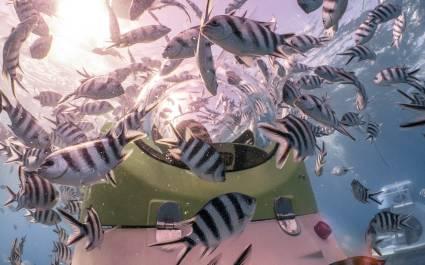 Underwater exploration on a sub-scooter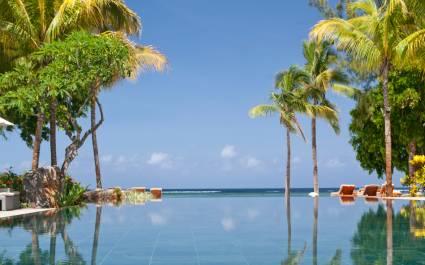 5-star resorts in Mauritius
Mexico 
A country famed for its vibrant culture, tantalizing cuisine, and sandy beaches that stretch on for miles, Mexico is consistently among the top 2021 destinations for a sunny getaway. It also relies heavily on tourism for a good proportion of its GDP. In fact, the industry in Mexico is estimated to employ almost 2.3 million people! With many missing out on valuable income in 2020, now is the time to support the national and local economies by planning an exciting vacation to Mexico. Instead of venturing to popular destinations like Cancun though, why not head a little further afield?
Palenque sits close to Mexico's border with Guatemala and is a must-see for those intrigued by Mayan history. Nestled in the heart of the rainforest, it is brimming with beautiful UNESCO World Heritage temples, many of which are yet to be fully excavated. If you're dreaming of a beach vacation, Campeche is a quieter yet equally idyllic alternative to some of Mexico's busier resorts. In addition to its sublime views across the turquoise Gulf of Mexico, the fortified coastal town is littered with UNESCO landmarks, from pastel-colored mansions to a huge limestone cathedral.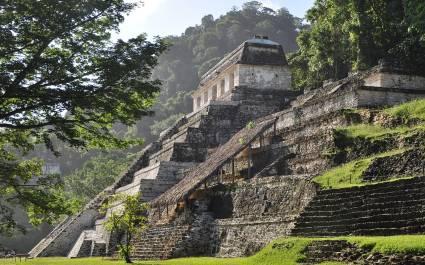 Ruins of Palenque, Yucatan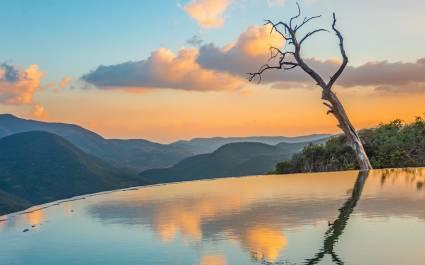 Hierve el Agua, Oaxaca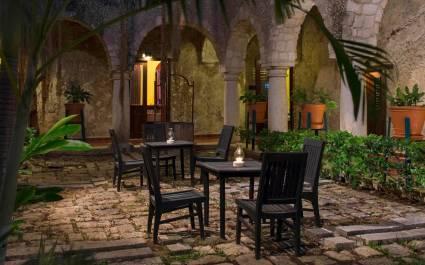 Hacienda Puerta, Campeche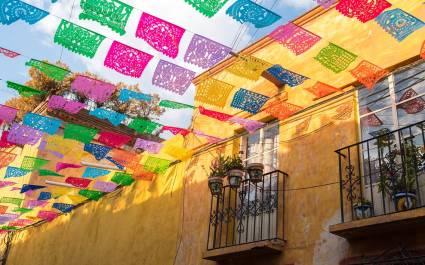 Let us help you help these top 2021 destinations. Speak to one of our experts about booking your first big trip to a country in need of a tourism boost! Also, to learn more about how we approach supporting local communities, see our Responsible Travel Pledge.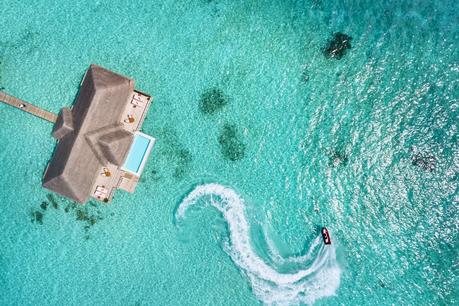 Where Do you Want to go?
Tell us here