Search engines have been around since the 1990's. Why do we need them? 
We use search engines to help us find information that we need. In modern day, we are more familiarize with search engines like Google, Yahoo and Bing.  
Did you know there are more search engines out there you might not have heard of, so let's get down to it. 
1. Google.com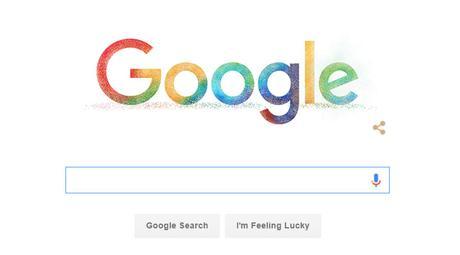 By far the most popular search engine in the world. With Google, you search the world's information, including webpages, images, videos and more. 
2. Yahoo.com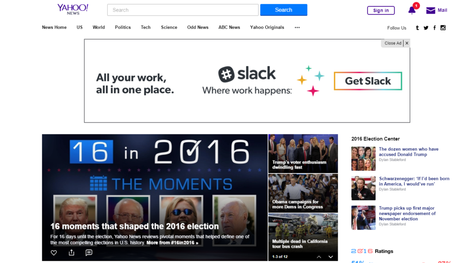 Discover News, email and search with this old but familiar search engine. Actually Yahoo is one of the oldest search engines in the world, even older than Google and at one time turned down an offer to buy Google for $1000,000.  
3. Bing.com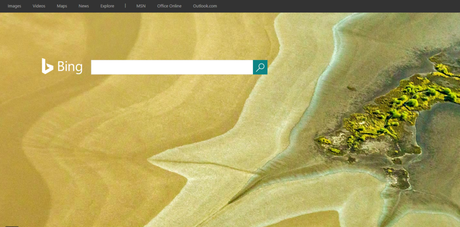 Owned by Microsoft, Bing has struggled to get a sizable amount of the search engine market share but is still very effective in real time searches. 
4. Aol

Also one of the older Search engines to still be around today. Now owned by Verizon but functions as a private entity. AOL is the go-to destination for the latest stories shaping the world and impacting everyone.
5. Dmoz.org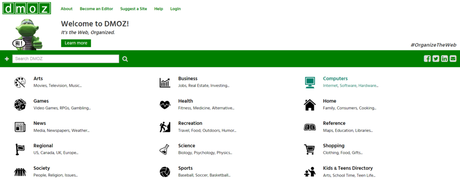 One of the trusted online directories still available today. DMOZ is a searchable people-reviewed web directory categorized by language, subject and location. Edited and run by volunteers, supported by AOL.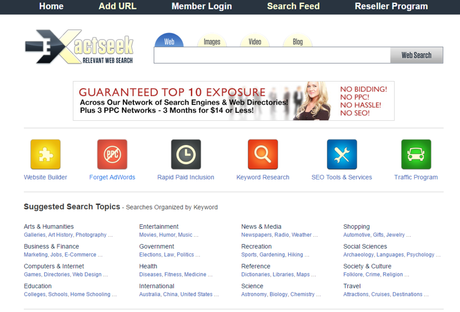 It's an internet search engine and directory that receives and indexes over 30,000 new site submissions daily. To date, more than 500 million webpages have been indexed and added to the ExactSeek database since 1993. In addition to standard web search results, ExactSeek also offers image, video, blog, news and real-time search.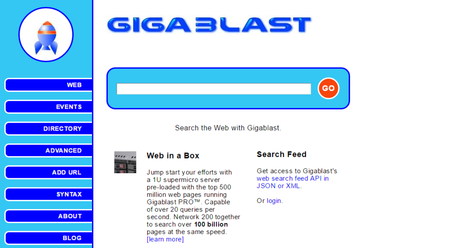 Founded in 2000, Matt Wells created Gigablast to index hundreds of billions of pages with the least amount of hardware possible. Gigablast provides large-scale, high-performance, real-time information retrieval technology and services for partner sites.
8. Baidu

Baidu, Inc., is a Chinese web services company headquartered at the Baidu Campus in Beijing's Haidian District. Baidu offers many services, including a Chinese search engine for websites, audio files and images. ONLY In Chinese.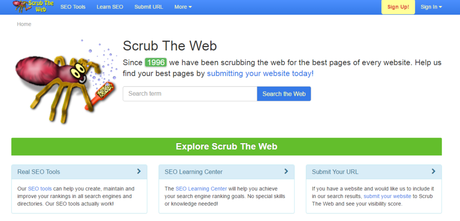 Since 1996, ScrubTheWeb has been scrubbing the web for the best pages of every website. Submit webpages and have them crawled faster. 
10. Whatuseek.com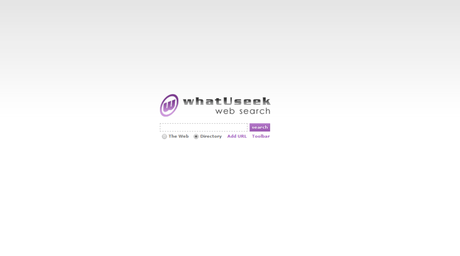 WhatUSeek is a powerful Web meta-search engine that pulls results from The whatUseek Collection, whatUseek Web Index, and other sources online to increase a website's visibility.
11. A1webdirectory.org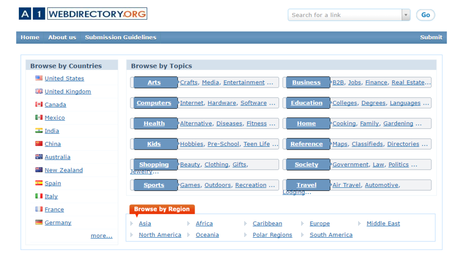 A1webdirectory.org is a general web directory that lists various quality sites under popular categories and relevant sub categories. They are committed to maintaining high standards for listings to ensure the success of the listed sites
12. Activesearchresults.com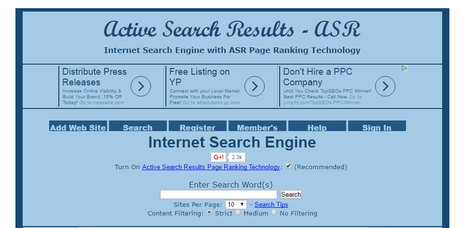 Active Search Results (ASR) is an independent Internet Search Engine using Active Search Results Page Ranking Technology (ASR Ranking) with Millions of popular Web sites indexed.
13. Amfibi.com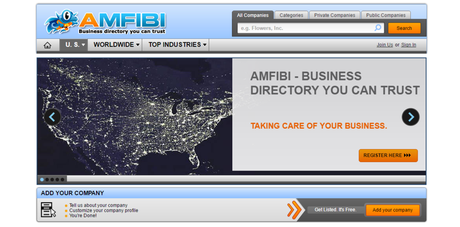 Good for business search. Company owners and people responsible for company promotion now can promote their business using Amfibi company entry (together with logos, images, videos and detailed company descriptions). 
14. Jayde.com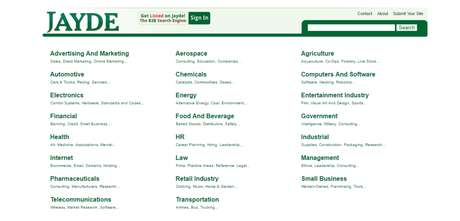 Jayde is one of the internet's largest B2B Search Engine and one of the oldest business directories to still be around today. Jayde was founded in 1996 and is entirely a human reviewed directory with a lightning fast search.
15. Somuch.com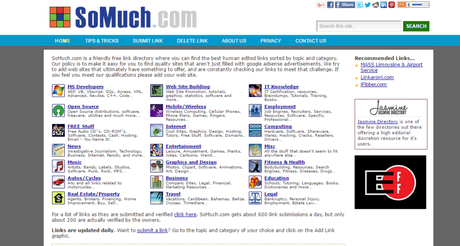 SoMuch.com is a link directory focusing on specific categories. Their goal is to create a place where information is listed that will help anyone find what they're searching for without a lot of clutter. 
16. Sonicrun.com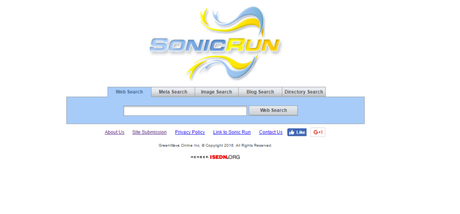 Sonic Run is an internet search engine providing web, meta, image, blog, and directory search results.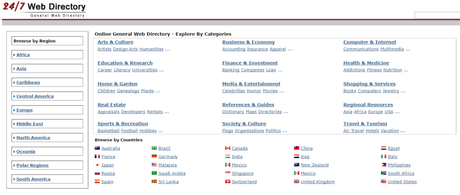 247WebDirectory.com is a general web directory that lists various high quality informational sites under appropriate categories and sub categories. Sites listed in the directory are examined by 247WebDirectory team of human editors.
18. Boitho.com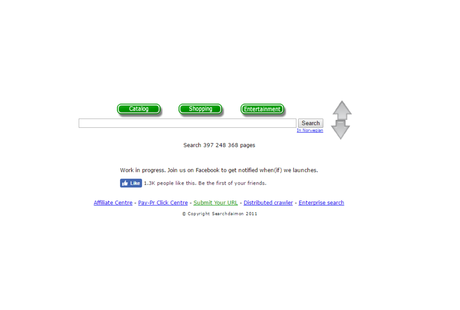 Boitho is a research organization dedicated to creating the next generation of search technology. The search engine itself is in closed beta but you can still submit your sites information to get indexed.
19. Viesearch.com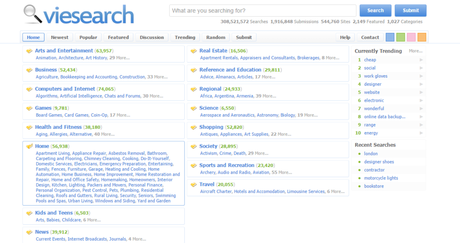 Viesearch is a life powered search engine you can use to Search the internet, submit your website, or browse. Viesearch is one of the most comprehensive human-edited search engine online since 2004.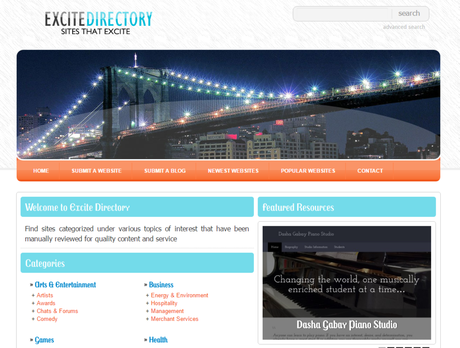 With Excite directory, you can find sites categorized under various topics of interest that have been manually reviewed for quality content and service
---
Why search engines are useful
These search engines are useful in many different ways, depending on how you choose to use them. The most useful aspect is that, you can have your website indexed faster and be searchable by others online. Some are industry specific, while some can be used for general searches. 
---
Divine Tumenta is an entrepreneur and professional digital marketing expert based in Los Angeles. He has worked in digital marketing for more than 8 years. He is currently founder and CEO of backlinkfy.com and a go to consultant for startups and small businesses in the USA.