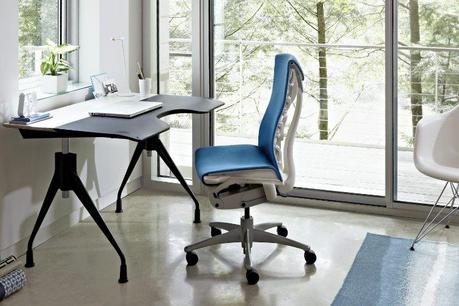 The reality of today's working environment is that most of us spend the majority of the day sitting behind a desk. And as evolution has not caught up yet with this new form that we are taking on, we sit with back pain and sore buds as a result. Good posture and a well ergonomic chair can assist in reducing and avoid the pain and chiropractor bills. We look at some chairs to help you spend your working day with a better posture.
Amia by Steelcase
#15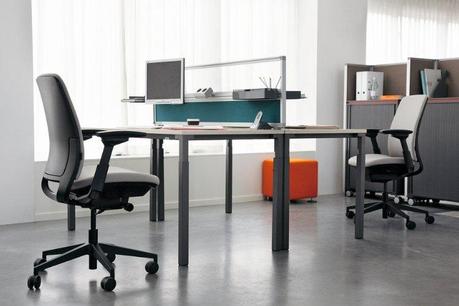 The Amia Chair range by Steelcase was awarded Gold in the NeoCon 2007 ergonomic seating category. These chairs feature a back tension adjustment knob, height adjustable lumber support, Seat Slider and 4-way adjustable arms. This elegant chair incorporates Alive Seating technology to support the natural movement of the body.
Ergohuman Mesh Chair
#14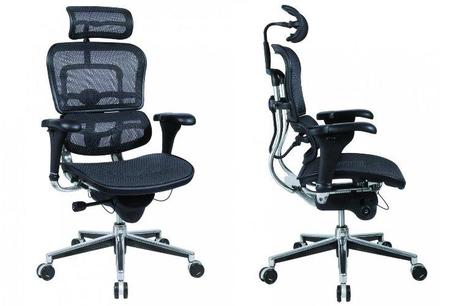 The Ergohuman offers a variety of choice. All chairs have a mesh backrest and on selected models a mesh headrest is available. Most chairs have a mesh seat as well but for a couple of bucks more you can a cushioned leather seat. The back rest is height adjustable to get the lumber support in place. The seat height, seat depth and arm height can also be adjusted and the chairs can be tilted.
High-Back Swivel by Alera Ravino
#13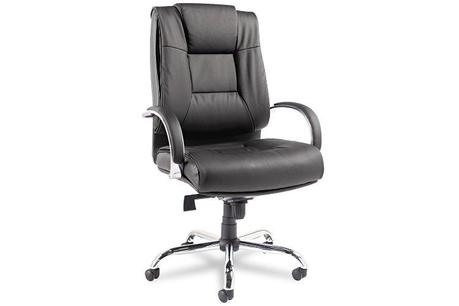 Alera's Ravion range was designed to provide maximum support and comfort for the tall guys. It features a plush pillow top seat and back for luxurious comfort and the chrome plated five start base with nylon casters makes mobility a breeze. Don't lean back for too long as you might just fall asleep on the job.
Zody Chair by Haworth
#12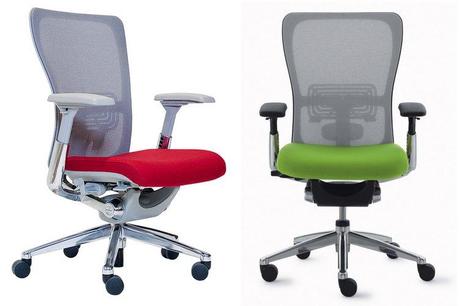 The top of the line Zody features a highly adjustable base with pneumatic lift, back stop and forward tilt, lumbar support and highly adjustable 4-D arms. The casters is suitable for hard floors and carpets alike.
SAYL by Herman Miller
#11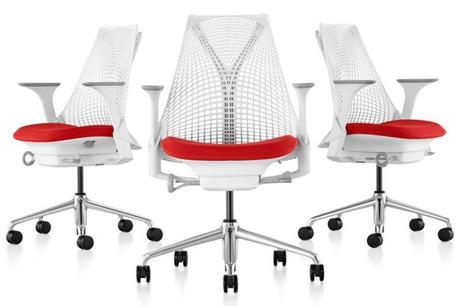 The frameless back of the SAYL is inspired by the principles of suspension bridges and living unframed, going beyond expectations. The chair encourages a full range of movement while the mesh like material keeps you cool. An engineering master piece in ergonomics design.
Setu by Herman Miller
#10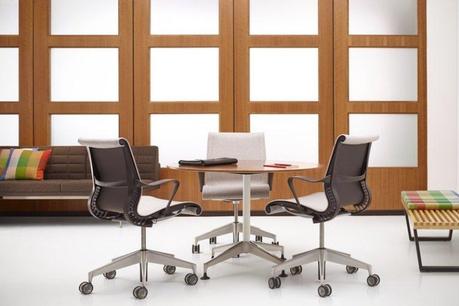 Setu provides instant comfort for all sorts of people. The Kinematic Spine in the Setu chairs bends and flexes with you. The elastomeric fabric conforms to your contours for support and superior comfort. In fact it is so comfortable, the only adjustment you have to make is the height.
DX Racer OH/FD01/N
#9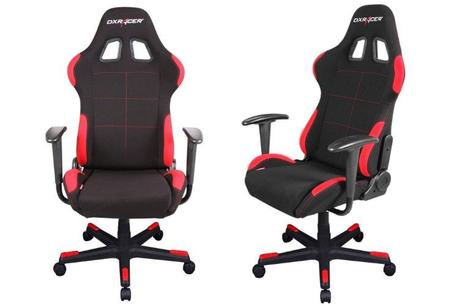 The DX racer might be more suited for are a gamer instead of an office. Designed in the shape of racing car bucket seat, this ergonomic chair provides comfort in style and the extra cushioned head rest and lumber support adds the cherry on the top. The armrests is height adjustable and has a 90 degree inclination adjustment.
Guesture by Steelcase
#8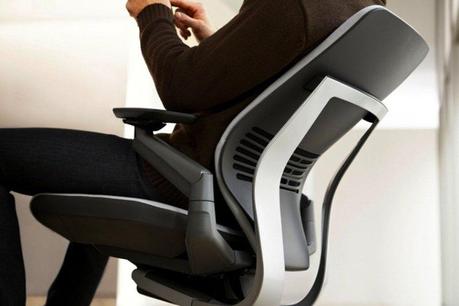 The Gesture from Steelcase takes into account all body types and can is quickly adjustable to suit your preference and needs. Comfortable to the edges and allows a range of postures without obstruction. The back and seta moves in sync with you to provide continuous and persistent support.
Duorest Alpha 80
#7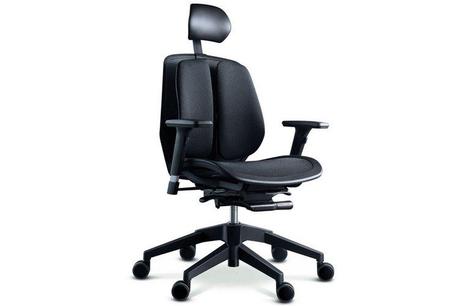 The Duorest Alpha features a split-fit dual back rest to fit most body sizes. Individual setting can be made with seat slider, adjustable headrest, seat height adjustment and fully adjustable armrest. The chair can also tilt with call components in a synchronized tilting system.
Mirra Chair 2 by Herman Miller
#6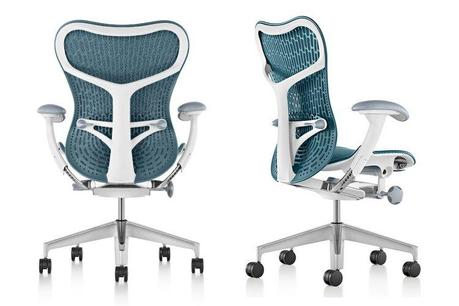 The Mirra chairs provide more support with less material. It has less adjustment to make and provides a better fit, almost moulding to your shape. The TriFlex backrest is pliable and elastic that accommodates individual sizes and postures. The passive PostureFit keeps your lower back properly aligned.
Thatsit Balans by Varier Furniture
#5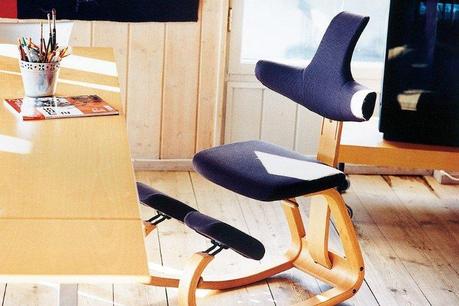 This is one of those odd looking ones that are supposed to be excellent for your posture. Made from beech wood and wool fabrics, the seat height and depth can be adjusted while your shins rest on the fully adjustable shin rests.
Embody by Herman Miller
#4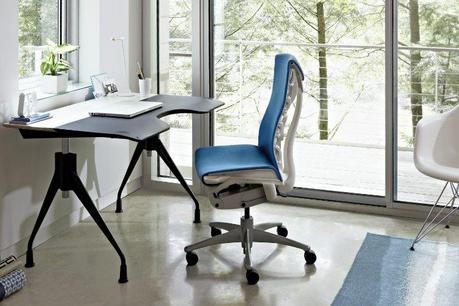 If Captain Kirk had a choice of chair this would be it. Designed specifically for long hours at the desk, the instinctive back adapts to your movement and adjusts automatically to your shifting position keeping your spine aligned and healthy. Whether you lean forward or recline, your lower back support remains constant.
Leap by Steelcase
#3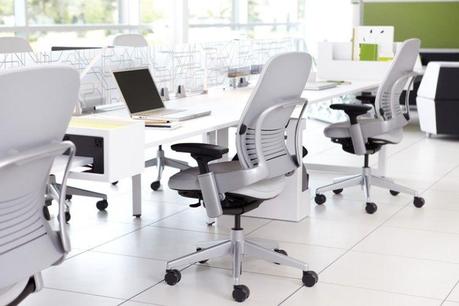 Steelcase's number one selling chair features LiveBack that change its shape to mimic and support the movement of the spine. A natural glide system enables you to comfortably recline without adding strain to your eyes, arms and neck.
Freedom Chair by Humanscale
#2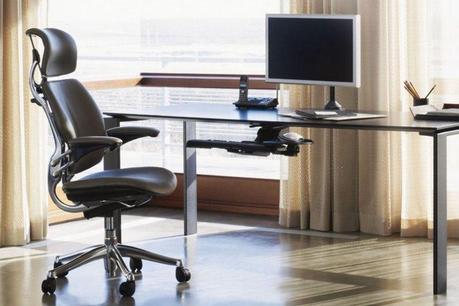 Freedom by Humanscale has an intelligent counter balance recline mechanism that opens up the angle between your torso and legs for better body function during recline. The armrests are synchronized when reclining to maintain comfort and the headrest ease the strain on your neck.
Aeron Chair by Herman Miller
#1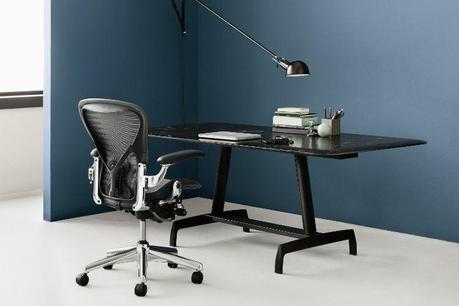 This environment friendly chair is 94% recyclable and adapts naturally to virtually every body. PostureFit supports your pelvis in a natural way so that your spine stays aligned and you avoid back pain. The woven seat and back conforms to your body and cradles it while keeping you cool at the same time.