The world of kitchen gadgets is one that is full of amazing things, but often the most used kitchen utensils are the ones that never seem to get upgraded! But the other day I saw a very creative rolling pin in IKEA, so I started to look for more unusual ones…
Top 10 Unusual Rolling Pins
..
10 – Motorized
For the cooking enthusiast who has everything why not get this 1/64 HP powered Rolling Pin by French chef Henri Remoulade ! Well that is not true, it is in fact nothing more than a prank gift box to put the real present inside, but the company has sold millions them!
9 – Adjustable
This adjustable rolling pin made by designer Damian Evans comes with 3 sets of side plates that raise the rolling pin to the required thickness of whatever you are rolling, giving you the exact pastry thickness you want.
8 – Roll-and-Store
Kitchen space is always at a premium, so why not save some space and get one of these cookie cutter come rolling pins. Unlike most of these on this top 10 this one is quite affordable as well.
7 – Multifunctional
This rolling pin called "Roll & Mix" was made by kitchen designer Ahsayane and is designed to me a multifunctional kitchen roller. It has two halves, 1 half is an oil bottle and the other half can be used for grinding and mixing, then the 2 things together can be use as a roller.
6 – Minis
I am sure that these little tiny rolling pins are for dolls houses and The Borrowers, but they were far too unusual and cute not to include them. Maybe you could use them to make tiny pies!
5 – Blue glass
What I really liked about this rolling pin is that the image on it is the sailing ship "Lyra" and not only do we get 1 amazing looking rolling pin, but also a great blog post about the origins of it, so when you have 5 mins to click on the image and have a read.
4 – Calendar
I am not sure why you would want to have a calendar stamped onto a pie or pasty dish, but if you do this is the option for you, a very unusual rolling pin indeed.
3 – Showstopper
Probably made in around the 19th century these beautiful crafted rolling pins are very handy indeed when rolling chocolates, just make sure it is not too soft and create your own chocolate bars!
2 – Art
With a South American Indian folk art style these unusual rolling pins are very old indeed, and the price represents that. But then again there are going to be a lot of people in the world that own one of these!
1 – Engraved
Featuring McDonald's, cats, poetry in facts just about anything you can think of is these amazing engraved rolling pins crafted by Polish designer Zuzia Zuber. Sadly one offs, but as are as rolling pins go these are the very best of them.
Sign-up for the daily top 10 round-up
*
. Enter Email Address
*
View previous campaigns. Powered by MailChimp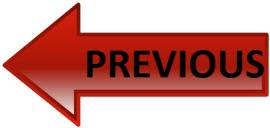 Click to View Previous Post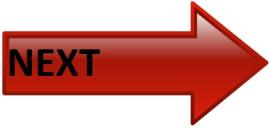 Click to View Next Post
.