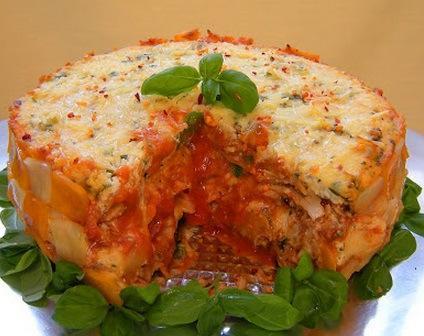 Top 10 Unusual Cakes Made With Meat
As you might have guessed with the amount of cake related posts I do, I love cake! From small cupcakes to big ones. I like the styles, the ingredients, the taste, in fact I like all of it. But a cake made with dinner ingredients and meat is something entirely different…
Top 10 Unusual Cakes Made With Meat
..

Click Here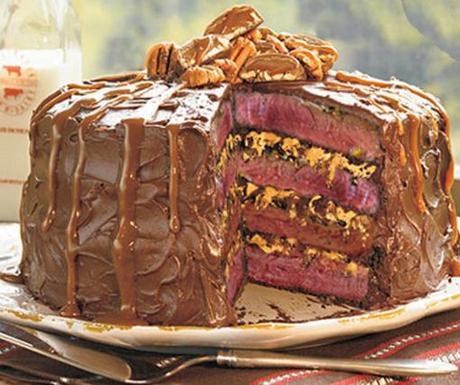 Chocolate steak cake
10 – Chocolate Stake
Chocolate cake and prime stakes should never really be in the same ingredients list. But someone seems to have forgotten to tell the person who made this. No recipe or making guide in the image link, but why would you want it anyway?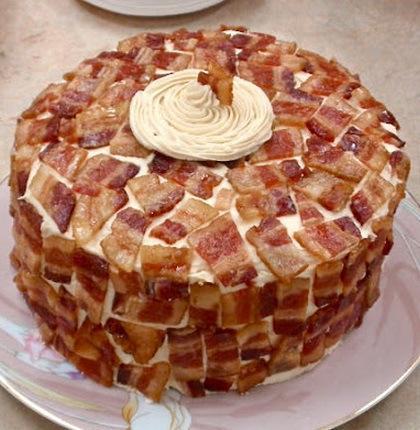 Candied Bacon Cake
9 – Candied Bacon Cake
With bits of real bacon on the outside of the vanilla maple frosting this is essentially a fairly normal cake but with bacon bits. But apparently it does still have a very sweet and fruity taste! Well if you fancy trying there is a full recipe and making guide in the image link.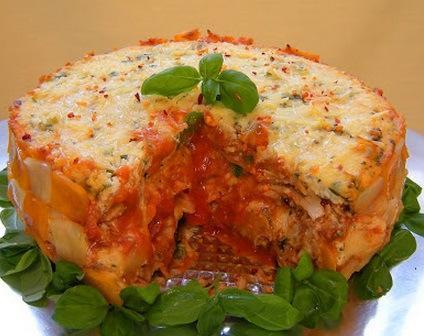 Bacon Cheeseburger Meat Cake
8 – Cheeseburger Meat Cake
There is no set group you can place this meat cake in.  Is it is cheese burger, cake or as the blog post calls it a Lasagna? Well I don't know what it really is, but I do know that it sounds like a rather tasty meal idea. Recipe and mixed up making guide in the image link.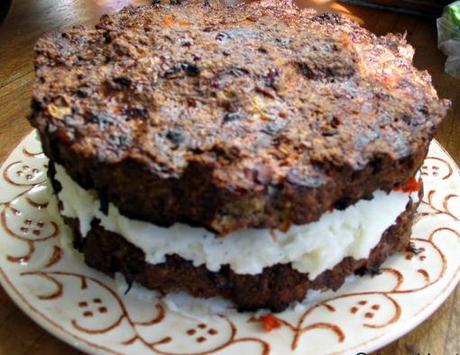 Meat cake with frosting/ketchup center
7 – ketchup center
With mash potato instead of cream and ketchup instead of jam this really is a meat cake. But as with most of these recipe ideas it really is a whole meal in cake shape because it would be perfect for after noon tea to give everyone a surprise.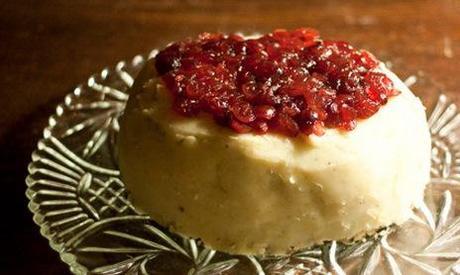 Mo's meat cake
6 – Mo's meat
Between the mashed potatoes,layers of pumpkin, more layers of potato, cranberry sauce, roasted garlic gravy and Tofu-n-Sprouts it is as much of a mash-up as it possible to be. No recipe or making guide with this one, but it would take a brave person to even try it.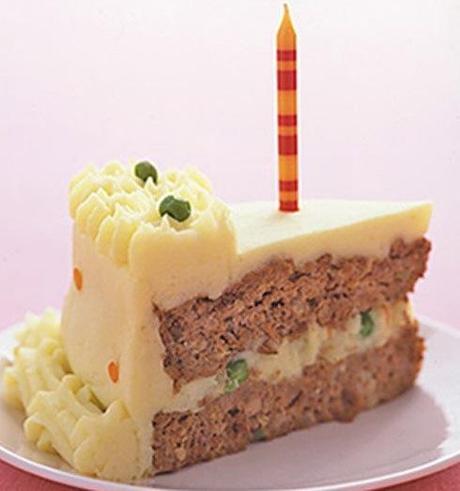 Birthday Meatloaf Cake
5 – Meatloaf Cake
This meatloaf style cake really shows what you can do with these meal cakes. Done right it really could be a birthday dinner and cake all on one! Well I would appreciate that anyway. This one with a mix of vegetables as decoration works really well. Full recipe and making guide can be found by clicking on the image link.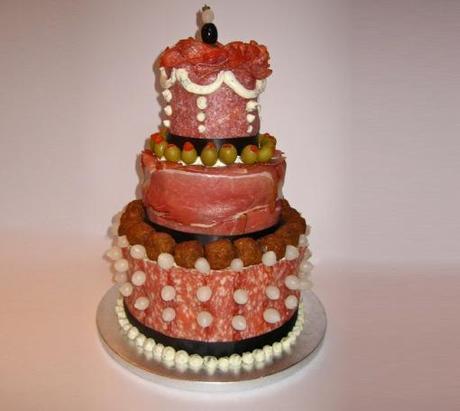 Pork Pie Tower Wedding Cake
4 –Pork Pie Tower
With a whole table spread of savoury foods this wedding cake made by conjurers kitchen is a meat sensation. There is no recipe or making guide in the image link, but do check out all the other amazing wedding cakes this firm makes as they are well worth seeing.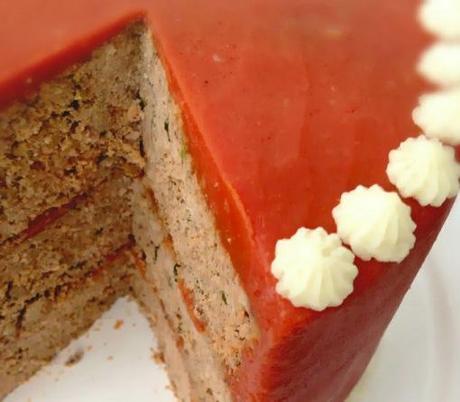 Paleo Meat Cake
3 – Paleo
This triple layered meatloaf cake is part of a Paleo Recipe book. The idea is that these cakes have no horrible colours, additives and no sugar at all! So they might seem a little unusual but most of these are quite healthy indeed and much better for you than real cakes.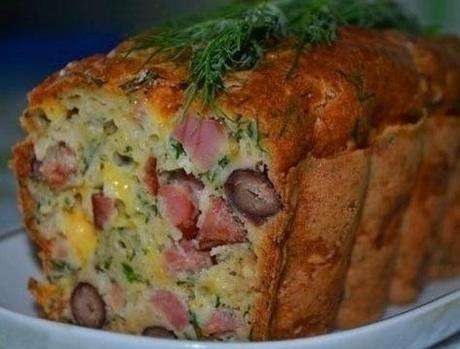 Meat Loaf Cake
2 – Loaf Cake
You can really see the massive variety of ingredients that have gone into this recipe. Sadly it is in Russian so those of us that read English you will have to translate it, bit it might be well worth it because it looks amazing!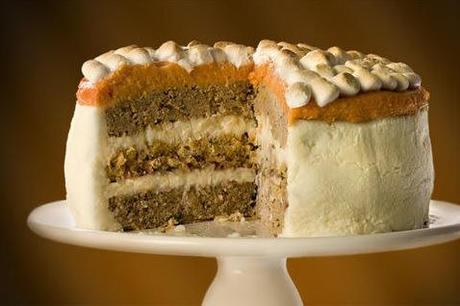 Turkey Cake Recipe
1 – Turkey Cake
This is one cake that is definitely not vegetarian friendly. With a mashed potato icing, and sweet potato topping it is a real mish-mash of things. But do you know what? I would try it! After all when we chew it all ends up looking this so why not save the time and effort and have it in a cake style.