We are excited to present this personal travel story from one of our top ten Travel Writer Award finalists. Read more about the travel experiences of Karissa Griffiths.
'My heart is sore. Sore in a way that I only feel when I'm in love. The safe kind of love that fills me with the warmth of a hug, not the butterflies of a kiss. I don't know how long I've stood here just for a chance to meet eyes with a few more beautiful faces. My heart has wrapped it's little arms around this part of the world. It's so unfamiliar but I know it so well. Like knowing everything about someone except their name. The name is important but only to a certain degree. I've grown used to all the honking horns and the smoggy air, how can I leave? I've asked myself that question so many times. How can I leave this place?'
-Written by myself on the porch of a restaurant in China on April 7, 2017
When I look back on my trip to China it's hard to believe I only spent 2 weeks there but it felt like home. It's even harder for me to think that there once was a ti me when I was ignorant of China and what it's like to walk through a busy night market among thousands of people chattering in a language so unknown to me. Every day I spent in China I looked forward to the night markets the most. A night market was the place I ate a fried scorpion, was told "I love you" by a stranger because it was all he knew in English, was stared at by locals who had never seen blonde hair before and was almost hit by several cars that drove on the same path hundreds of people were walking on.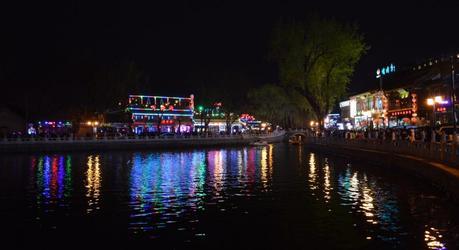 Night markets fully engaged every single sense I had and made me feel more alive than ever. The air smelt of tobacco and smog and a smell so indescribable I just call it "China smell". There was the constant sound of cars honking and voices yelling things I could never understand. Lights and people were everywhere but nothing felt claustrophobic. Night markets were a party for the whole community where everyone was invited, regardless of where you came from and what language you spoke.
Finding Purpose in a Foreign Land
China is a beautiful country that I am sure I could spend my whole lifetime exploring and falling more and more in love with; yet under the surface of bright red and gold there is a darker issue that can easily be overlooked. The one child policy in China has caused orphanages to fill up with unwanted children; specifically girls and children with disabilities. Many of these orphanages are dirty and do not provide the proper care for every child in need of love.
Shepherd's Field Children's Village was different. Children that are placed here are the lucky ones who receive all the care and love that should be received by every child in the world. The team I was with on my trip to China got to spend a few days at the orphanage playing with the children and reminding them they're loved. Going to the orphanage felt a little overwhelming because there were so many children I felt like I needed to love and hold.
Everything became less overwhelming when I realized that my undivided attention would be worth so much more to a single child than a single hug would be to every child. That's when I met Simeon. Simeon couldn't walk or talk but his warm brown eyes told me everything. He let me snuggle him and feed him and remind him that he was loved. I don't know hardly any Chinese but I learned how to say I love you (Wǒ ài nǐ) and I made sure Simeon knew I loved him every single day I got to hold him.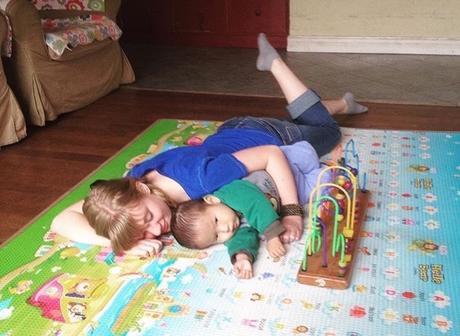 Bittersweet Return
Boarding the plane back home was harder for me than getting on the plane away from home. There was no adventure in coming home. The thought of having everything go back to a banal state of normal after the incredible adventure I had just embarked on seemed unthinkable.
In America I am an introvert who struggles to make friends and hides my face behind a book. In China I was fearlessly, unapologetically my true self. I feared that I would fall back into my comfort zone once I reached home.Through all of this thinking I selfishly forgot that maybe as much as I thought I needed China, home needed me. My best friend, Matthew, missed me and could hardly wait for me to come home. I realized that home was truly where I needed to be when I finished the book I was reading at the time. It was so fitting that The Hobbit happened to be the book I was reading when I left home and came back. The final poem of The Hobbit reminded me of the joy there is in finding home after wandering so far.
Did you enjoy reading about Karissa's travel experiences? Like her story on Facebook to vote for Karissa and she could be the winner of our Travel Writer Award 2017!