We are excited to present this personal travel story from one of our top ten Travel Writer Award finalists. Read more about the travel experiences of Kara Knickerbocker.
Conquering the Mountain Within: Peru with a Pacemaker
"Kara?"
I opened my eyes to nothing but a blinding white blur. As my vision focused, I saw two nurses shuffling at my side, readjusting IVs. "You're okay now," one soothed. I closed my heavy eyes, feeling the impossible weight of my body in a hospital bed, for the first time not able to move it.
It wasn't until later that I learned when I passed out, my heart had stopped completely. I would need a pacemaker. That's impossible, I thought. I'm only 25 years old. And, having completed four half marathons in the past year, I was the healthiest I had ever been in my life. But suddenly, none of that made a difference. There was only one answer, and it was the wired device plastered on the posters in my cardiologist's office staring back at me. I underwent the surgery.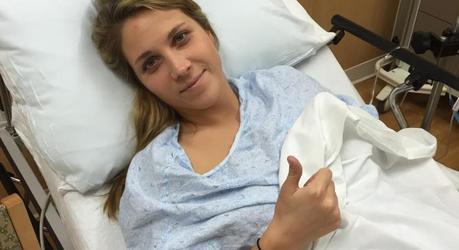 That was just months ago, in my home state of Pennsylvania. Now, nestled in the sloping mountains of Peru, my body was heavy, but this time from lack of sleep. I woke to my alarm at 4 a.m., laced up my hiking boots and grabbed my backpack, closing the door of my hostel behind me. The cobblestone roads of Aguas Calientes were still dark, so I followed the dim streetlights guiding the way to the bus stop. Despite the darkness the streets were alive, crawling with other half-asleep, anxious hikers like me, ready to experience the wonders of Machu Picchu.
Already, the line of people waiting for the shuttle buses on Avenida Hermanos Ayar stretched around cafés, tiendas and up the hill, along the Urubamba River. These shuttles took passengers on a journey of switch-backs up the mountain and dropped them off at the entrance to Machu Picchu. I had already purchased my bus tickets the day before, unsure of how I'd handle the hiking. (Post-surgery, I got breathless and dizzy just walking up steps.) Afraid of what might happen, especially battling the altitude; I had decided to save my energy and legs for the top. As disappointed as I was that I couldn't experience Machu Picchu as I had planned, I knew I had to put my health first.
After a bumpy and winding drive, we arrived. I weaved through crowds, following signs to Inti Punku (The Sun Gate) for the best morning view. It was tough, as the temperature was slowly climbing. Sweating and already sore, I looked down at how far I'd come. The drop off was steep, with little to no railing, and occasional stone slab steps. The straps of my pack dug hard into my shoulder, rubbing against the still-red scar on my chest. The pacemaker underneath felt like a mountain in my skin, reminding me why I was here. I stopped to lean against cool rock, my lungs and legs on fire. At last, I reached the top. With a group of hikers, I stood in awe as the golden burst of sunlight began spilling over the luscious green hills.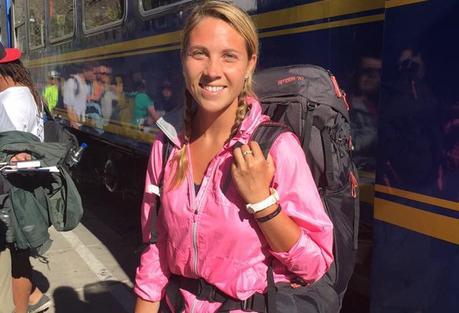 The rays bathed the Inca ruins below, unveiling the famous archaeological site as I caught my breath. I made it. This dream seemed impossible for so long, but determination was a wildfire through my body, refusing to let me quit. I hiked down the path, further into the main square, discovering the Inca Bridge, Inti Watana, Temple of the Condor, and the House of the Guardians. I was overcome with emotion as sights I had only ever seen in photographs stretched out before me. I couldn't believe I was here, despite every voice telling me I couldn't do it or shouldn't try. These 700 or more terraces, these mountain views, this peaceful and sacred feeling… I was here.
When I exited the site that afternoon, I turned away from the shuttle buses. I didn't care that I had already paid for a return trip— I wanted to walk down. To show respect and to earn this, the way so many others had, and to be alone to reflect on this incredible experience. Although it was downhill, my knees ached and my heart rate was concerningly rapid. By the time I reached the bottom, I was drenched with satisfaction and beaming. The accomplishment might not seem like much, but to me it was everything.
In the years before, I had felt more alive with each destination I traveled to. I set goals and I crushed them. I felt unstoppable. Until those thirty seconds that my heart, something always so sure and steady, stopped. The girl who ran 13 miles for fun now couldn't put the laundry away without getting dizzy. The girl who began calling airports her second home now had to take a card with her through security, be careful of metal detectors, and was afraid of everything that could go wrong. I had spent so much energy hating this device keeping me alive. I felt selfish (and still do) admitting so, knowing others have conditions far worse. Knowing that I was lucky. But my health, which I had always taken for granted, suddenly became another element added to the mix of factors trying to hold me back: You're a girl. You're so young. You can't go alone.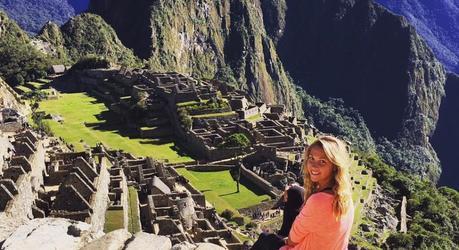 It also became the motivation fueling that fire that had set my soul ablaze. Machu Picchu wasn't just an item crossed off a bucket list for me. In early mornings before the sun had risen, it painted the colors of a new world of possibility. Peru taught me that kindness and love are the same in any language, no matter which tongue you speak it in. And how incredibly lucky I was to be able to be there- to be healthy enough to see these wondrous peaks and walk these cobblestone streets. The faith in my own strength was something that, heart condition or not, I still had control over. All along, I hadn't understood that the mountain within me was the one I needed to conquer the most.
Did you enjoy reading about Kara's travel experiences? Like her story on Facebook to vote for Kara and she could be the winner of our Travel Writer Award 2017!