Posted in: Top 10 Tech News Websites
News in the modern world is increasingly becoming digitised. Newspapers are on their way out, and very few brands still have a loyal following of their print media subscriptions.
There are all kinds of readers. Some read for pleasure, while some read just to pass their time. The same laws which apply to general news sites, also apply to tech news sites. The trend of news consumption is increasingly mobile, which is why social media sites like Facebook and Twitter (and even Google) have developed reading functionality within their app.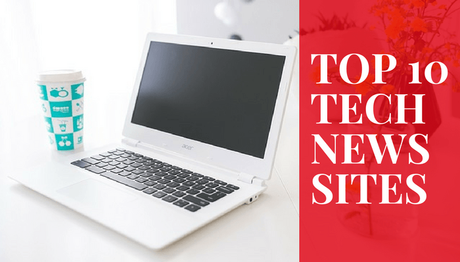 There are all kinds of media houses as well. Some share viral content, others share industry news better. Some are very good at product reviews, some cover specific brands well.
There is no one size fit all. Every blog is good at something. So in this post, we will share the top 10 tech news websites.
Domain Authority is a score (out of 100) given to a website; it is one of the most credible metrics used to rank the popularity of any website. We have included DA for each of the websites for you to judge for yourself.
Top 10 Tech News Websites:

ArsTechnica is a latin word meaning "art of technology". It was founded in 1998 by Ken Fisher and Jon Stokes. Their vision was to start an online website which serves updated news to tech geeks. Fast forward 28 years later in 2016, the website arstechnica.com is one of the most popular tech blogs liked by readers of all ages and demographics.
ArsTechnica.com holds a massive 91/100 Domain Authority.
One of the best things about ArsTechnica is that its content is written by SMEs who are experts in their own fields. Many of ArsTechnica's senior writers are either pursuing post-doctoral research or are students in Masters programmes. While Ars does have physical offices, a lot of their staff is working from homes.
Their writing style is also less formal than regular journalists, which is what makes Ars so exciting to read.

CNET was started by Halsey Minor and Shelby Bonnie in 1994. Like most blogs, it serves tech news, reviews, podcasts with up-to-date content. The website also has a section which allows downloads of many major software. Apart from the American version CNET.com, the website also has country-specific websites for UK, Australia, China, Japan, Germany, Korea, and Spain.
The website CNET.com holds a DA of 95 out of 100. It offers tech and related content in 4 primary categories:
Reviews: CNET produces close to 4500 reviews of software and hardware devices per year.
News: It is one of the earliest tech news websites, born in the Web 2.0 era.
Video: A selection of on-demand video content
How To: Provides tutorials, guides, tips, and tricks

In 2006, Ian Bell and Dan Gaul founded DigitalTrends.com in Oregon, USA. It is one of the most popular tech news websites without a wide array of content types including news, reviews, videos, and other related content. It also hosts deals and giveaways. The website has a DA of 89 out of 100.
Primary content categories include product reviews with the 0-point rating scale. It also produces videos covering product reviews, unboxing, game reviews, etc.

With a domain authority of 94 out of 100, Engadget is one of the most successful multilingual blogs on the internet. It mainly focuses on general gadgets and consumer electronics. The site runs a weekly podcast which is hosted by some of the biggest names in the tech journalism industry. This podcast focuses on the tech news through the week.
When shows like CES (Consumer Electronic Show) and MWC (Mobile World Congress) come around, the frequency of the podcast changes and a new episode comes out every day.

Gizmodo was founded in 2002. Back then, Peter Rojas was acting as the Chief Editor for Gawker Media Network run by Nick Denton. With a domain authority of 95 over 100, Gizmodo focuses on technology, design, as well as science fiction. The website also lets its free to write opinion pieces about various happenings in politics as well.
Gizmodo is one of the few tech news websites which also features a comprehensive design section. This section covers all the latest innovatively designed products. All the offbeat, weird, crazy or strange stories from the tech world land in its WTF sections.

Mashable was founded by Pete Cashmore in 2005. It was later acquired by Conan O' Brien in 2012. It mostly focuses on current news and social media related articles.
The DA of this tech news site is among the highest The tech section of the website focuses on apps (or software in general), Cars, Dev & Design, Gadgets, and Mobile. Like many other news websites, the site's writers have a unique view of the news in a short but catchy posts.
Mashable's official slogan says "Mashable is the leading media company for the connected generation and voice of the digital culture". And this is visible in the categories they cover. Business section of the website focuses on small websites and startups. It also focuses on advertising, marketing, and media.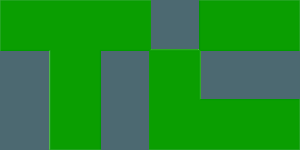 With a DA of 94 on 100, this is probably one of the most followed tech news sites in the world. The website is purely concentrated on small and large companies in the tech industry. If your company finds even so much of a mention on Techcrunch, you're guaranteed to generate tonnes of interest in your brand.
It is interesting to note that Techcrunch does not cover anything related popular culture, social media or general gossip, unless it affects one of the companies they follow. They have extremely focused journalistic team and a sturdy editorial team which carefully filters out all the riff-raff news from the stuff that really matters.
TechCrunch Disrupt is a tech conference started in 2011 and is hosted in New York, San Francisco, Beijing, and London. It pits startups and other companies against each other in a presentation based showdown where they compete for huge chunks of VC funding and publicity. It is informally considered the most important networking event by many companies.
Crunchbase is a database of companies, VCs, incubators and other entities in the startup ecosystem. It is also operated by Techcrunch.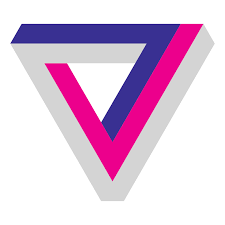 The Verge comes with an interesting bit of political history behind it. Engadget became of AOL's most prized acquisition in 2005. When Joshua Topolsky became Engadget's Chief Editor in 2007, he came up with many widely popular initiatives.
As AOL acquired TechCrunch in 2010, a war of words broke out between Michael Arrington (Chief of TechCrunch) and Topolsky (then Chief of Engadget). Come January 2011, their animosity grew wider but AOL didn't intervene between their personal feud.
Ultimately, Topolsky successfully managed to break 8 other staffers including the most prominent writers, editors, and product developers away from AOL. They combined their synergies together to form what is known today as TheVerge.com.
In terms of content, TheVerge sits among the best with a DA of 94 on 100. It hosts wide database of products which not only enables users to compare products but also check their availability. Interviews, features, editorials are the site's bread and butter. A live weekly podcast and a couple of other video format contents complete the repertoire of TheVerge.

TechRadar has been around for a long time - 16 years since it was launched in the year 2000. While it claims to be a consumer electronics news and reviews site, it has been covering news items from all possible categories like social media and even daily news. Pretty much everything under the sun (or on TV) finds its place on TechRadar.
Which is why it may feel less focused in terms of content to some readers. The core writing and editorial teams seem to be doing a great job of handling multiple topics, considering the website has a DA of 90 on 100.

Wired is the oldest tech news resource and has been around since the pre-Web 2.0 era. It was earlier known as a magazine but the website was launched when the magazine was bought by Conde Nast Publishing in the 1990s.
You are guaranteed to get the most choicest of stories on TheWired.com. Written on carefully chosen topic and in marvelously crafted narrative, the website's writing and editorial teams deserve all the credit for the site having a close-to-perfect DA of 97 on 100.
I read one or two articles daily on TheWired.com and they're so different and refreshing. It has become my regular tech fix now.
So, here you go, this was the best source of tech news you can find online. Which one is your favourite from these top 10 tech news websites? Do let us know by commenting below and don't forget to share this list on social media.