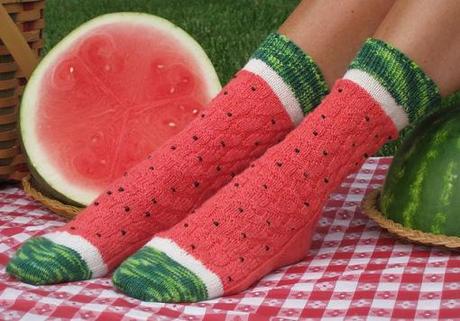 Top 10 Strange and Unusual Socks
I wear the same paid of shoes for months on end. I often wear the same trousers for 1 week without changing them, the same t-Shirt for a few days. But what I do change each and everyday is socks and underpants. I never really understood why my mother insisted on saying "Make sure you have clean socks and pants on everyday in case you get run over." I think she was going mad because if I was run over clean socks are the last thing I would be happy about. But maybe I would feel better if I got ran over wearing one of this lot…
Top 10 Strange and Unusual Socks
..

Click Here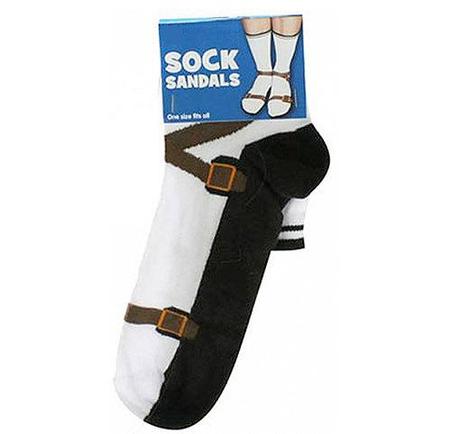 Sock Sandals
10 – Sandal Socks
It is an unspoken fashion law that says you should wear white socks while you are wearing a pair of sandals, but that doesn't stop people from doing it, so why on earth anyone would buy these annoying socks I will never know, but as far as unusual socks go, this is right up there.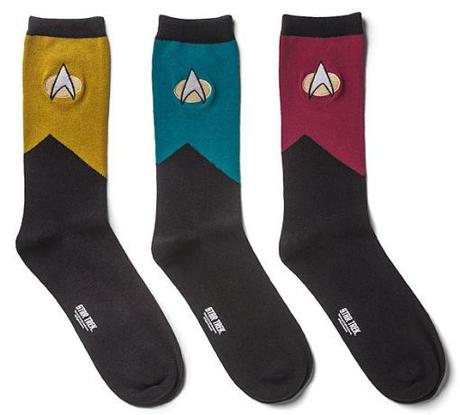 Star Trek Socks
9 – Beam me up Socky!
Simple design, but sheer nerdy levels of awesomeness as well. Featuring 3 pairs of crew coloured socks for fans of Star Trek: The Next Generation TV series they are just too awesome for words.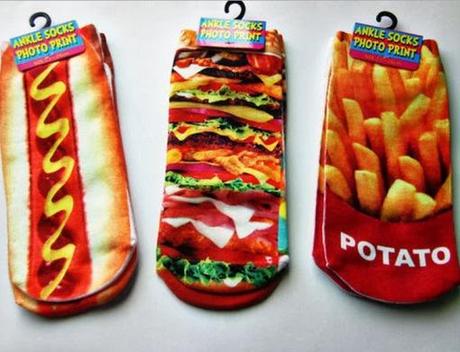 Fast Food Socks
8 – Fast Footed
With so many junk food and fast food style socks out there it would be hard to pick a favourite, but I am leaning towards the hot dogs ones. But then again I am hungry and I am having hot dogs for dinner so that might have influenced my decision.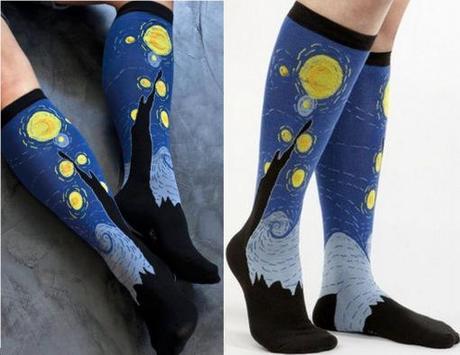 Van Gogh "Starry Night" Socks
7 – Canvas Socks
These Starry Night Socks are obviously inspired by the classic painting from Van Gogh, but as socks if has to be said that they look rather good as well! With a night time scene being perfect to make them bed socks. Although I have, nor never will I, wear socks in bed, I know that some people do.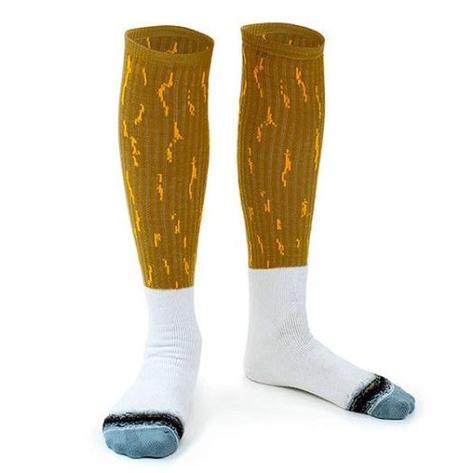 Cigarette Socks
6 – Ciggies
With so many people giving up smoking these days it will be almost a forgot then in the next 10 or so years, so why not get a pair of these socks now before they become a collectors item in the future. Or maybe just buy them as a reward for giving up smoking.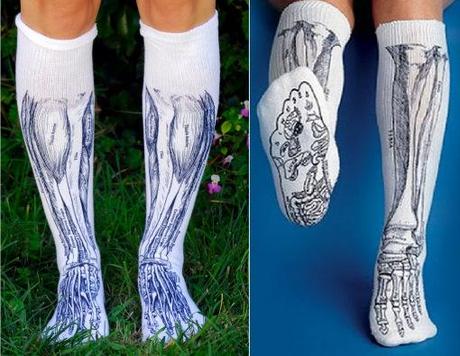 Muscles Socks
5 – X-Ray socks
These are not just any old muscle print on socks, it feature the muscles in the feet and lower leg, as well as all the reflexology points printed on the soles! Very cool indeed and education as well!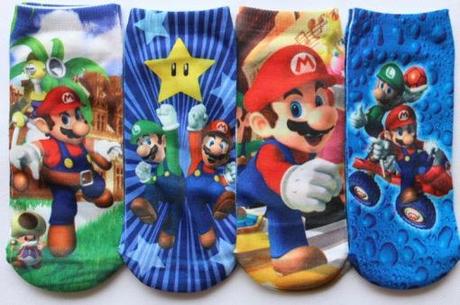 Super Mario Socks
4 – Sockieo
Maybe I am just picking on Mario because I love the games so much, but you can get just about any video game character socks you could ever ask for. But I love Mario so that is the ones I have gone for.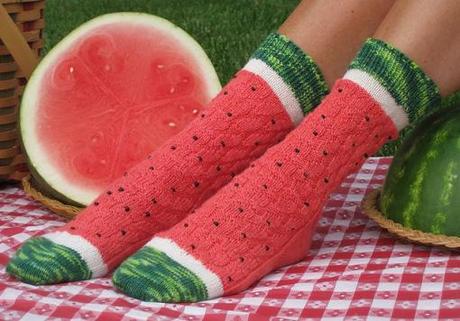 Watermelon Slice Socks
3 – Fruity!
I find it really strange how good these socks look given that they only look like the inside of a watermelon! Maybe it is the contrast in colours that is has, or maybe I really am just a fan of watermelons!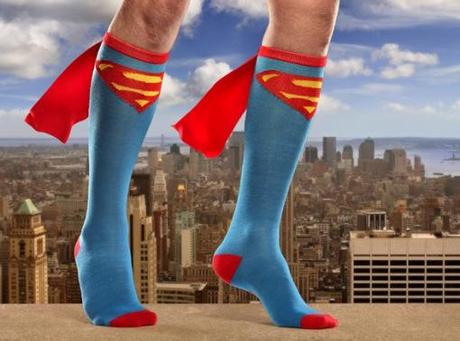 Superman Caped Socks
2 – Super Socks
Is it a bird? Is it a plane? Nope, its socks! I would look much better in these Super Man caped socks than this guy, knobbly knees ahoy! Well anyway I would, but I am not going to run around trying to save anyone in them.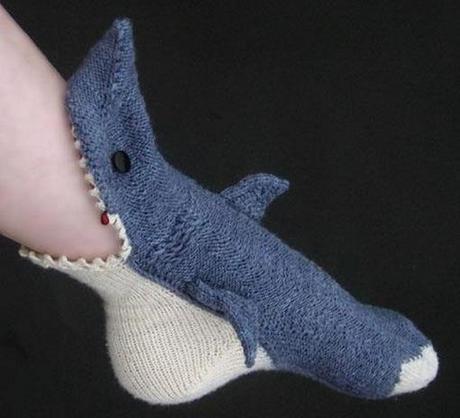 Shark Socks
1 – Sock Attack
These rather unusual, hand crafted shark socks are the work of Lisa Grossman and she makes some of the most amazing socks you will ever see. But these shark socks stand out from the crown and look simply amazing.