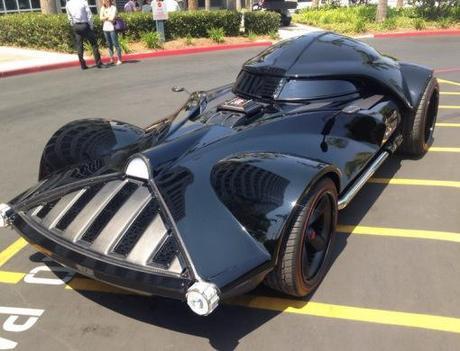 Top 10 Star Wars Themed Vehicles
Some people just seem to take their love of things too far, and none more-so that people who love the Star Wars films. Lets face it, there is even a religion based from it! But today we are looking at some very scary fan made cars and bikes…
Top 10 Star Wars Themed Vehicles
..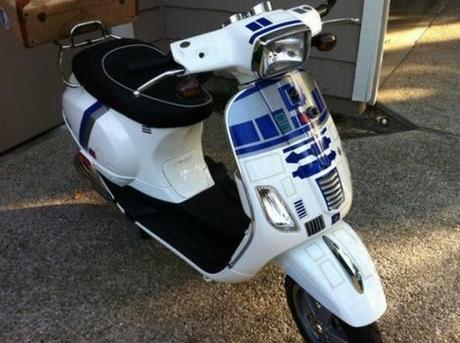 Star Wars Themed Scooter
10 – Scooter
I remember seeing this for the first time way back in one of my first posts called "Top 10 Unusual Scooters" and it still looks cool even now.  But I have never rode a scooter before and even with this between my legs I would still not want to try.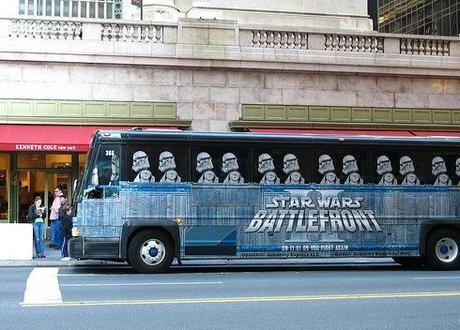 Star Wars Themed Bus
9 – Bus
Made to advertise the Star Wars Battle Front game comes this amazing piece of marketing. Made to look like a space themed bus that is transporting Stormtroopers to the battle location it is marketing genius.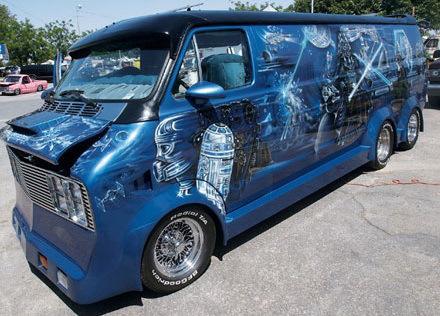 Star Wars Themed Van
8 – Visiting Mecca
First seen in my post "Top 10 Amazing Modified Vans" is is a custom hand painted job that is more like a drivable work of art than a everyday work van. This is not just a fan made van, this was a labor of love for someone.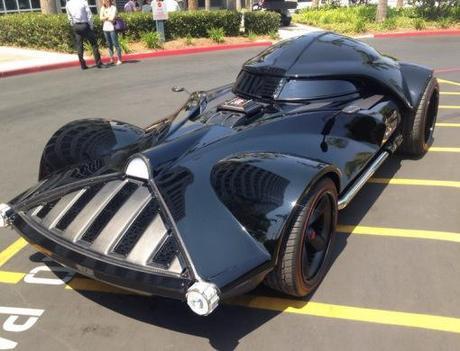 Star Wars Themed Car
7 – Vader Car
If this doesn't make you smile if you see it driving down the road not a lot will. With a definite Darth Vader style it is like a cross between the batmobile and Star Wars. I wonder if it can be driven by dark side powers!?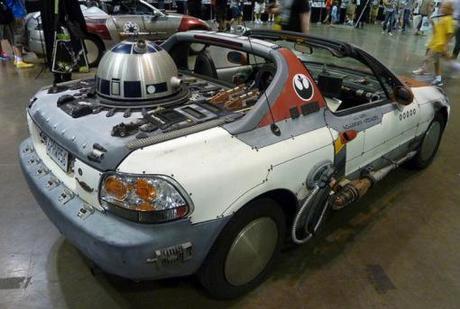 Star Wars Themed Car
6 – Fighter Car
If you have the time and the money to transform a car into a spaceship themed one then you have way too much time on your hands. But sadly I am a true nerd and I will applaud you for doing so, much like whoever made this!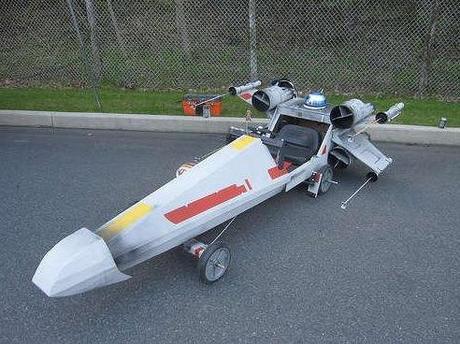 Star Wars Themed Soapbox Derby Car
5 –Soapbox Car
Not much more than a custom themed push cart it is something I would have probably made if I have the skills as a child. But I was far to busy watching the films and trying to understand the science of Star Trek instead.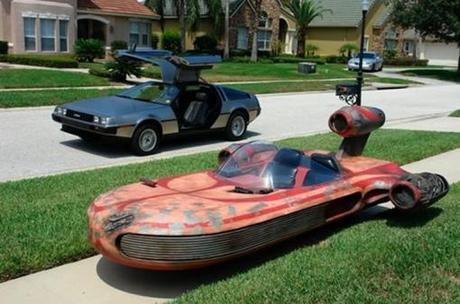 Star Wars Themed Landspeeder Car
4 – Landspeeder Car
I might not be able to reach the speeds of the land speeders you see in the films, but even at cruising speed this is going to get you noticed. Sadly it doesn't look like there is much room for shopping in the back so best to keep this car spare for a lazy Sunday drive.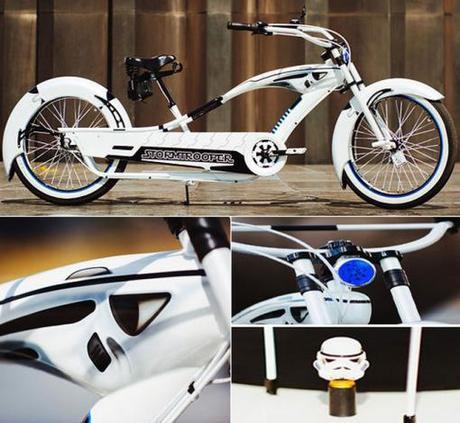 Star Wars Themed Bicycle
3 – Bicycle
Sadly peddle bikes are not very Star Wars themed even when they are themed to look like they are! But you have to give this person credit for custom making this by hand. I can just imagine the looks I would get if I cycled down the street on this.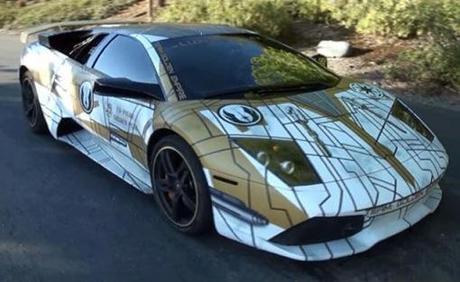 Star Wars Themed Lamborghini Murcielago
2 – Lamborghini
Looking almost as space age as the vehicles seen in the movies is this super car with a very cool Star Wars themed paint job. All it would need is a Chewbacca behind the wheel and it would be complete!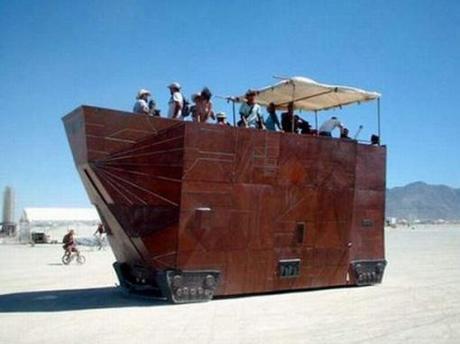 Star Wars Themed Jawa Sandcrawler
1 – Sandcrawler
Seen at Burning Man festival in Nevada this was made by several fans of the films and we really made with all the detail they could possibly throw at it. It goes to show you should never leave a load of Star Wars loving mechanics out in the desert for too long.