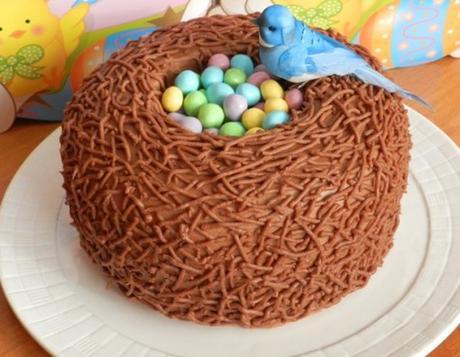 Top 10 Recipes For Easter Nest Cakes
There are several styles of traditional Easter cakes that most involve chocolate, eggs or bunnies and birds. Well these ten cakes you are about to see have all those things in them and maybe a few worms and twigs as well…
Top 10 Recipes For Easter Nest Cakes
..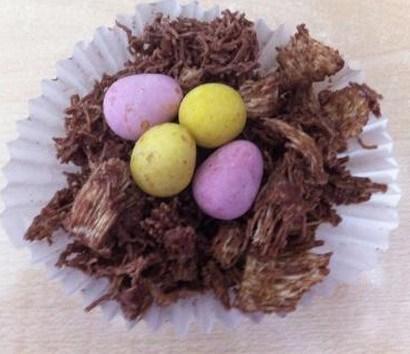 Easter Nest Cup-Cake
10 – Messy Nests
Made from shredded wheat of all things and of course Milk chocolate to coat the shredded wheat and some mini eggs just to finish it off. Easter next cupcakes have never sounded so healthy!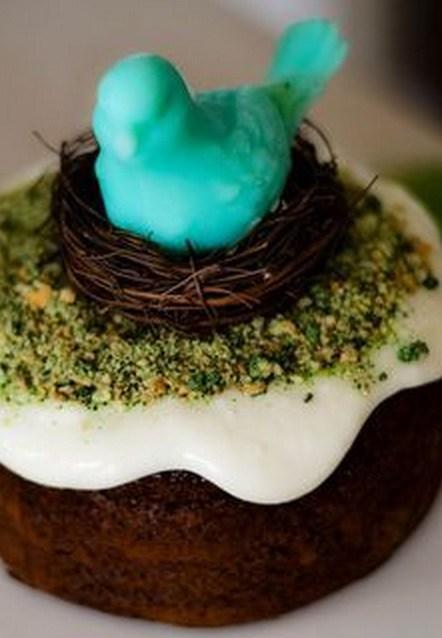 Red velvet cupcake nests with edible moss
9 – Moss Munchers
It is not often you see a cupcake with edible moss on the top, but that is what makes this nest cake extra special. In fact it is made from smashed crackers and green food colouring. Well it impressed me anyway.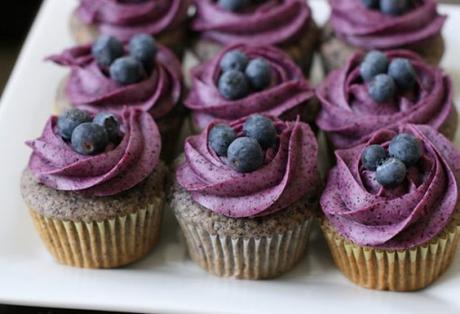 Blueberry Cupcakes with Blueberry Cream Cheese Frosting
8 – Blue Birds and Blueberries
Out of all of these recipes you will see here I think it is these that are the most impressive ingredients wise. In fact they are the most healthiest nests I have ever seen!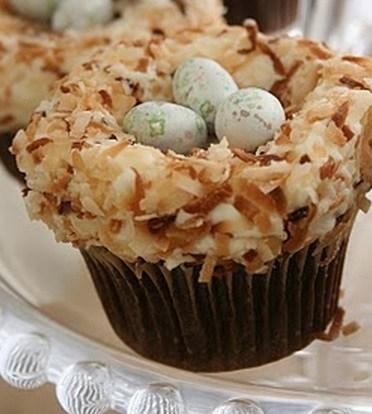 Coconut Birds Nest Cupcakes
7 – Coconut Birdies
I would suggest simply making your own cup-cakes and adding a coconut shavings style nest to the top of it. But there is a recipe and making guide to follow if you want to make these exactly.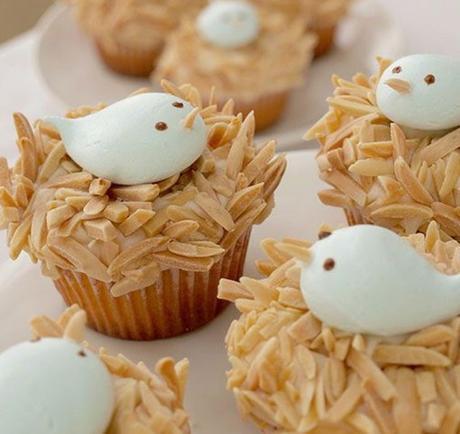 Bird Nest Cupcakes
6 – Almond Nesting
What I really liked about these Almond nests is they make it look as messy, random and as sharp as a bird's nest should be. Plus just for once there is no chocolate in sight!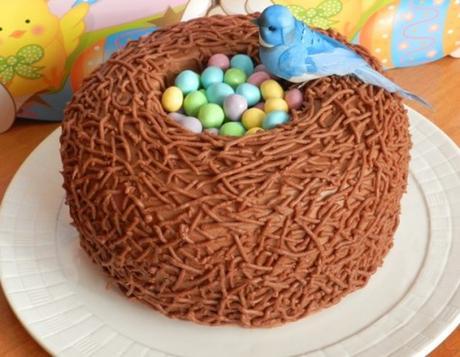 Easter Nest Cake
5 – Blue Bird Nest
It might look like master cake making skills would be needed to make one of these blue-bird nests, but looking at the image driven making guide found in the image link it really isn't that hard at all.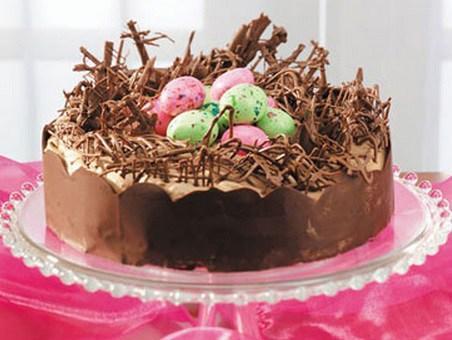 Easter Nest Torte Recipe
4 – Twig Snacker
This tasty, and luscious layer cake nestles the rich moose and hard chocolate twigs to create a nest effect holding in a silky smooth taste. This has to be yummy for my tummy.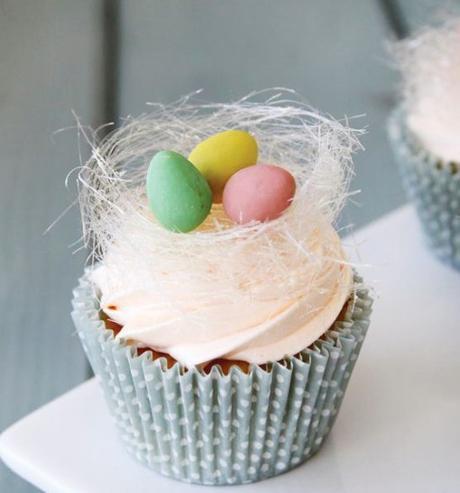 Easter Rose and Orange Cupcakes
3 – Orange Nests
Nest don't always have to be boring brown twigs and bird spit, they can be cute and fluffy just like these exceptional cupcakes make with spun-sugar nests on top.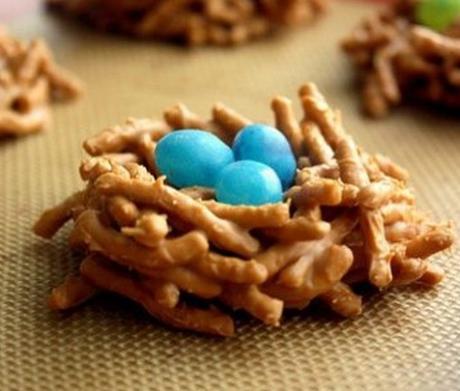 Bird's Nest Cookie Cakes
2 – Blue Bird Nests
While the recipe does call them cookies they are more a snack cake than a cookie. But just to make the recipe even stranger it contains butterscotch morsels, mini-eggs (obviously) and chow mein noodles! Now that is a mixes up snack!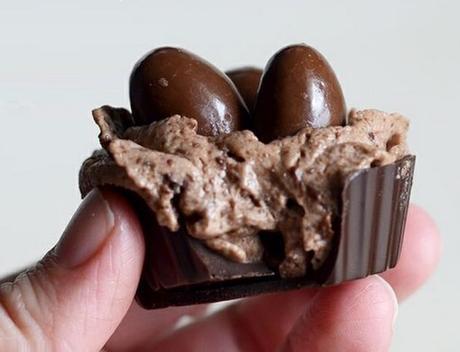 Bird's Nest Mousse Cups
1 – Mousse Nests
OK, so it is more a snack cup, than a cake, but they are cake shape and that is good enough for me. Besides they look amazing and I can't wait to try to make some.