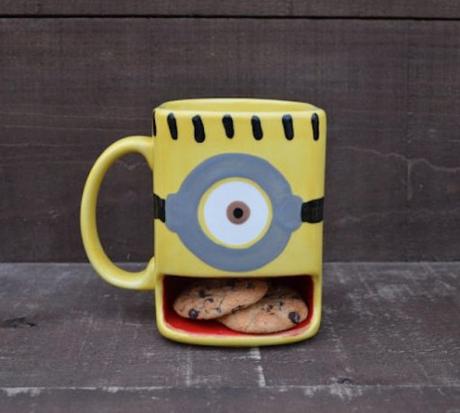 Top 10 Rather Handy Biscuit Pocket Mugs
Its an age old problem that has had people at home and office workers confused for hundreds of years. How can you carry your mug, paper or phone and pick up a biscuit or cookie at the same time?!? Well you only have 2 hands so why not get one of these genius inventions…
Top 10 Rather Handy Biscuit Pocket Mugs
..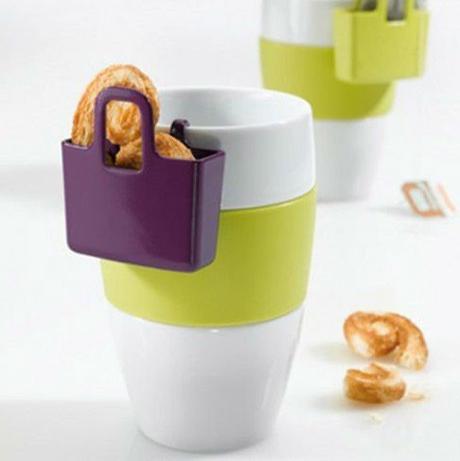 Biscuit Pocket Mug
10 – Detachable Dunkers
This porcelain cup with detachable biscuit pocket is what someone should have invented a long time ago. Or maybe these have existed for ages, but only now become cool.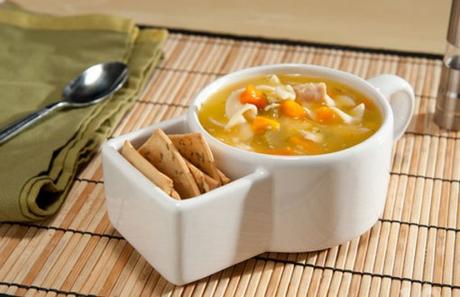 Soup & Cracker Mug
9 – Soup Simple
While this is being sold as a soup and cracker bowl, I think people need to take a 2nd look at it and wonder just how much coffer and more importantly biscuits you could get in this mug!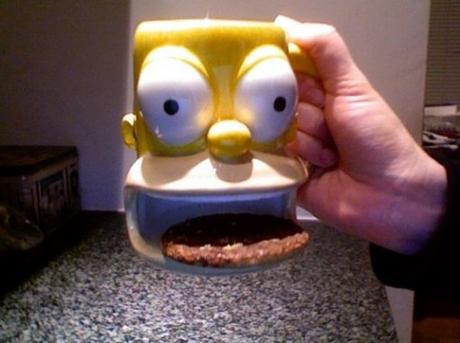 Homer Simpson Dunk Mug
8 – Hold it Homie
The person holding this cool looking mug up is clearly not an expert biscuit pocket mug user. You can get loads of thin rich tea biscuits in there rather than a single chocolate hobnob!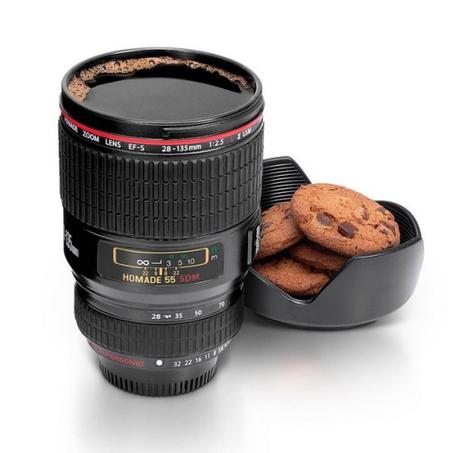 RED5 Camera Lens Mug
7 – Snap Break
While this amazing looking RED5 Camera Lens Mug does indeed come with a lid that can also be used as a biscuit holder or coaster it doesn't attach to the mug! Bit of a fail if you ask me, but still a biscuit pocket mug none the less.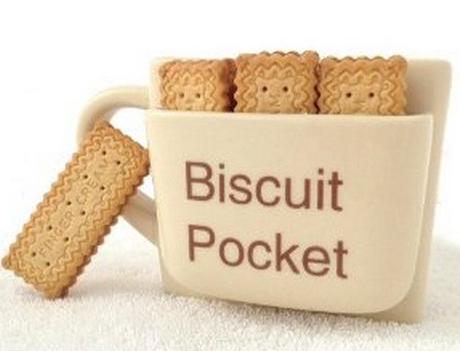 Biscuit Pocket Mug
6 – The Pocket Pourer
While I do like the mug I choice this one to show you not to go for a single chocolate digestive in your biscuit pocket when you could get up to 3 finger creams! It all about space management.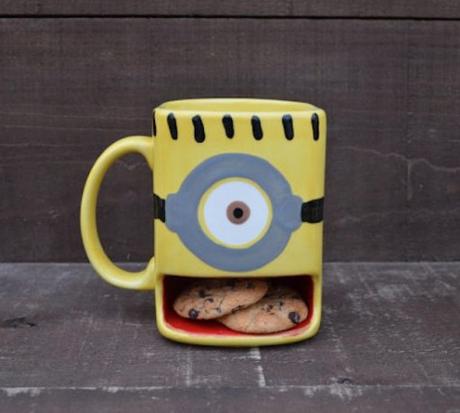 Minions Dunk Mug
5 – Despicable Dunkers
I thought my post "Top 10 Unusual Minions Gift Ideas" would have covered all the coolest and weirdest Minions gifts, but it seems not.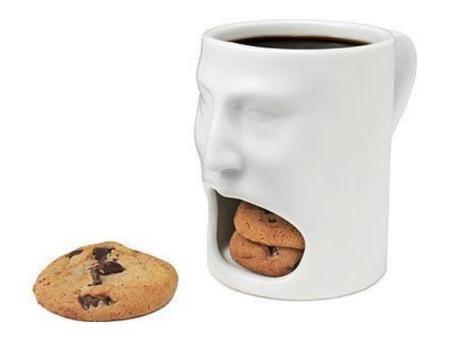 Biscuit Pocket Face Mug
4 – Face Full
Be it coffee and doughnuts or tea and Biscotti's the face on that hungry mouth mug often sums up how ready you are when it comes to a tea break.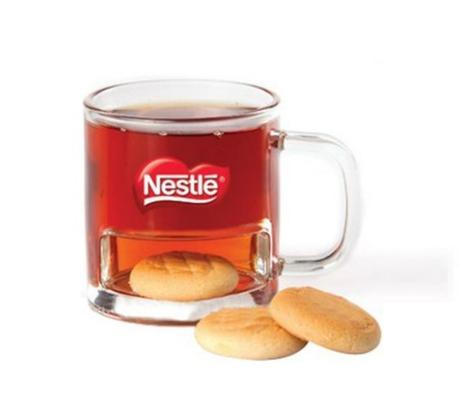 Nestlé Glass Biscuit Pocket Mug
3 – The Nestlé Snack Nest
This is probably one of the best looking biscuit pocket mugs I have managed to find. But sadly it looks as if there is not much room in the pocket bit under the mug.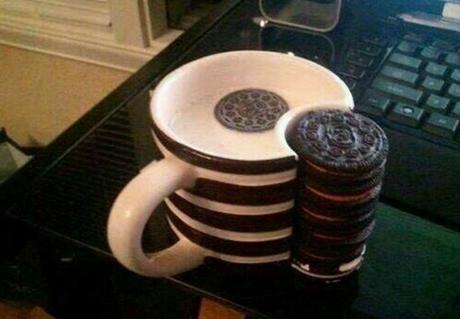 Oreo Stack Mug
2 – Stackers For Slackers
If most these other pocket mugs don't have enough space to satisfy your appetite, why not get a mug with room for a stack of Oreos in the side of it! Seriously, I need this mug now!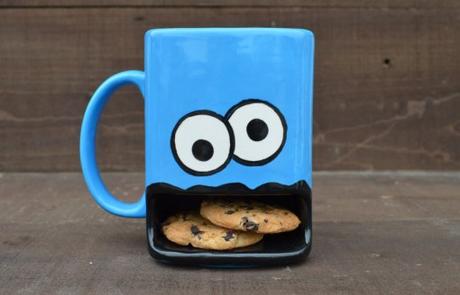 Cookie Monster Dunk Mug
1 –COOKIE!!!
This is probably the only cookie monster that will hold your cookies in his moth without eating them. With room for 2 and a nice cuppa it is the perfect office mug.