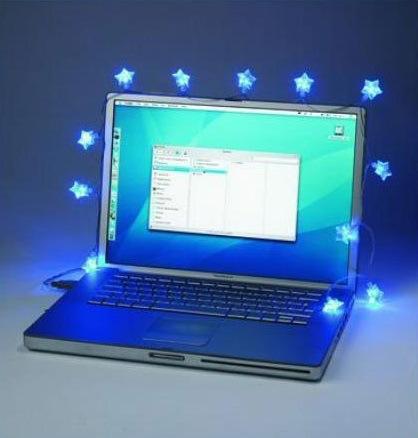 Top 10 Novelty Festive USB Devices
For most of us December still means work for the most part, with a bonus weekend. So why not brighten up your office or cubical with one of these Christmas themed USB devices. Just plug them into the USB port of the PC and feel instantly festive! Well maybe not, but they might make you and others around you smile…
Top 10 Novelty Festive USB Devices
..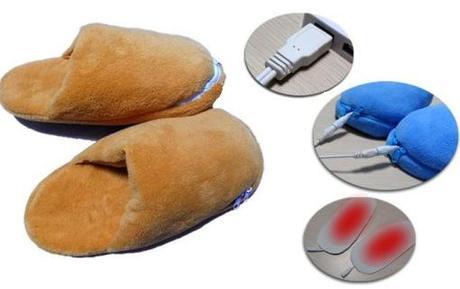 USB heating slippers
10 – Cosy Toes
Nothing says Christmas gift other than a pair of slippers. But why not go high-tech with these slippers that plug into the USB port and keep your feet warm! Not so good for the office, but festive none the less.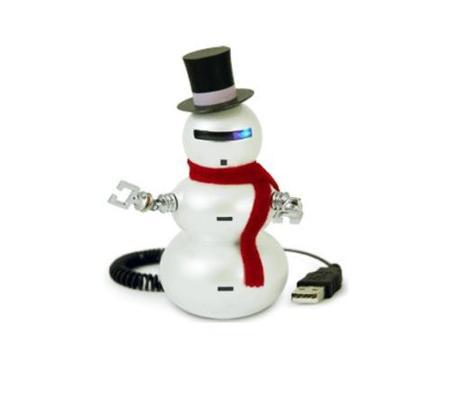 USB Snowman
9 – No Olaf
I am not entirely sure why the snowman's head has a Cylon style light set up going on, but it makes for a little light-show in an otherwise rather boring USB device. But it is Christmas and every top 10 gadget list this time of year has to have at least one snowman in it. It's the law!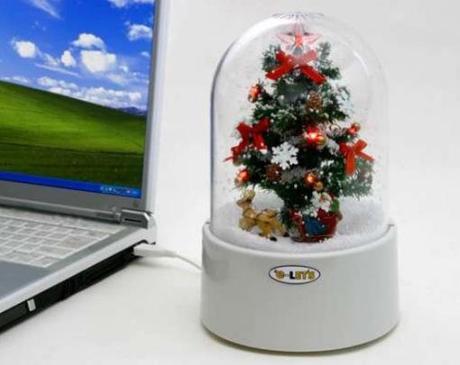 USB Christmas Tree Globe
8 – Desktop Wonderland
Lets face it, with global warming hitting us it is going to be a very rare thing indeed to have a snow-covered Christmas, so why not make your own Winter Wonderland scene on your desk! Just plug it in and watch the snow fall off the Christmas tree.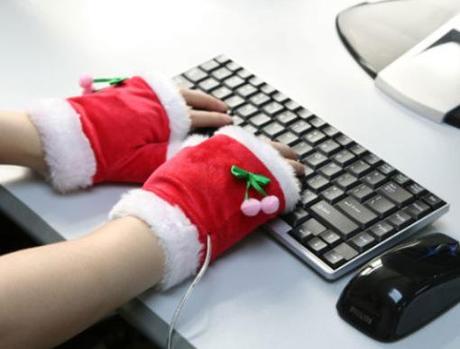 USB Christmas Heating Gloves
7 – Hot Hands
If you are working hard over this Christmas period why not keep those hand warm by working harder and faster! But if that fails just get a set of these USB hand warmers and keep them warm that way instead.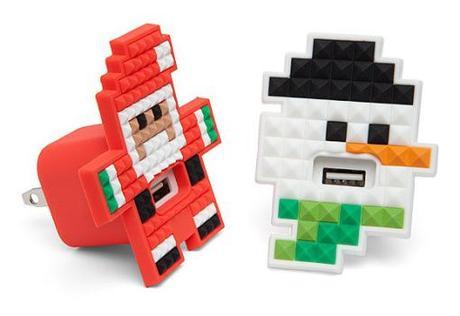 Holiday Plug Hugger
6 – Festive Huggers
This is the only USB device in this list that is the USB device its-self. It plugs into the wall and allows you to hang the phone onto the top of its self meaning it is a plug, that becomes a USB charger.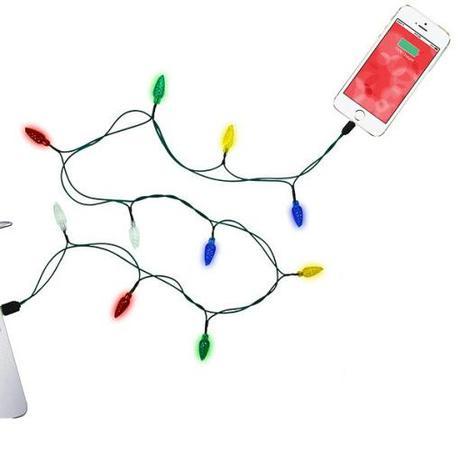 iPhone Merry Charger
5 – Charge Lights
There are a lot of us who use the USB ports to charge our phones. So why not get some string lights that also do the same job turning an otherwise boring chore into a festive showcase! It makes me wonder if it would charge any slower given that it has to power the lights as well.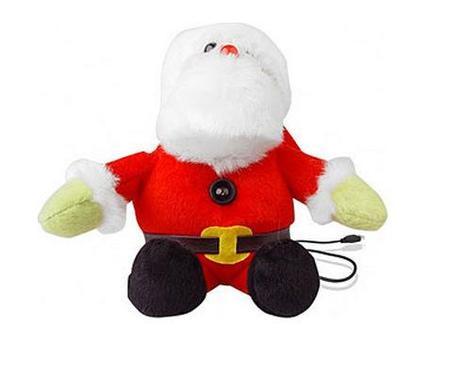 Santa USB Webcam
4 – Secret Cam Santa
Are you on a personal mission to discover who your secret Santa is? Why not spy on people using this Santa webcam. Just plug it in and it will record what is going on behind your back. Just beware that it might capture people kissing under the mistletoe that you really didn't want to capture.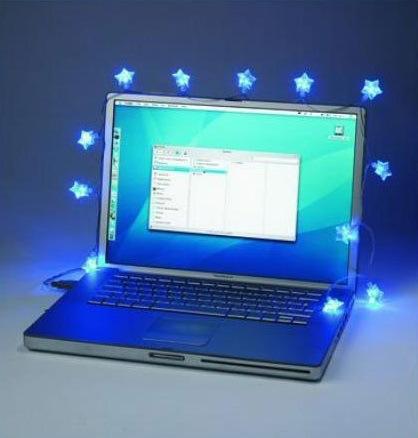 USB Fairy Lights
3 – Work Light
If you have a static PC or Laptop this set of string lights is sure to make that otherwise boring piece of work equipment look amazing. And if there was a power cut you would be the first person people turn to!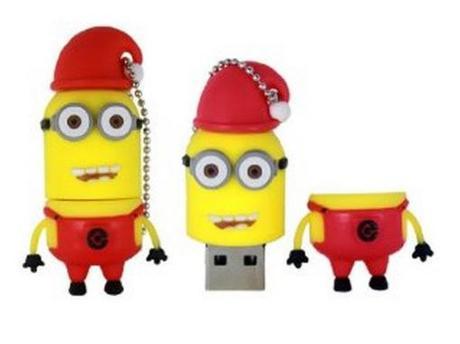 Despicable Me Minion Santa Christmas 8GB USB Flash Drive
2 – Memory Minions
While a USB flash-drive is not the most impressive of the lot it was one that made me smile. If you are the type of person who carries files around on these devices this is sure to go down a storm this Christmas period.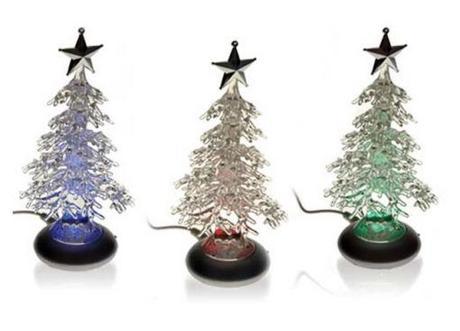 USB Christmas Tree
1 – Christmas Tree
There are loads of variations and styles of USB Christmas trees to choose from, but this plastic glass effect one is one of my favourites. Sat on a desk this is sure to lift your Christmas spirit even in the most depressing of jobs.