Your search for the hottest American fitness models ends here. Follow this list of the Top 10 Hottest American Fitness Models in 2022.
Staying fit and looking hot is the new trend in the world. When it comes to fitness, American trainers started this trend and inspired others to stay fit. There are some hot American fitness models who truly inspire girls and women to be fit and stay strong. The following shortlisted female fitness models of the United States are such perfect examples of it. Let's run down the list and tell us your favorite hottest US fitness model name in the comment section.
Top 10 Hottest American Fitness Models in 2022
Katya Elise Henry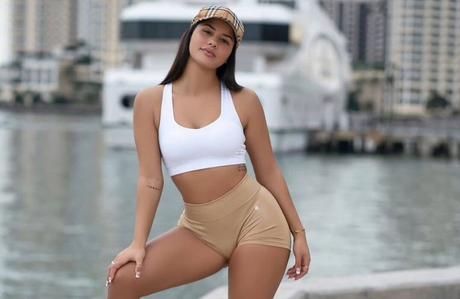 Stunning beauty, Katya Elise Henry is an American fitness model, social media influencer, and entrepreneur. She was born on 14th June 1994 in Minnesota, United States. She has been passionate about fitness since a young age and maintained a hot body shape.
As per reports, Katya is not pleased with her childhood school memories. However, this hot stylish model initiated as a cheerleader, and her passion for fitness is ruling Instagram with 7.9m followers. Being a celebrity on Instagram, she rules over millions of hearts. People around the globe adore her mesmerizing beauty when she flaunts her beautiful pictures on social media. Talking about her personal life, Tyler Herro and Katya are partners. The fitness freak is a mother of two.
See also– Top 10 Hottest Indian Fitness Models in 2022
Cass Martin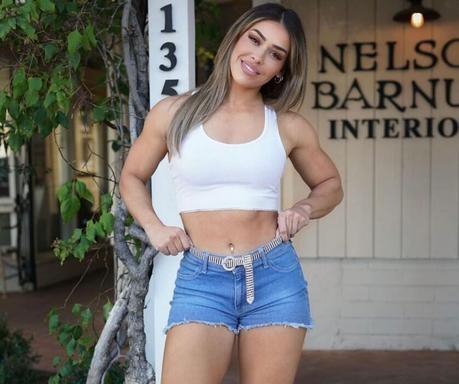 The stylish and dynamic figured beauty Cass Martin is famous for her fitness worldwide. Cass Martin is an American by birth and is a fitness model, bodybuilder, and social media influencer. She has pursued graduation and keeps her personal life under wraps. But as per sources, she got married to Hunter.
This American fitness model prefers to stay healthy, consume a proper diet (healthy), and avoid street food frequently. According to sources, Jamie Eason is her inspiration, her reason for being a fitness freak. People go mad over her stunning posts on social media. The enchanting beauty holds over 2.1m followers on Instagram.
Karina Elle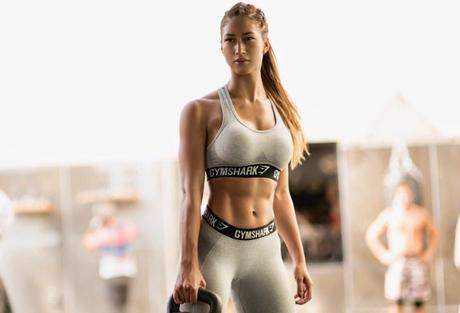 Karina Elle is another one of the hottest American fitness models famous worldwide for her stunning looks and beauty. This seductive fitness model is a multi-talented artist, besides; modeling, she is a gym instructor and social media celebrity. She started her modeling career at 16 as a photographer snapped her in a public place. The bold charmer participated in bikini competitions and won many.
Karina Elle is one of the top fitness beauties around the globe. Her Insta account reveals her fitness and beauty secrets. She did brand endorsement for various brands, including Hers, Self, etc. The hack squats and deadlifts expert owns her brand Gym Bae.
See also– Top 10 Most Successful Female Bodybuilders in the World
Paige Hathaway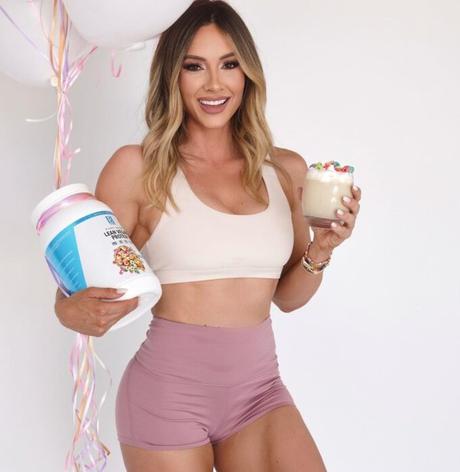 Paige Hathway is one of the hot American fitness models besides being an entrepreneur and social media celebrity. She believes in maintaining consistency in workouts to stay fit.  The trainer shows off her toned body on her social media handles and inspires many to stay fit and healthy. Paige lived with her grandparents in childhood and gained an interest; in fitness from a young age. After which, her physic turned; into masculine as per sources, which Hathway took up for a bikini competition and won. As per reports, she dated Dickerson Ross. And in 2017, she dated Casper Smart.
Daisy Keech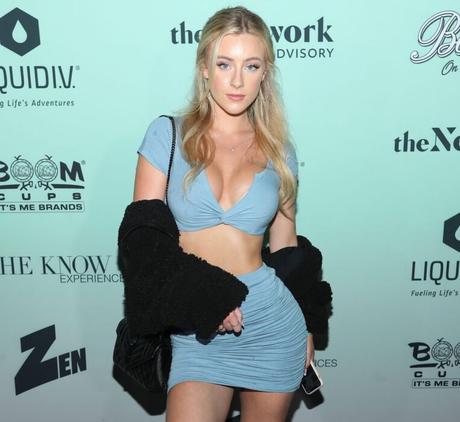 The hot American model Daisy Keech is famous for her looks and sense of style. Besides being a model, the toned body diva Daisy is a YouTuber, socialite, and fitness trainer. This hot American fitness model went to the University of California for higher education but dropped the idea because she wanted to focus on her career. She gained immense popularity through her YouTube channel; she rules social media handles with glamour. She became famous in just a few years and inspires many to stay hot and fit.
People are mad over her looks even though she holds millions of followers on Instagram since she reveals exclusive fitness secrets and stories. Daisy snaps her beautiful, bold looks in highly expensive, elegant attires.
Vanessa Serros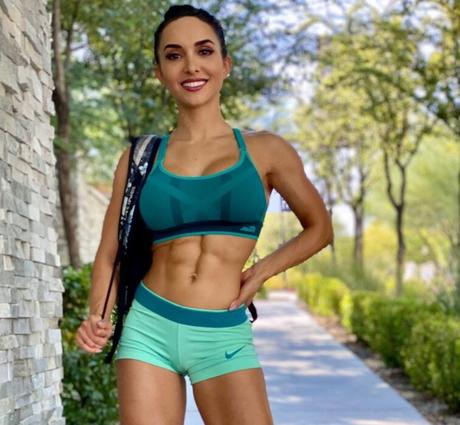 While discussing some hottest American fitness models, we can't ignore Vanessa Serros. This fitness diva, social media influencer, and bodybuilder belong to the U.S. This American beauty gained popularity after she shared her beautiful and enchanting photos on social media, including Instagram. She shares her beauty secrets, lifestyle, and fitness on the internet.
Vanessa Serros, gained interest in fitness in her early teenage, and later, her passion turned into a profession. She is very much concerned about her fitness and diet. As per sources, she prefers to consume Almond milk, protein powder, and coffee in her morning diet, followed by healthy meals.
Katelyn Runck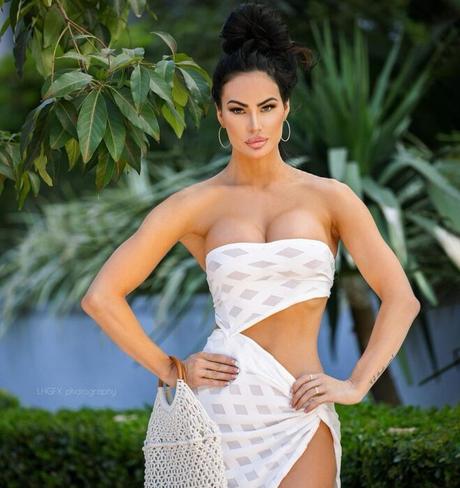 Katelyn is another stunning fitness model from America in 2022. She is famous for her perfect figure. She is a specialist and technician in laser treatment who runs a clinic for the same. The beautiful model invests her time; in educating newcomers to the fashion world. The model walks the shoot for numerous brands.
In 2018, she joined Instagram, the hot spot where she gained the limelight and engaged the audience towards fitness and her beauty. She allures around 2.6m on social media. The model always looks forward to the opportunity that knocks on her door. She prefers healthy food and states healthy food keeps her fresh.
Sommer Ray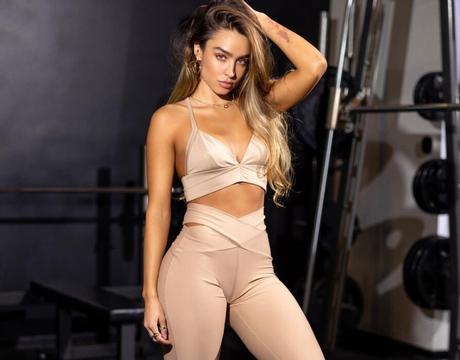 The 3rd place for the hottest American fitness models goes to Sommer Ray. She was born on 15 September 1996 in Colorado, United States. Her interests include traveling and horse riding, besides; spending time with her family and going to the gym. The hard-working professional graduated from the U.S. Besides fitness, she holds an interest in singing, dancing, and studying. This hot fitness model of America is widely famed for her looks and attractive body shape. The vine star shares sensuous snaps online that attract the audience worldwide. She looks beautiful in her mesmerizing hazel color natural lens. The hot bold beauty of America stole millions of hearts after joining Instagram. Also, the darling beauty appeared on the show Wild N Out, Kings Bachelor's Pad.
Jen Selter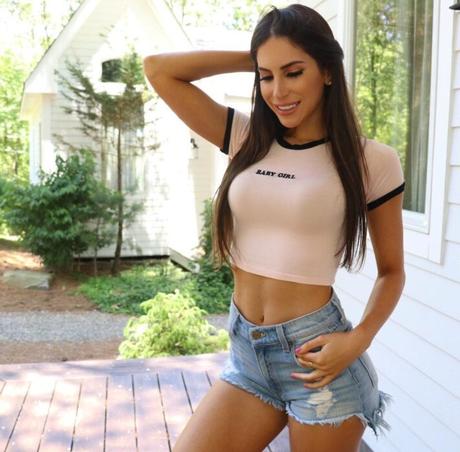 American model Jen Selter gets the 2nd spot in this list of the top 10 hottest American fitness models in 2022. She was born and brought up in the U.S. For Selter, it's as her passion turned into her profession.
The fitness queen of America, Jen took a step toward going fit at a very young age. Now she is globally known as a fitness sport female model. She took up Instagram, sharing pictures alluring her audience over the mesmerizing photos that brought her immense popularity.
Jen is a famous model who endorses various brands, such as Nike, Lululemon, and New Balance, including her own brands. The Instagram sensation Jen holds over 12.8m followers on Instagram and 33 m on LinkedIn. Also, she has a huge fan following of millions on social media.
Ana Cherry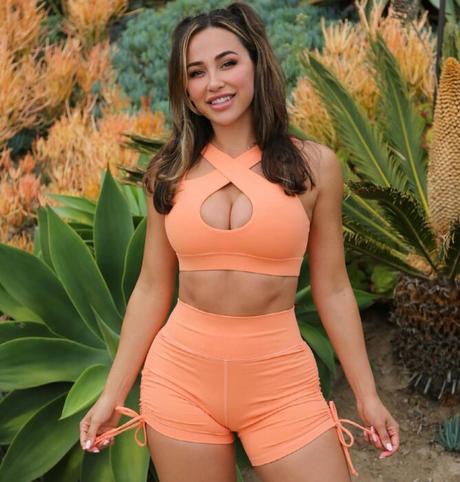 Ana Cheri is the hottest American Fitness Model as of now 2022. This American fitness model is also a motivational speaker for positivity and entrepreneurship. The beautiful fitness freak also owns a gym. Cheri is famous on social media for flaunting her looks and beauty. She holds 12m followers on Instagram besides other social media accounts. In 2015, Ana's appearance in the magazine Playmate opened the doors of opportunities for the stunning artist besides fame. Received the chance to promote various products alongside the opportunity to be the face of Sherdz Supplements forever. As per sources, The multi-talented lady shares her hands in the clothing line by the name Want my look.
&version;
The post Top 10 Hottest American Fitness Models in 2022 first appeared on Top 10 List of Best Product & Services of Each Category.