What should I get my girlfriend for Christmas? This is a question many dudes involved in a steady relationship are asking themselves. Nature didn't really intend for us to be good at choosing gifts, and this seasonal frenzy of gift buying and gift exchanging are often a tiresome and overwhelming time for guys. In an effort to get it right, we end up overdoing it and crossing into cheesy territory, or looking like an idiot for not trying enough. Fear not, these 10 gift ideas for your girlfriend will save you. Browse through and think of what she might like, there's something for everyone here.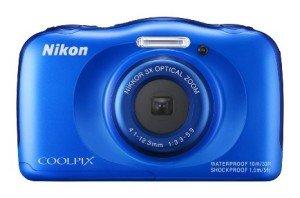 Choose one in a pretty, vivid color to match her usual style, since women tend to accessorize everything to everything. The waterproof Nikon Coolpix S33 is a smart choice, and only $96 on Amazon. Then, you get to experiment with the settings together and learn more about amateur photography, so it really is a nice gift for the longer run as well.
2. A bottle of perfume which is trending right now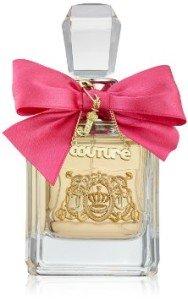 Choose something there's currently a hype about, so she will get a chance to try on something new. A nice choice is Juicy Couture by Viva la Juicy, one of this year's best sellers. A bottle is only $42 now on Amazon (due to end of the year sales).
3. Her favorite TV show on DVDs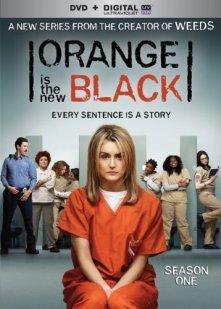 Help her stock up on all the episodes of something she likes. Do it even if it means you will occasionally have to watch them along too, it's one of the best gift ideas you could have. Check out his hot Netflix original series: Orange is the New Black.
4. An album with a story (HONY)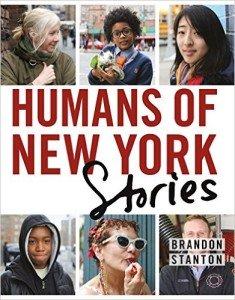 If she's a fan of books or art albums in particular, she will definitely enjoy a new addition to her collection. The popular Humans of New York series of photos is among the best choices to make. You can find it on Amazon in both paperback and Kindle editions.
5. A pretty necklace with Swarovski crystals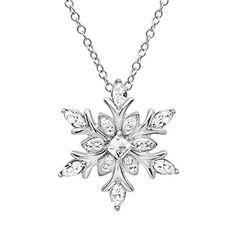 Sure, this is already dwelling dangerously into cheesy territory, but the point is that she'll like it. As long as you choose something classy and cute like this snowflake pendant (and stay away from hearts and so on), it will all be fine. This snowflake necklace with Swarovski crystals is available on Amazon for just $69.99 around this time.
6. An ugly Christmas sweater with a sassy twist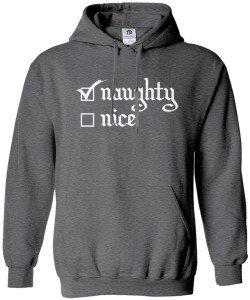 Ugly Christmas sweaters are now tradition, but surprise her with a bit of sass inscribed on it and it will make of one the best gift ideas you ever had. You can even go to something more original and skip the sweater altogether. Check out this naughty hoodie on Amazon, for example.
7. Arrangements for an unusual experience
Plan an unique date for the two of you even if it won't necessarily be a gift per se. This can be a tutorial in a craft, or an extreme sports experience (if you're both the adventurous type) or a date in a restaurant with a panoramic view of the city. Experiences instead of actual objects are one of the best gift ideas for your girlfriend, and a way to make a lasting impact.
8. A gourmet food gift with various ingredients and samples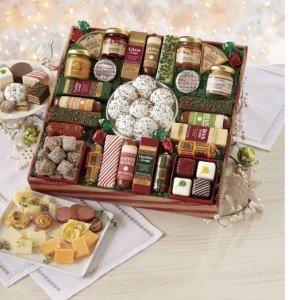 If your girlfriend enjoys experimenting with tastes and trying out new foods, then she will definitely enjoy one of these gift ideas. Look in the variety of gourmet gifts already selected and packed nicely. A good example is this food gift from The Swiss Colony, with a little bit of everything in it.
9. An assortment of teas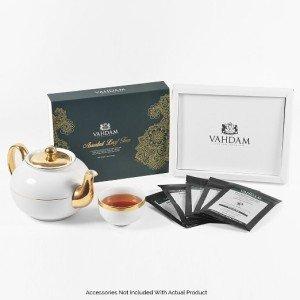 Every other girl nowadays is probably a fan of exotic teas, which makes an assorted tea box one of the best gift ideas for girlfriends everywhere. Take a look at this tea gift box on Amazon and see how simple you can make it for her to sample the world one cup at a time.
10. A ticket to a show or concert you know for a fact that she likes
It doesn't matter if it's a ticket for her alone or for her and a friend, to something you don't like that much yourself. It will simply show that while you may not share her tastes entirely, you listen to what she tells you about.
Image sources: Amazon.com.
Comments
comments