Food delivery websites are getting increasing popular in today's market. This is mainly owing to the growing number of people who depend on fast food. The industry is catching up big time.
As a result, several food delivery websites and apps have come into being. However, we cannot trust all of these. Only few among these deliver quality food within the set timeline.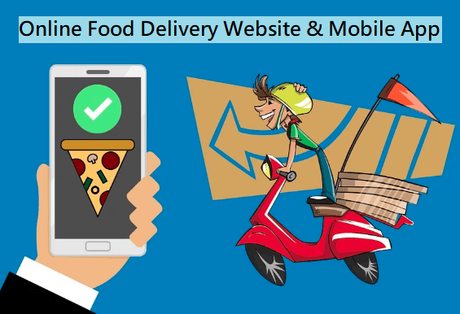 We bring to you the top 10 food delivery websites in India. So, read on.
This is undoubtedly the top food delivery website in our country. Zomato app came into being in the year 2008. Deepinder Goyal and Pankaj Chaddah, the names behind this successful app, came up with the idea to bridge the gap between the customers and restaurants.
The app provides information about various restaurants around the country. It also offers reviews about the restaurants. Further, it allows users to order food. Zomato also allows table reservations online.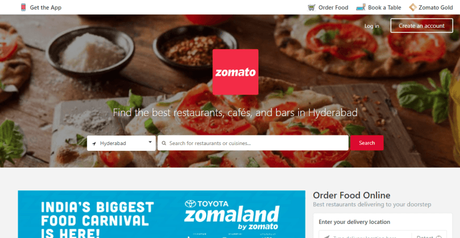 The app became so successful that it was launched in several other countries thereafter. It operates in more than 20 countries around the world. The food website has tied up with big and as well as small restaurants. It serves food for people belonging to different segments
Swiggy came into being in 2014. It was started by Nandan Reddy, Rahul Gemini and Harsha Majety. Bundl Technologies Private Limited operates it. Initially, it began delivering food in Bangalore. The success of this food website encouraged its owners to expand the business.
Thereafter, they started operating in in many other cities in the country. They are now operating in around 25 cities in India. The food delivery app has tied up with thousands of restaurants around the country. Within a short span of time, it has become quite popular. Swiggy gives a tough competition to Zomato.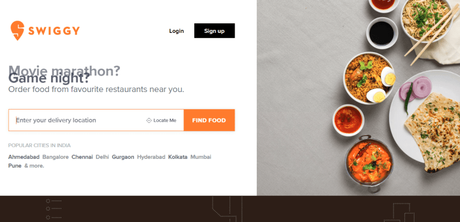 Swiggy also provides detailed reviews about various restaurants on its list. It offers the option to track the delivery guy. There is also a feature where you can order single serve meals for as low as INR 50. This feature is Swiggy pop.
Quick service as well as innovative features have made Swiggy a top rated food delivery website.
Uber Eats is yet another excellent food delivery website. It operates in several cities in India. The food delivery app is also active in several other parts of the world. It is a subsidiary of the popular cab service, Uber. The headquarters of this food delivery service is in San Francisco, California.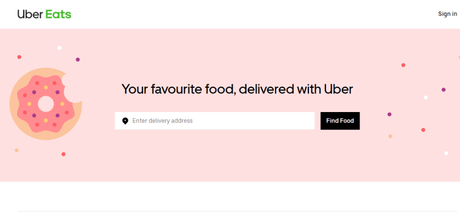 The website has tied up with several big and small restaurants in India. It allows you to sort through different restaurants on the basis of your preference for restaurant as well as budget. Moreover, it allows the option of cash on delivery. It offers quick service through its team of professionals.
Foodpanda is yet another reliable food delivery website. It has its headquarters in Berlin. The company entered the Indian market in the year 2013. It has collaboration with numerous restaurants in our country.
Foodpanda delivers food in various big and small cities and towns across the country. You can order food early morning as well as late at night through this website.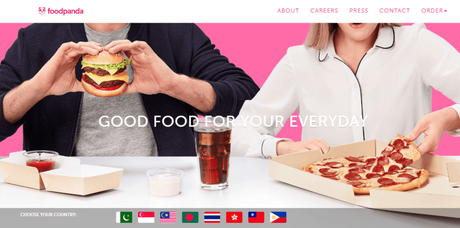 The website has become popular among Indians because of its quick service and attractive deals. Moreover, it has great features such as cash on delivery and tracking the delivery person.
Gone are the days when there were limited food options while travelling by train. This food delivery website has exclusively been designed to offer food to passengers travelling across India in trains.
You just have to provide details like your PNR number, seat number as well as the station on which the food is to be delivered. The company came into being in September 2012. Pushpendra Singh is the man behind this innovative idea.
Travelkhana gives the option to choose from several cuisines. This includes Indian, Chinese, Continental, South Indian and more. Now you are no longer limited to a few options as you travel by train. This travel delivery food delivery website is particularly popular among frequent travelers as well as those who go on long journeys via trains.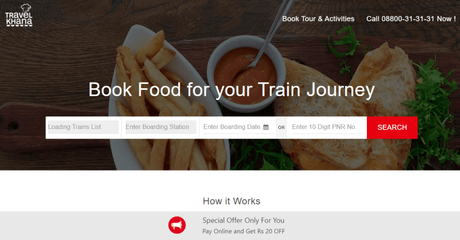 Travelkhana has teamed up with several restaurants around the country. The app quickly delivers food on more than 250 stations. It caters to more than 4000 trains. It has several unique features such as cash on delivery.
Faasos app came into being in 2011. The food delivery website was brought into existence by the joint efforts of Jaydeep Barman and Kallol Banerjee. It has its headquarters in Pune. It has become one of the most popular food delivery websites in Pune.
In addition to the city, Faasos offers food delivery in certain other Indian cities too. It is gradually expanding. Faasos delivers hot and delicious food at your doorstep at any hour of the day and even at late night.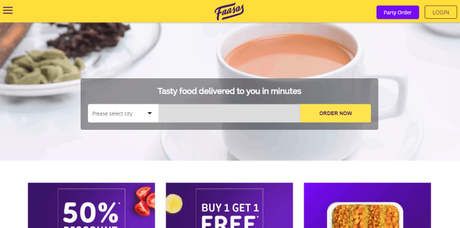 It is popular because of its transparent dealings and quick service. Moreover, it offers attractive discount offers. It also has special schemes for its regular users.
Box 8 came into being in the year 2014. The masterminds behind this business venture are Amit Raj and Anshul Gupta. It offers services in four Indian cities. These include Bangalore, Gurugram, Mumbai and Pune. The food delivery website is getting a good response.
Box 8 takes care of every aspect of this business. It has professionals who take care of sourcing the food ingredients, preparing delicious food, packing it appropriately as well as delivering it to your place.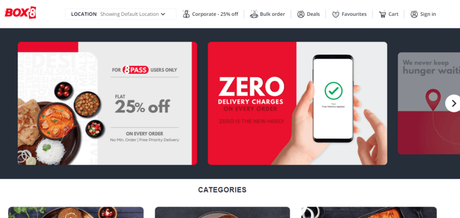 It offers a wide variety of food. Whether you like Indian, Chinese, South Indian or Italian, you will get it all at Box 8. The food delivery website delivers food until late at night. Besides, it offers attractive deals so you can get the list of food at a cost effective rate.
Fresh menu came into being in the year 2014. It operates only in few Indian cities. The app has a team of professionals who prepare delicious food and deliver it to your doorstep.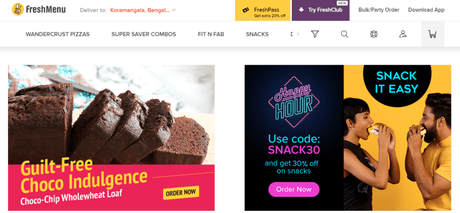 The website is easy to navigate and so is ordering food from this from Fresh Menu. The best part of this website is that they keep adding new food items to their menu. So, you never get bored.
Just Eat provides fast food delivery in nine Indian cities. It has tie up with many restaurants in these cities. Ordering food is quite easy from this website. The website is very user friendly. It gives you the option to search your choice of food. It has many categories. You can search for food by the name of cuisine, location as well as restaurant.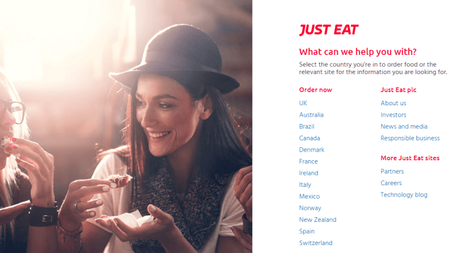 TastyKhana came into being in 2007. Sheldon D'souza and Sachin Bhardwaj are the founders of this food delivery website. The website has tie up with more than 7000 restaurants and food chains around India. It offers food in several parts of the country.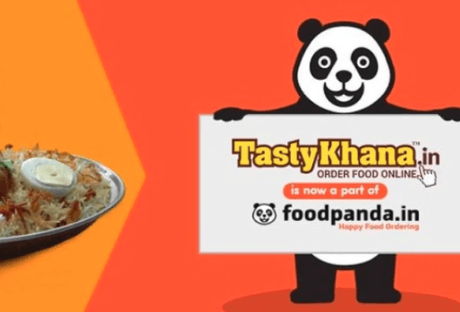 Quick service as well as innovative features have made Tastykhana a top rated food delivery website.
You may also like.