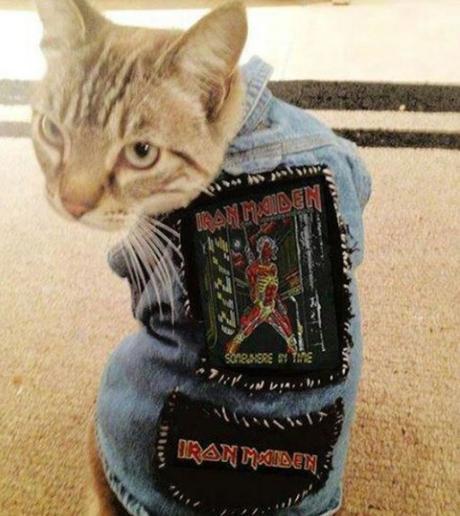 Top 10 Fashionable Cats Wearing Denim
Having a wardrobe sort out, I discovered my old 80's denim jacket! Sure it didn't fit, in fact, it looked like child's clothing on me, but that denim feel made me nostalgic for all the memories I had while I worn it. It seems cats feel very much the same way…
Top 10 Fashionable Cats Wearing Denim
..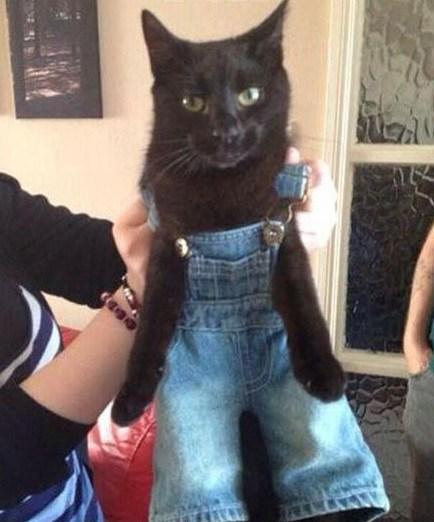 Cat Wearing Denim Overalls
10 – Come On Eileen
This cat was a banjo player in Dexys Midnight Runners for years, but nowadays he still likes to wear his denim now and again.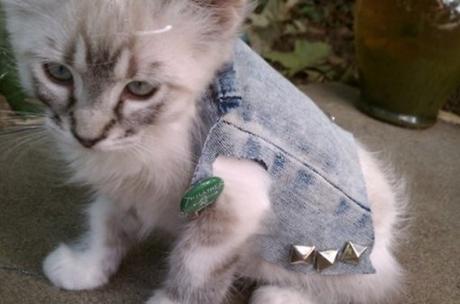 Cat Wearing Denim Jacket
9 – The Trendy Puss
This cat is going full punk 80's and even has the studs! I think I just missed those punk years thanks to being far too busy playing Super Mario.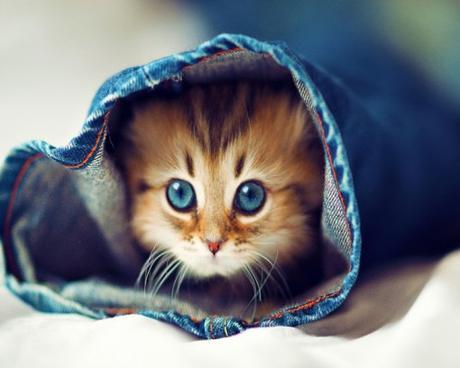 Cat in a Denim Trouser Leg
8 – Tube Trendsetting
This cute looking kitty seems to have got the wrong size jeans. It is always best to go one bigger, but not enough so you end up with bell bottoms.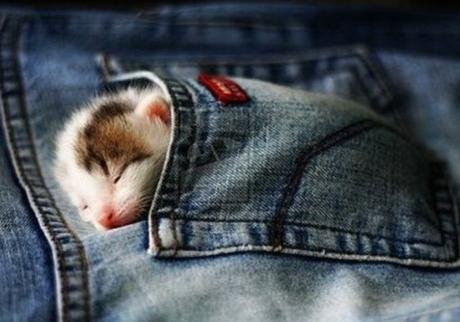 Cat in a Denim Pocket
7 – Newfangled Blankets
It seems you can turn a pair of jeans into just about anything. But I would imagine a blanket made from denim might not be the most comfortable.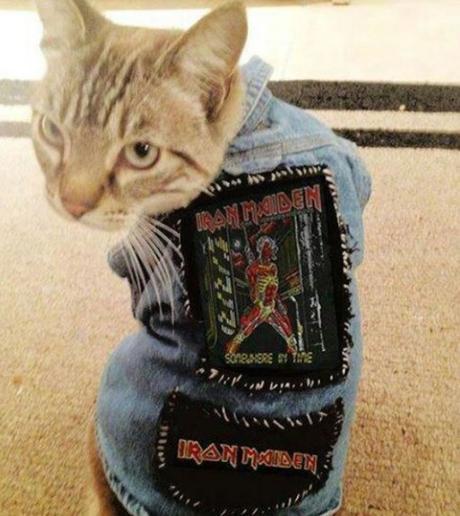 Cat Wearing Denim Jacket
6 – Contemporary Killed The Cat
Full marks to this kitty how is a massive Iron Maiden fan. Let's be honest they both sounds really familiar when they sing!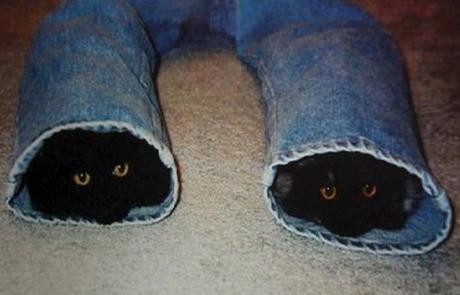 Cats in Denim Trouser Legs
5 – Furry Legs
You get 2 cats for the price of one when you tell them they can play around inside an old pair of jeans. I have to say these cats are rather creepy.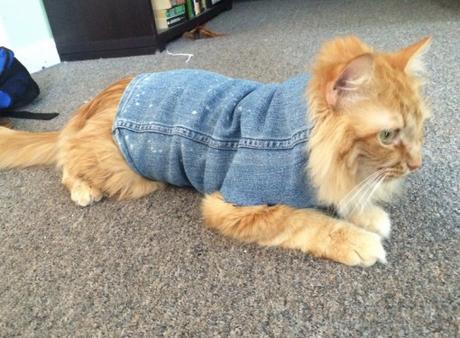 Cat Wearing Denim Jacket
4 – recycled Fashion
Looking for something to turn an old pair of jeans into? Well look no further, you could make your cat this cool denim jacket with just one-half of a leg!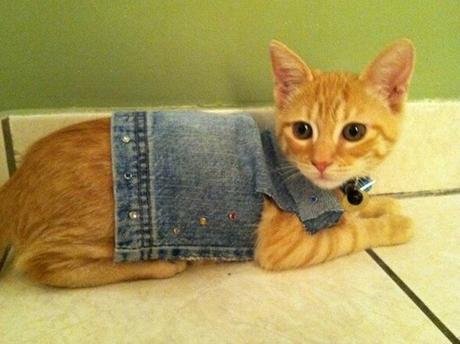 Cat Wearing Denim Jacket
3 – In Season Kitty
This photo even looks like it was taken the 80's! Well, maybe it was because back then people wouldn;t have uploaded cat pictures to a non-existent internet!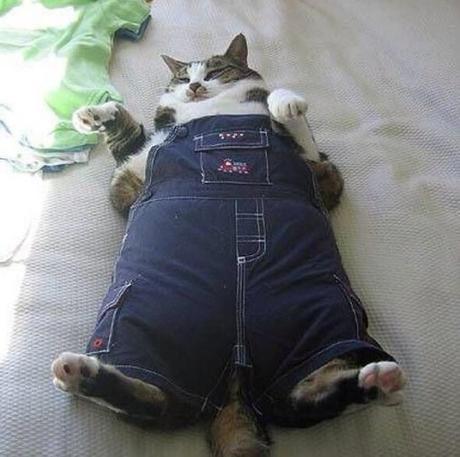 Cat Wearing Denim Overalls
2 – Big Bubba
This kitty has eaten a few too many nibbles, it's a good job those denim jeans are loose fitting otherwise he would be naked!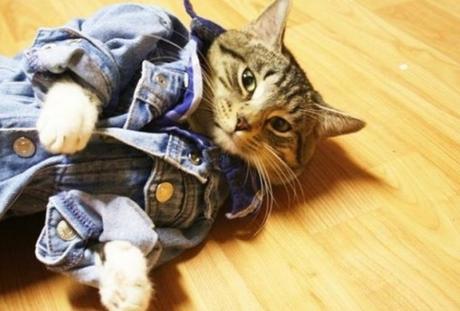 Cat Wearing Denim Jacket
1 – Swanky Steve
Today I placed my old denim jacket into the charity shop, but it seems this cat went straight in after me and brought it! It even looks like the same size! I knew I should have kept it.