The past couple of years has seen some pretty drastic changes in the video game market. Between the rise of the online marketplace and the economic crash many game developers fit into one of two categories – big name monopoly or indie home programmers. In this environment more than a couple of great development groups being forced to shut their doors. These are the ones we miss the most, in no particular order.
#10 – Factor 5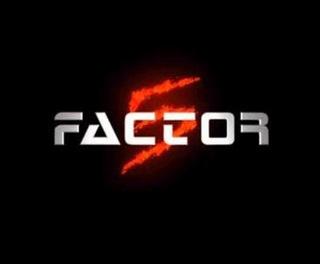 This company, originally begun in Germany, was brought over to the US by their business partner Lucasarts. Once their they turned out a massive number of awesome 8- and 16-bit titles. Among them are R-Type, Turrican, Turrican 2, BC Kid and the Gameboy editions of Contra and Animaniacs. Their level of quality continued into the next generation with the popular Star Wars arcade shooter Rogue Squadron, which developed into a franchise.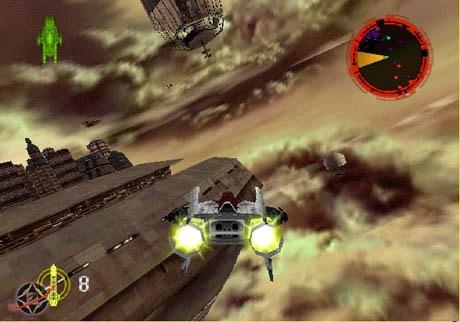 Rogue Squadron 64
Factor 5 made an early play for the Playstation 3 market with Lair, an ambitious dragon riding adventure. Marketing for the game attracted much hype with the developers reputation and early footage of the game grabbing the publics interest. Reliance on the in build motion controls lead to Lair being poorly received and considered an early stumbling block for the new console. When their funding body, Brash Entertainment, went under the next year Factor 5 followed soon after, leaving an unfinished Superman game on the scrapheap.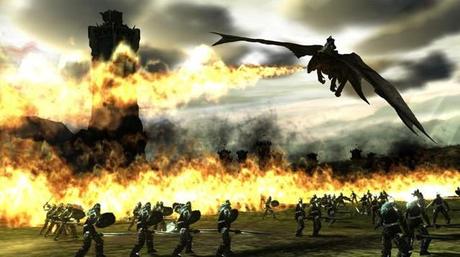 Lair
#9 – Black isle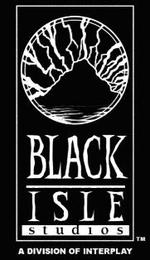 Even if you're not familiar with the company you may be familiar with their flagship franchise: Fallout. The original Fallout was released by Interplay, and the team who worked on it broke off and started Black Isle, making Fallout 2 their debut game. This was followed up with Planescape: Torment and the popular Icewind Dale trilogy. Their final project before closure was the second entry in the Baldur's Gate series.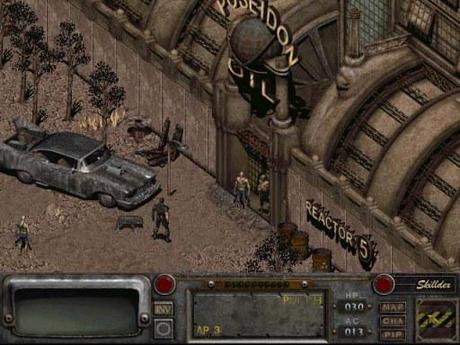 Fallout 2
Financial difficulties forced the studio to close their doors in the early 2000s, leaving a number of games cancelled. These included sequels to Fallout, Baldur's Gate, Icewind Dale, Stonekeep and an original title named Torn. Things are not all bad though – last year Black Isle announced their intentions to open their studios once more with the RPG Project V13.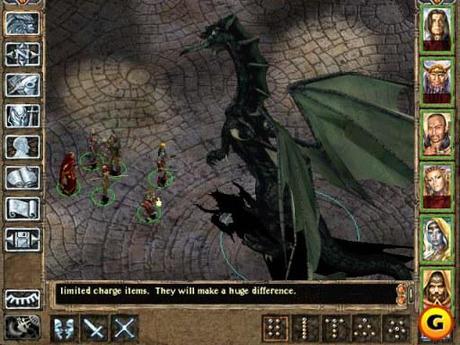 Baldurs Gate 2
#8 – Midway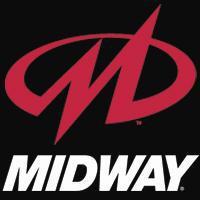 All long term gamers know the Midway logo on site, it's been a staple of the industry for decades. Midway got started in amusement technology way back in the 1950s and entered the video game market during the heyday of video arcades. They were responsible for the distribution of Space Invaders and Pac-Man (you may have heard of them). Early on in their run they combined with Bally to also produce pinball machines, including the best selling machine of all time: The Addams Family.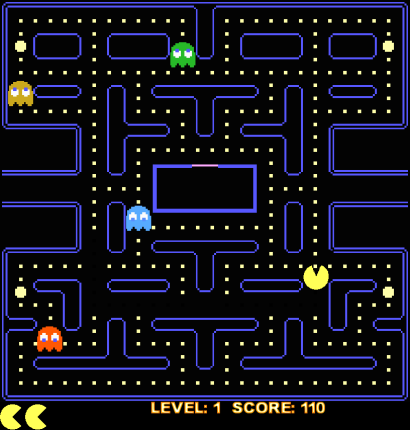 Pac-Man
Among the titles associated with Midway are Mortal Kombat, NBA Jam, Cruis'n USA, Galaga, Gauntlet, Killer Instinct, Joust, Tapper, SmashTV, Rampage, The Suffering, Lord of the Rings Online and Spy Hunter. After being an almost unstoppable force during the 80s and 90s many of their flagship franchises have lost steam in the current era. As of 2009 the company began liquidating stocks and selling of their branches.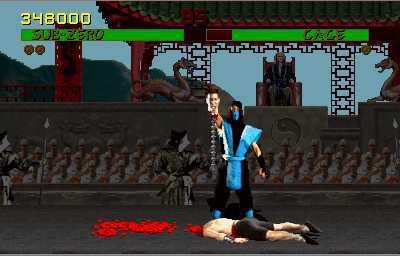 Mortal Kombat
#7 – Delphine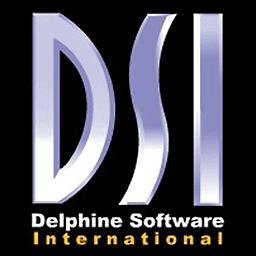 Delphine is a company better remembered for their ambition. Established in France in 1988 and influenced by Prince of Persia they made people sit up and take notice with Another World. The visually stunning game was known for it's unique design, innovative gameplay and previously unseen levels of animation. The same year they made their mark on the point and click adventure genre with the release of Cruise for a Corpse. Both games were immensely well received.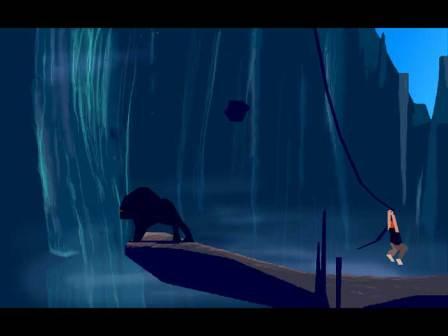 Another World
Sadly Delphine peaked early, and after the huge success of Another World follow up Flashback they failed to produce another hit. The direct sequel to to Flashback, named Fade to Black, sold well based on the revolutionary graphics but the poor gameplay left it gathering dust before long. Shaq-Fu, the fighting game featuring the basketball player Shaquille O'Neil, is widely considered to be one of the worst game ever made. Up until their bankruptcy in 2004 they focused on their Moto Racer franchise, with a played remake of Flashback for the DS never making it to shelves.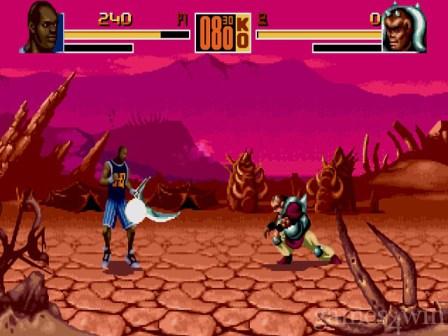 Shaq-Fu
#6 - Brøderbund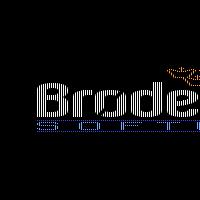 Founded by three siblings in 1980 this Oregon based company turned out a staggering number of smash hits. Most developers would be happy to rest on a franchise as epic as Prince of Persia but not Brøderbund. They are also behind the hugely successful Lode Runner series and Where in the World is Carmen Sandiego?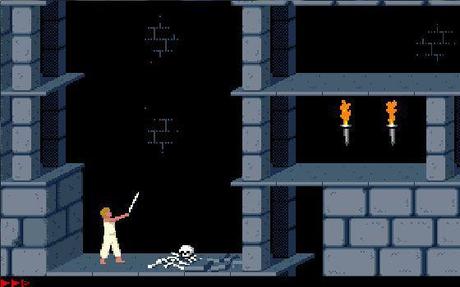 Prince of Persia
Brøderbund created scores of genre defining and industry shaping games. They lifted the bar for visual presentation in Myst, they broke barriers on the C64 with Karateka and build the legendary Star Wars arcade cabinet. They left their Across over a hundred titles in an industry that was finding it's feet. The business is now under ownership of Ubisoft and The Learning Company, where their resources are directed towards educational software.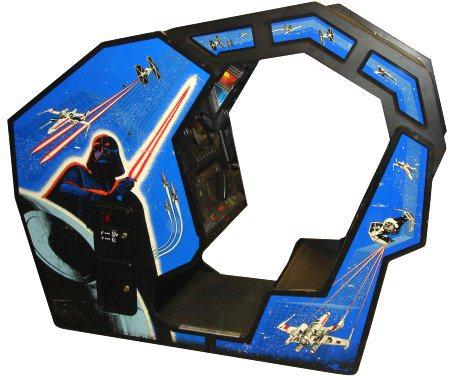 Star Wars Arcade Cabinet
#5 – Pandemic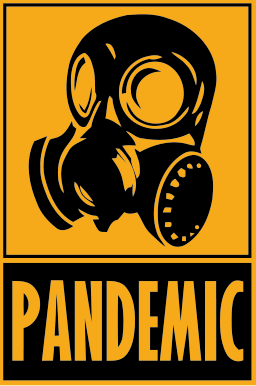 Pandemic was founded by two former employees of Activision, who gave their new company a boost by putting out sequels to Activision titles Dark Reign and Battlezone. With some minor successes linked to their entries into the Army Men and Star Wars: Clone Wars they broke new ground with Star Wars: Battlefront and Star Wars: Battlefront II, otherwise known as the last two genuinely great Star Wars games you played. From there they went on to build their own successful franchise with the B-Movie styled sandbox slice of funky Destroy All Humans!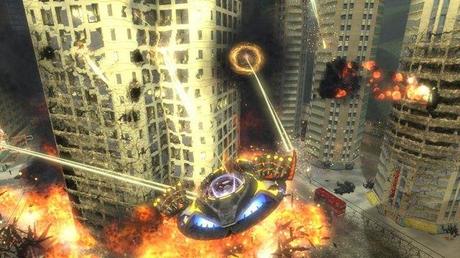 Destroy All Humans
With the  Mercenaries franchise further filling their coffers and an entry into the Lord of the Rings franchise in the form of Conquest things were looking pretty damn good for Pandemic. With a company acquisition by Electronic Arts and jobs being cut Pandemic suddenly found themselves on the shopping block. After The Saboteur received a lukewarm response EA shut the developers down, forcing Mercenaries 3, Star Wars: Battlefront III, racing game The Next Big Thing and an adaptation of The Dark Knight onto the scrap-pile.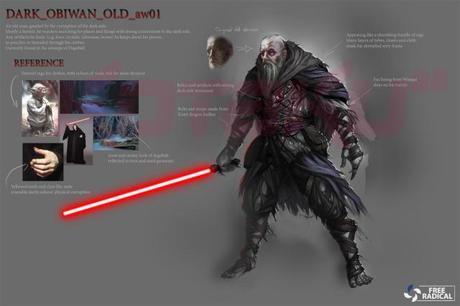 Character art from the unfinished Battlefront 3
#4 – Shiny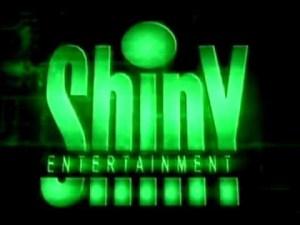 After working on license titles including The Terminator, Cool Spot, Jungle Book and Aladdin master platform programmer David Perry formed Shiny in 1993. He turned all his experience in bright, colourful and imaginative platformer games towards his own creation: Earthworm Jim. After that…wait do we need to keep going? EARTHWORM JIM!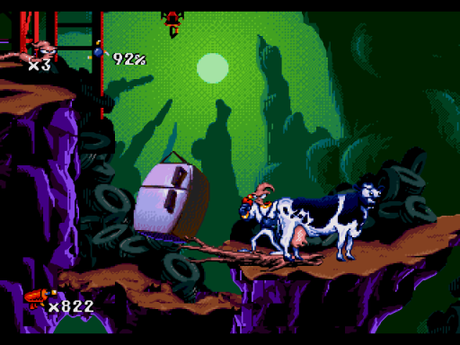 Earthworm Jim
Ok, fine. After Earthworm Jim and it's immediate sequel Shiny decided to try its hand at something new, leading to the darker but no less imaginative MDK, one of the most striking games of the generation. It was also the first game to feature a sniper scope that could be used to zoom in on enemies. They proved that 3D graphics and 2D platforming can go together in Wild 9. The highly unusual third person Messiah was next on the line-up, putting players in control a cherub who could possess other characters in the game world for puzzle solving and combat. The RPG classic Sacrifice really put shiny on the 3D graphics map by being the first game to utilise a video card for clipping and lighting instructions.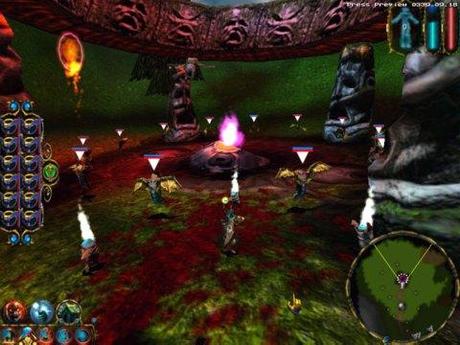 Sacrifice
Although these games were always cult favourites and technical marvels they never broke the bank. Eventually Shiny started to take on licensed contracts for Enter the Matrix and The Golden Compass, and the company was sold to Atari during the development of both.
#3 – Westwood

After opening their doors in the late 1980s this studio made their way with a series of original point 'n' click adventures and some licensed properties before their RTS games put them on the map in the mid 90s. Before releasing their first game -Mars Saga - the people of Westwood learned their craft working on contracts for Amiga games. Their first hit came in the form of Dungeon Master license Eye of the Beholder.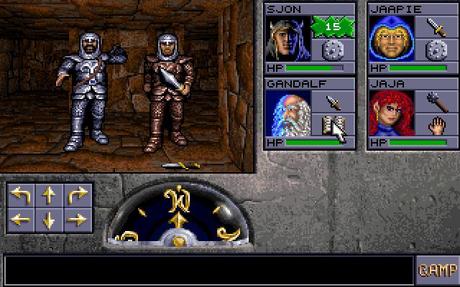 Eye of the Beholder 2
In addition to Eye of the Beholder being a big enough success to warrant two sequels Westwood found addition success with Legends of Kyrandia. The fantasy point and click adventure didn't quite give Lucasarts something to sweat about but it also spawned two sequels, each one cleverly taking on a different character perspective. They were dark fairy tales that were known for its innovative control scheme.
Although they kept their name on the market with games based on Lion King, Blade Runner and Monopoly the most notable release of Westwood's early years was Dune II: Battle for Arrakis. The RTS title was widely accepted as more than an adaptation of a well known series but for its use of 3D sprites, three equally matched sides and an immensely well designed gameplay mechanic.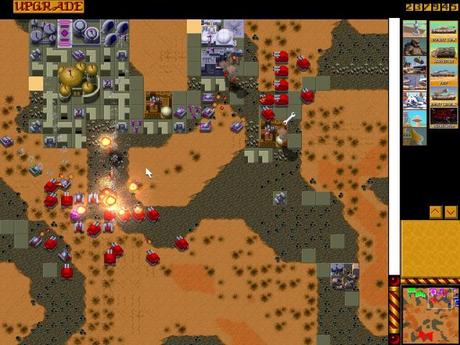 Dune 2
#2 – Psychnosis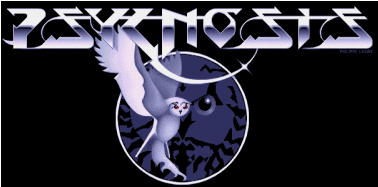 The somewhat over-the-top logo was a common sight for gamers in the 80s and 90s. The company functioned as a developer and a distributor and had up to two teams of a hundred programmers working on different titles at once. During their early years they played a role in hits like Lemmings, G-Police, Formula 1, Colony Wars, Darkstalkers, Arma-Geddon, Walker, Ecstatica, Nitro, Shadow of the Beast and the Wipeout series. Not everything they released was worth playing, especially licensed games for Last Action Hero and Spice World but their output was so huge that the good overshadowed the bad.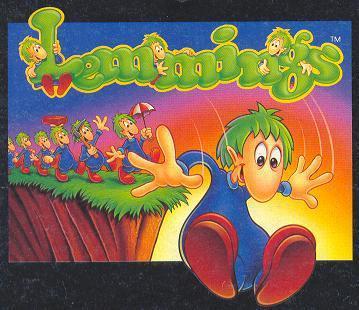 In 1993 the company was acquired by Sony, who were happy to let Psychnosis continue to do their thing. In 2001 the name of the company was changed to Studio Liverpool, and their job was just to turn out an annual Formula 1 and Wipeout updates until their doors were shut in 2012.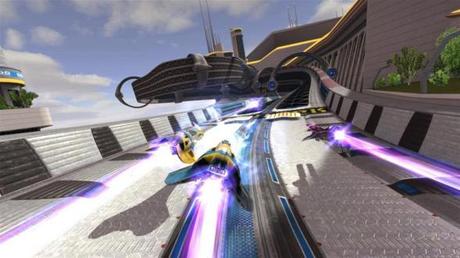 Wipeout HD
#1 – Bullfrog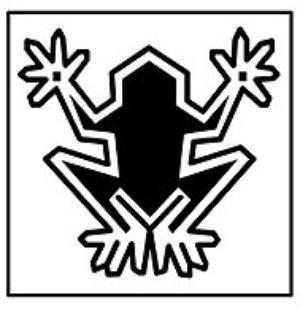 Bullfrog Productions was established in 1987 by Peter Molyneux and Les Edgar and made it's mark on the business by creating a series of original and mold breaking management simulators. People first took notice of the British company when they released Populous - a game that made the player into a god. Released in 1991 players would start simply, flattening the terrain for your worshipers to build their village. As your power grew you could unleash plagues and disasters on your opponents and eventually set the apocalypse in motion.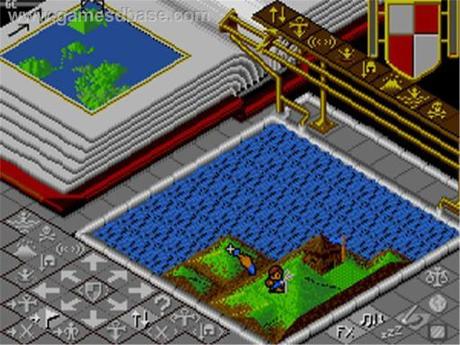 Populous
After this success Bullfrog branched out into platforming with the highly innovative Flood. Although it was well received by critics Flood was not a success (possibly due to the loveable main character being run over by a car in the epilogue) and Bullfrog went back to what they knew best with a sequel to Populous and a more grounded Powermonger. Molyneux started to display his trademark over-ambition with the unique but unwieldy Magic Carpet.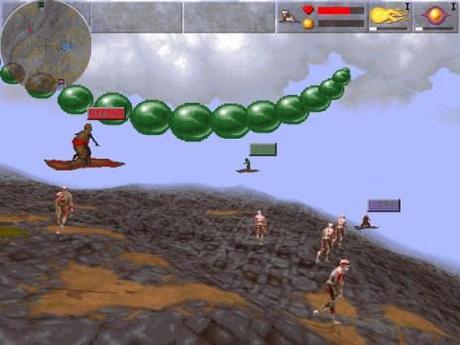 Magic Carpet
Building on their reputation Bullfrog launched the sandbox game that predates the sandbox genre with Syndicate. The cyberpunk assassination game was innovative on many levels with what was at the time an unprecedented level of freedom in each level. Theme Park followed not long after, proving that people wanted a management sim that wasn't as dry and serious as Railroad Tycoon and Sim City. Bright, colorful and downright funny it was a massive hit and pretenders to the title continue to this day.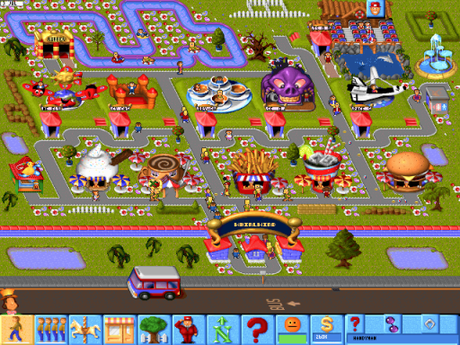 Theme Park
Both Syndicate and Theme Park became the foundation block of best-selling franchises, with a personal favorite being Theme Hospital. Although it looks like a kids game on the surface it had an immensely dark sense of humor. Bullfrog continued to push the genre in new directions with Genewars and Dungeon Keeper. The former was a new take on the RTS formula by shifting the focus away from technology and onto genetic experimentation by blending the best elements of alien species to make your perfect weapons. Dungeon keeper put you in control of an underground clan of demons burrowing out new space. It introduced a fresh dynamic on the genre by giving the player the ability to control their minions in first person.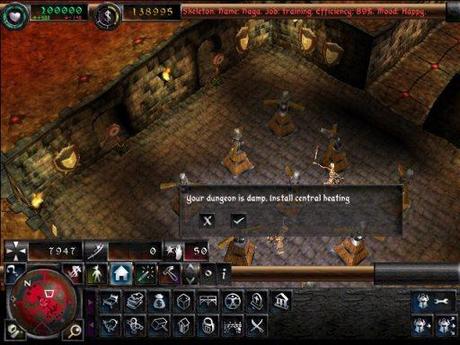 Dungeon Keeper 2
After a couple more sequels to its flagship titles the heads of the company went their separate ways when EA absorbed the production house (because that's what EA does). Under new management the innovation dried up as EA tried to expand the market. Once a leader is oddball genre games Bullfrog was a stamp of quality during the 1990s. EA has tried to capitalize on the famous titles by putting out new and lack-lustre versions of Syndicate and Theme Park, but what they really need to do is re-release the classics on tablets.