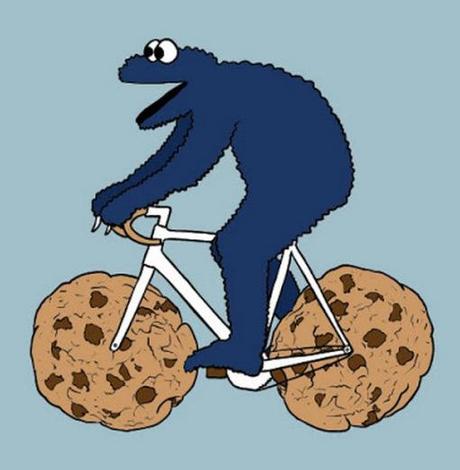 Top 10 Cycling Iconic Character Illustrations
Have you ever wondered what Superheroes and Iconic characters might look like on a bicycle? Well wonder no more because graphic designer/illustrator Mike Joos has made some of the funniest illustrations in which each iconic character rides a customized bike. If you think it sounds funny, just wait until you see them….
Top 10 Cycling Iconic Character Illustrations
..
PLEASE DO CLICK ON ONE OF THE IMAGES BELOW TO SEE THE REST OF THIS ARTISTS WORK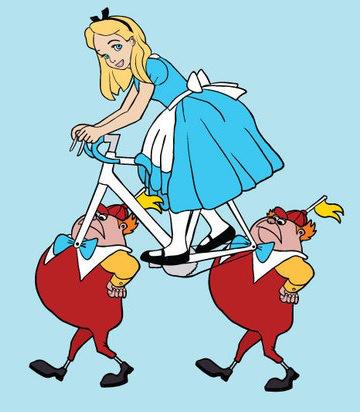 Alice in Wonderland Bicycle
10 – Alice in Wonderland
Featuring Tweedledum and Tweedledee as the wheels of this cycle is  a great way to start this post off. Much like this one, some of them are a little crazy but always capture the look of the rider no matter what.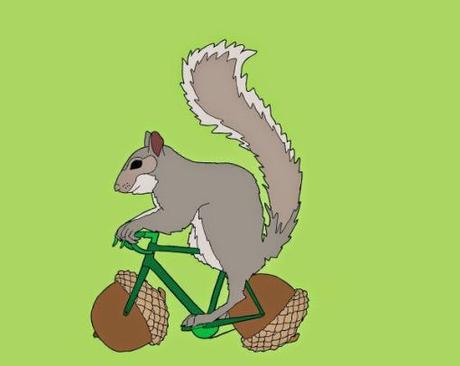 Squirrel Bicycle
9 – Squirrel
OK, so this one is not a Iconic Character to speak of, but it does show how creative and above all how fun these images are. Nothing mind-blowing in design, but yet also genius in their idea.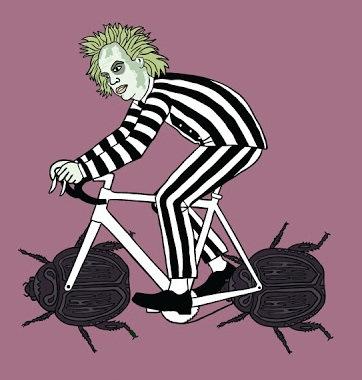 Beetlejuice Bicycle
8 – Beetlejuice
Did you know they are making a new Beetlejuice movie? Well they are and I think if Beetlejuice did have to ride around on a bicycle he would definitely have one that look like this.  This Illustration perfectly sums up the crazy and outrageous style of the first Beetlejuice movie.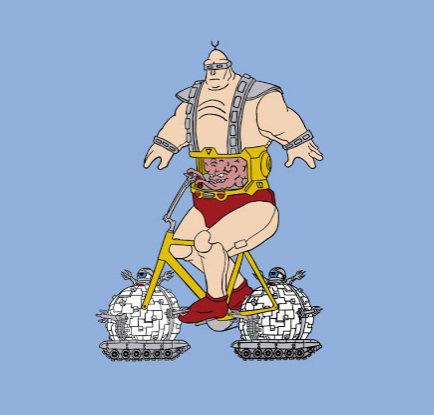 krang Bicycle
7 – krang
The the new Turtles movie coming out I can only hope that it features Krang riding this bicycle some when along the way! I am not sure what the wheels on this one are supposed to be but they are highly detailed that is for sure.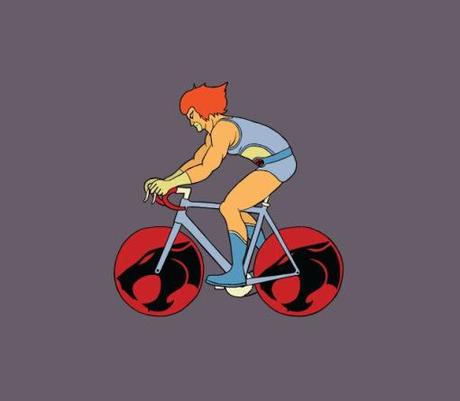 Lion O Bicycle
6 – Lion O
Apart from the odd one or two of these images most of you might be starting to see a pattern with regards to the style of the bikes. They are of course all racing bikes which the artist Mike Joos is not only into, but apparently also rather quick on them as well and takes his riding very seriously, unlike most these images he makes.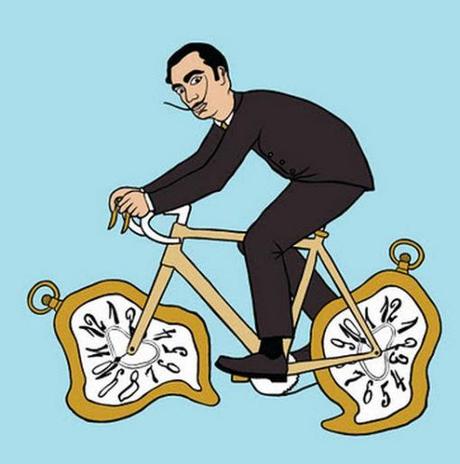 Salvador Dali Bicycle
5 – Salvador Dali
When Salvador Dali was alive bicycles would have been all the rage, and I would imagine in Dali's crazy mind definitely have definitely seen himself riding this oneday. I think this one really shows how much thought goes into each image as it could have just as well features round, clock faced wheels.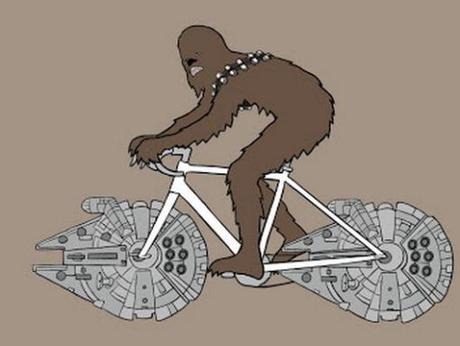 Chewbacca Bicycle
4 – Chewbacca
What is wrong with this image? It is simply Chewbacca on a bike with millenium falcon wheels! Nothing strange here, it is an actual part of one of the new movies. Well that may not be true, but I would like to bet JJ would love this idea.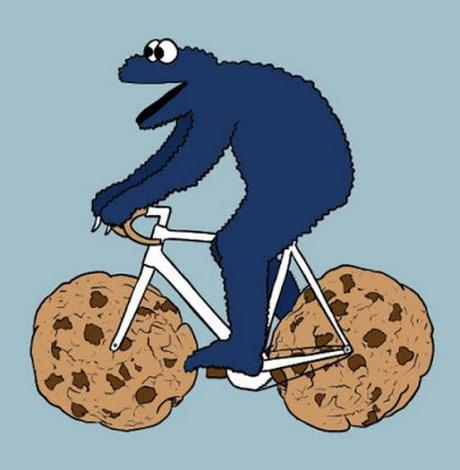 Cookie Monster Bicycle
3 – Cookie Monster
Everyone loves the always hungry cookie monster, and this illustration of Cookie on a bike with chocolate chip cookie wheels seems to make perfect sense! Apart from the fact that he would probably have ate the wheels before setting off anywhere.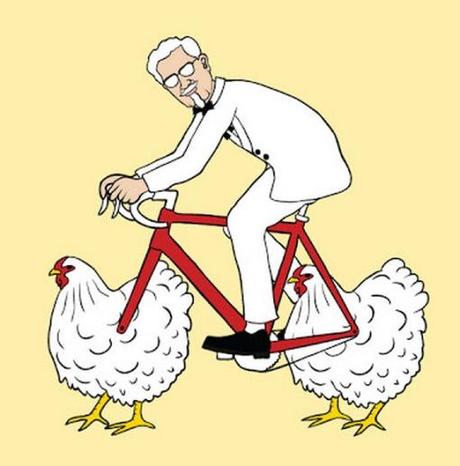 Colonel Sanders Bicycle
2 – Colonel Sanders
Out of all of these images it was this one that made me laugh the most. You just know he would have rode something like this if he could have. And the slow paced walk of the chickens would have suited his Southern style as well.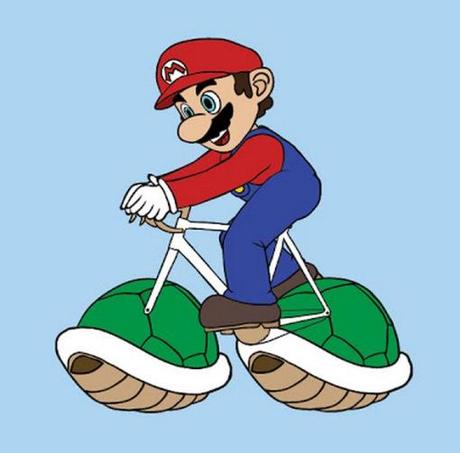 Super Mario Bicycle
1 – Super Mario
This last image perfectly sums up what I love about all these images. They are all fun and with an added touch of nerd thrown in for good measure. Please do take the time to look at the rest of Mike Joos work as you can also by gifts as well and see the hundreds of other pieces of art he has made, along with a load more of these cycles.