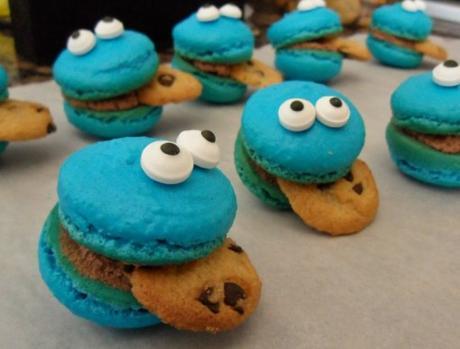 Top 10 Cookie Monster Recipes, Foods and Drinks
These ten recipes and ideas are all made to look just like the Cookie monster from children's television show Sesame Street. So if you are a fan of the show or your little one loves him these are going to be the recipes you will want to make…
Top 10 Cookie Monster Recipes, Foods and Drinks
..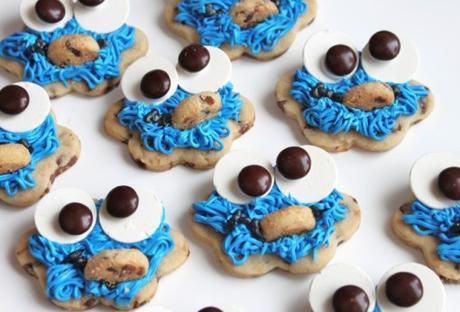 Cookie Monster Cookies
10 – Cookie Monster Cookies
Someone just had to make some Cookie Monster themed Cookies, but I think these are the very best of them, simple to make and great looking.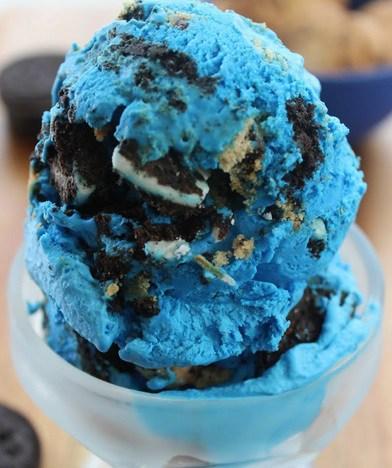 Cookie Monster Ice Cream
9 – Ice Cream
It might not look exactly like Cookie monster (apart from the colours), but it is the ingredients inside this amazing ice cream that is going to make it that extra bit special.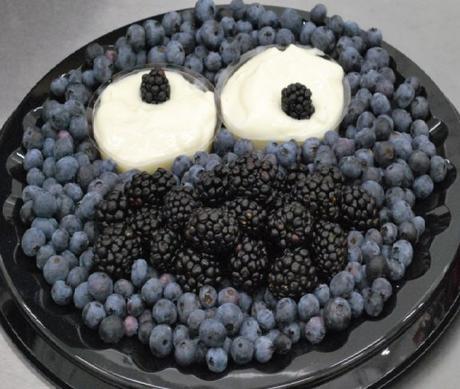 Cookie Monster Fruit Tray
8 – Fruit Tray
Cookie Monster recipes don't have to be all about the sweets and the cookies, in fact, they can be rather healthy indeed. Fruit monster though just doesn't have the same ring to it.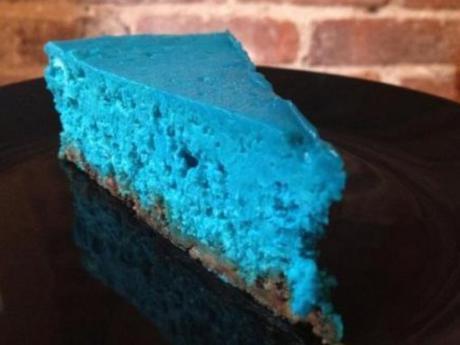 Cookie Monster Cheesecake Recipe
7 – Cheesecake
Much like the Ice cream in number 9 it doesn't have to look exactly like him to be amazing. In fact, I would like to be Cookie himself would have eaten this!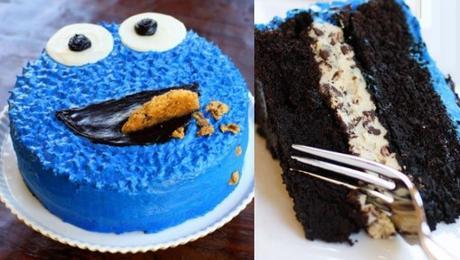 Cookie Monster Birthday Cake
6 – Birthday Cake
Not only does this cake look amazing (and a lot like Cookie Monster) but it is also has a cookie dough filling that would drive Cookie Monster wild with sugar!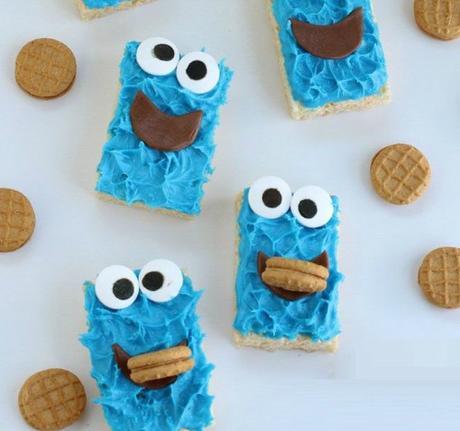 Cookie Monster Rice Krispie Treats
5 – Rice Krispie Treats
These low fat, rice Krispie bar treats are great fun to make and look amazing as well. So why not give them out at a summer BBQ and make people of all ages smile.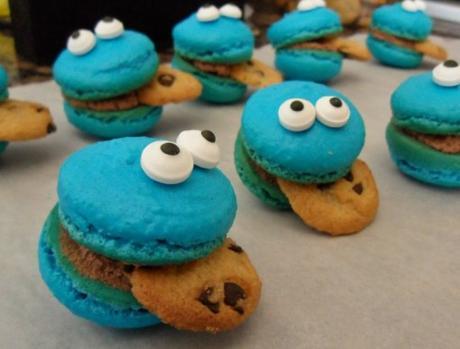 Cookie Monster Macarons
4 – Macarons
I have never been a fan of macarons, but I do know a good one when I see it. This one inspired by the Cookie puppet himself is definitely one of the very best ones.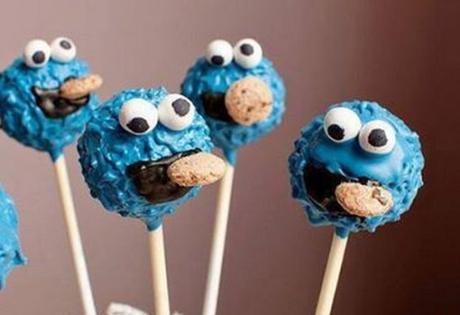 Cookie Monster Cakepops
3 – Cake pops
If you own a Cake pop maker why not get it out and have a go at making some of these Cookie monster pop cakes! Cross-eyed monsters never looked so tasty!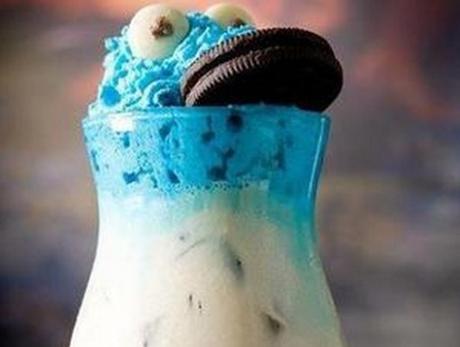 Cookie Monster Milkshakes
2 – Milkshake
I am a real sucker for milkshakes of any flavour, so imagine my joy and love for finding a Cookie monster milkshake! Sadly I have not been lucky enough to try one of these yet, but one day I just know I will, and it will be glorious!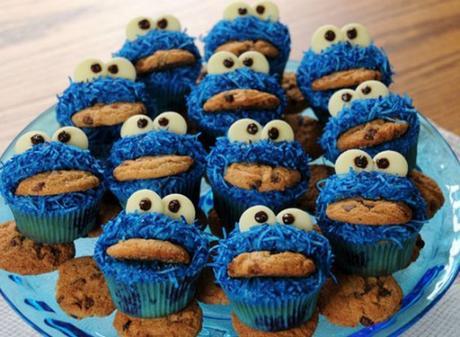 Cookie Monster Cupcakes
1 – Cupcakes
These just had to be my number 1 because not only do they look amazing, but they are fairly simple to make as well. And besides, I think even Cookie himself would have eaten loads of these given half a chance.