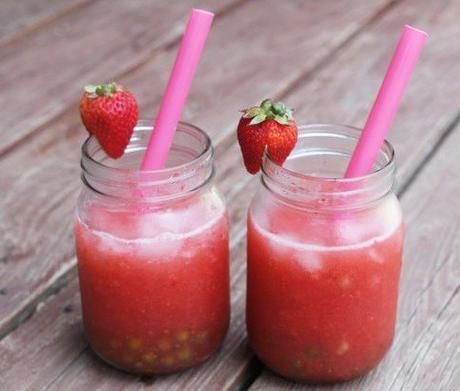 Top 10 Bubble Tea and Pearl Tea Recipes
If you have ever tried bubble tea (or Pearl Tea as it is often called), you will know how cool and refreshing this drink can be. But the real beauty of bubble tea is the versatility of ingredients meaning you really can come up with your own creations…
Top 10 Bubble Tea and Pearl Tea Recipes
..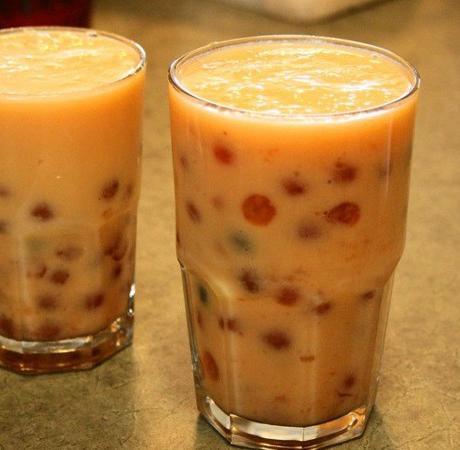 Canteloupe Bubble Tea
10 – Canteloupe
This is most probably the healthiest bubble tea recipe you are going to see in this list. With half a cantaloupe and almond milk it is actually good for you!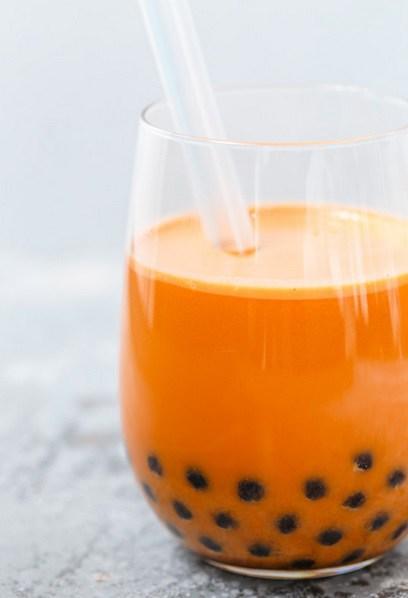 Thai Almond Milk Bubble Tea
9 – Thai Almond
While it might have a citrus look to it, this is recipe is nothing like that at all. In fact, it has a smooth, creamy like taste apparently. Sounds good to me!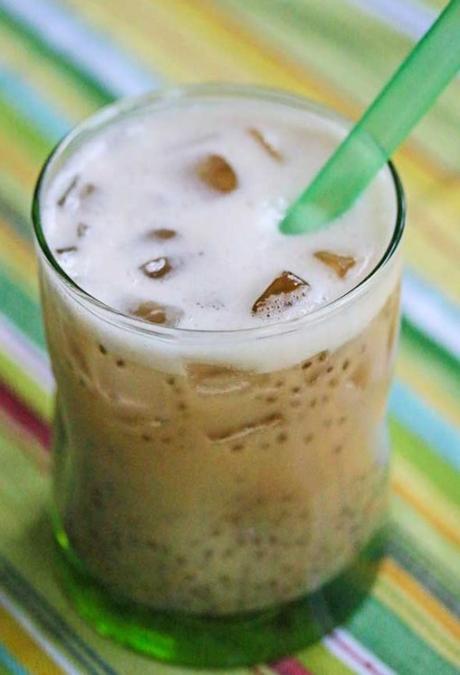 Chocolate Rooibos Chia Seed Bubble Tea
8 – Chocolate Rooibos
To be honest with you I have no idea what half of these ingredients are let alone what they might taste like, but that doesn't mean I wouldn't try it.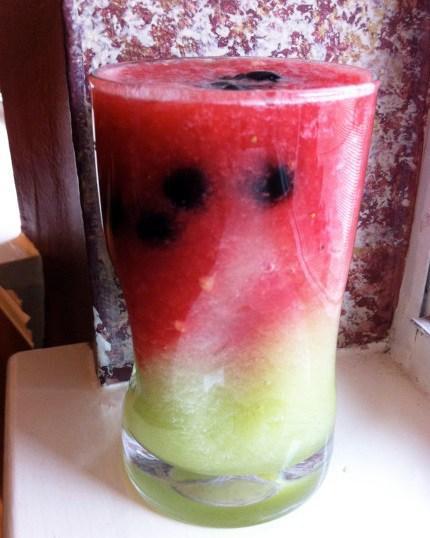 Watermelon Bubble Tea
7 – Watermelon
There are not many drinks out there that can be made to look like a watermelon let alone taste like it as well! This is a great hot summers day recipe.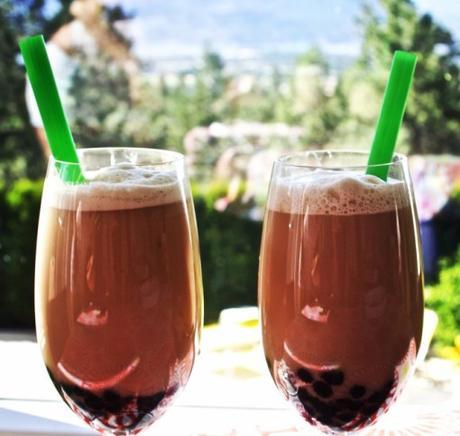 Persian Style Bubble Tea
6 – Persian Style
This recipe with cardamom pods and a dash of honey sounds like it could be a great way to experience pearl tea if you have never tried it before. I say that because it sound such a smooth recipe and not as full on as some of the recipe in this list.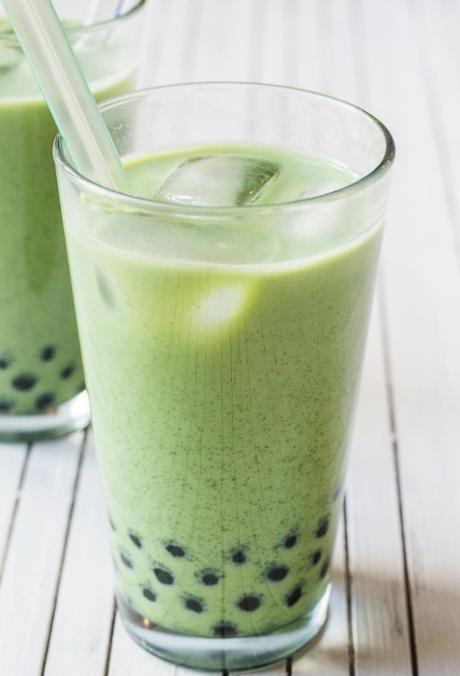 Matcha Green Bubble Tea.
5 – Matcha Green
Green teas are often some of the best flavours, and this recipe made with matcha green tea powder is a cool treat for sure. Funny how the little black tapioca pearls look like paw prints!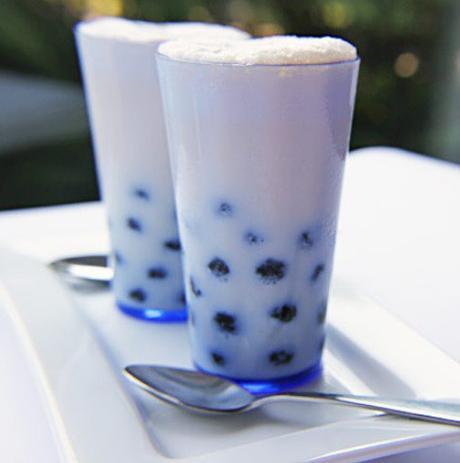 Young Coconut Bubble Tea
4 – Young Coconut
This drink is very Ageist! After all, old coconuts have just as much to give a drink as their younger counterparts. What I like about this recipe is how much the black tapioca pearls stand out from the drink.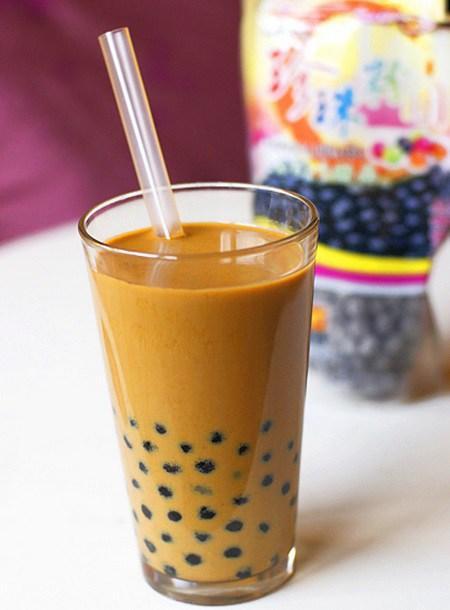 Vietnamese Coffee Boba Bubble Tea
3 – Vietnamese Coffee
While a cup of bubble tea is all well and good it is hard to not order a coffee instead. So why not combine the 2 and have a Coffee bubble tea!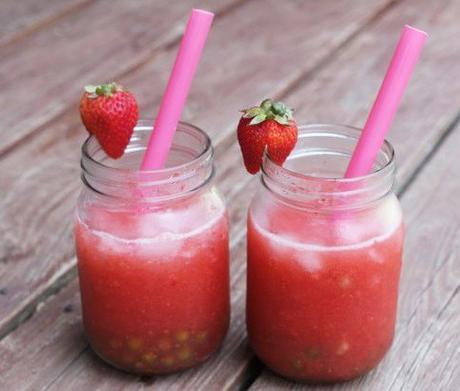 Strawberry Boba Bubble Tea
2 – Strawberry
With a red velvet texture and whole strawberry to top it off, this summer treat of pearl tea would go down perfectly at the family BBQ.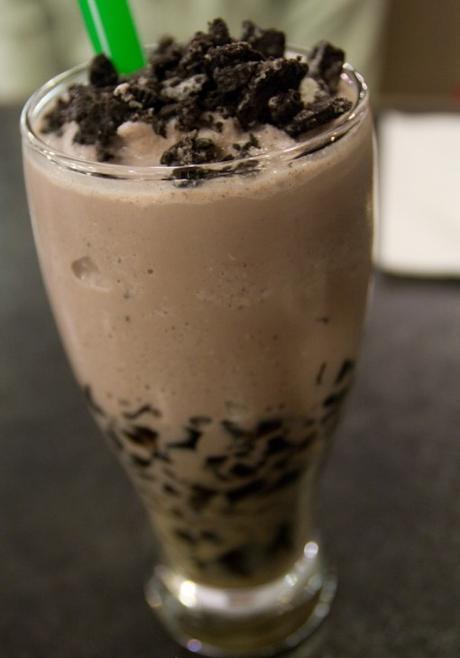 Oreo Bubble Tea
1 – Oreo
I just don't care that there isn't a recipe or making-guide to go with the drink, anyone who can combine Oreo cookies and a healthy tea drink gets my vote. Out of all of these this is probably the only one I would like to try!