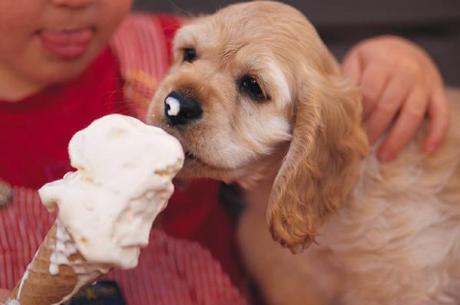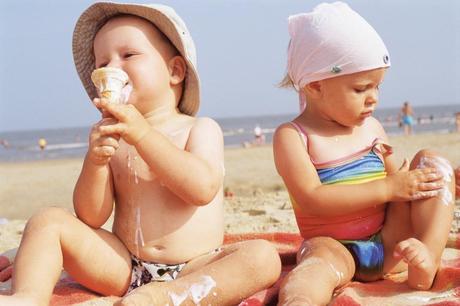 It's hard to imagine that anything could make ice cream better than it already is, but could you be missing out an essential element to the tasty experience? Setting matters! Try eating your dessert in one of these classic backdrops to truly enjoy your ice cream in all its sweet excellence.
On a Beach: there can be very little argument about ice cream's central role in summer break. It's a cold and refreshing remedy for the hours spent working on your tan. Take time to let your cone melt down your fingers and complete your day at the beach.
On a Couch (with your best friend and an excellent chick flick):  it doesn't always have to be a girl's night out. Although it is always a blast to get dressed up for a night on the town, sometimes it is just as nice to kick it comfy and curl up on the couch for a decadent treat and some one-on-one time with your best girl.
At an Old School Soda Shop: sure there might not be as many soda shops around but who could resist the nostalgia of a root beer float or ice cream sundae? For a real taste of American history, order a malt with whipped cream and a cherry on top.
At an Ice Cream Truck: for a more personal trip down memory lane, feed your inner-child something sweet from an ice cream truck. They are sure to have a mixture of the old flavors you remember along with items that are new to try. Just remember to wait for your turn in line!
At a Summer Music Festival: for a more mature experience, pair your ice cream cone with a fun outdoor venue concert. You'll be sure to get the best of summer- music, the outdoors, and a cold treat.
At the Top of a Ferris Wheel: as long as they let you on the ride, in what better place could you experience the thrill of flavor than from a seat with a view?
On Vacation: not just for a fun additive to your trip, many places have their own special take on ice cream. Try gelato, frozen custard, sorbet or Italian ice.
Game Night with Your Friends: skip the heavy desserts and dish out ice cream at your next game night. It's easy, customizable, and will leave everyone feeling happy and full.
A Walk in the Park: feel less guilty about your indulgence by taking it on a walk with you throughout your favorite park. It will add a little something special to a place you already love.
After an Excellent Date: extend an exceptional date by going out for a touch of ice cream. It can be casual and quick, but will top off a memorable night.