Considering the way 2020 went with the cinema closed for most of the year, even when they reopened the new films being offered were few and far between. Although I cannot really complain too much with getting to see all three Lord of the Rings extended editions twice something I had wanted to do for many years. So this year I have had to combine the small number of cinema films which include some 2019 films but due to UK release dates qualify for my top 10 best films of 2020 list! Then combined with films then added to streaming sites and catching up with some before the end of the year. At one point I was unsure if I could even pick a top 10, so it could be my most interesting yet!
My Cinema 2020 list - here
2020 Films overall - here
10. The Boys in the Band ( Review)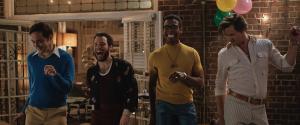 I cannot help but totally love films that are based on plays or in this case the whole cast from a Broadway production all working together on the film. Everything about it was filled with so much tension and drama as it all unfolds one night with friends and a birthday party, although when they decided to play a dangerous game of calling the first person they fell in love with it was never going to be a very happy night.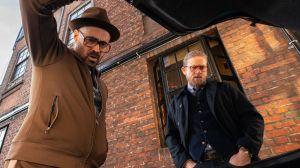 This was the first film that I saw at the cinema on the 2nd January and I thought it was just fantastic. Guy Richie getting back to his very best with gangster themes again and something that he really does so very well. Having to mention Hugh Grant in what is a truly fantastic role continuing his full on career shift from those romantic comedy days. Charlie Hunnam was also impressive and it was nice that he kept part of his Geordie accent in this one.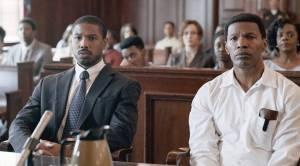 This film truly broke me. I was actually rather shocked to realise that I had actually seen it in 2020, that felt so very long ago. It was an Unlimited preview from Cineworld and had me crying a couple of times. Incredible performances from Michael B. Jordan and Jamie Foxx, with some truly tragic and sad moments that really highlight the issues black men have faced when it comes to the police. Considering this came before the black lives matter movement it shows that the issue is still a problem now.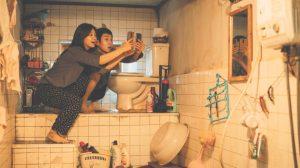 The record breaking Best Picture Oscar winner when Parasite became the first foreign language film to win that honour. I don't think anyone could really complain about that as it is certainly a groundbreaking film in many ways. Highlighting the issues of social divides and how money can really make a difference to how you are perceived and treat by others.
6. The Invisible Man ( Review)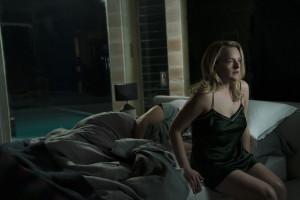 I really wasn't sure what I was getting into with this film and have to admit that I truly found certain moments absolutely terrifying. Until obviously realising more what was going on and she wasn't actually being haunted, although was it actually worse what was happening? Elisabeth Moss is outstanding in the leading role and that was something that really pushed the film forward, even more so with some truly breathtaking moments. Offers plenty of shocks as well as some truly satisfying twists and turns!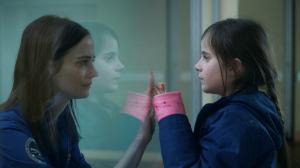 Probably the biggest surprise package on this whole list in all honesty considering this was a film that I had not even heard of, until the cinemas reopened in July and this was playing. Although it was not plain sailing as the first attempt at watching it had the subtitles and dialogue all out of sync so I had to leave, but because it really looked interesting I went back a few days later and it was luckily all sorted out! Eva Green is brilliant in the leading role and it highlights just how women still need to work harder than men when in the male dominated environments. Then you throw in her being a mother and even though the men were fathers she was judged more because of this. Certainly worth catching up on and a film that really does say a lot for women.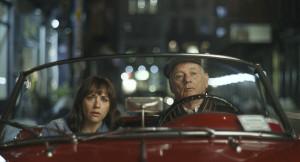 I guess this one is no real shock, lets face it this is my type of comfort film. I felt it captured the whole doubting of everyone and everything around you which linked very well with the trauma of 2020. Rashida Jones and Bill Murray worked so effortlessly together and he added the charm and charisma we have grown to expect over the years. Moral of the story? People actually do tell the truth at times!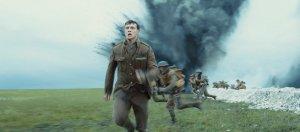 A true epic cinematic experience, the visual stunning nature, the intense sound. That made me so pleased with the decision to see this one on an IMAX screen. Everything about it was so intense and you feel like you cannot breathe at times. Everything the characters go through as a viewer you feel it as well, that was the true brilliance of the way this film was put together. That ending scene was extremely epic as well right?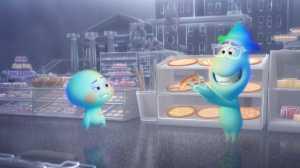 Pixar have pushed the boundaries for many years now and I really don't think its a surprise to say that I adored everything about Soul. Maybe partly because watching it brought up my own feelings and how I managed to make changes in 2020 after the lockdown and furlough stage, eventually making me realise that I had the power to change things. Joe in Soul thinks that he is only able to do Jazz, when he delivers that one amazing show he didn't feel as good as he expected and wonders if he actually is more than one thing? I thought the ending was utterly brilliant.
1. Promising Young Woman ( Review)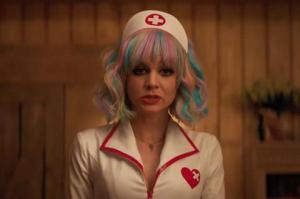 Carey Mulligan shines so brightly in this film that addresses pretty much everything that was brought up in the #MeToo movement. That is obviously not a bad thing at all, that is a truly great thing. I really cannot wait to see the reaction to the film when it is on general release as it dares to be something so different and pure. I watched it without being fully prepared what it was going to be and that worked ever so well. Brilliant!
What were the best films you watched in 2020?