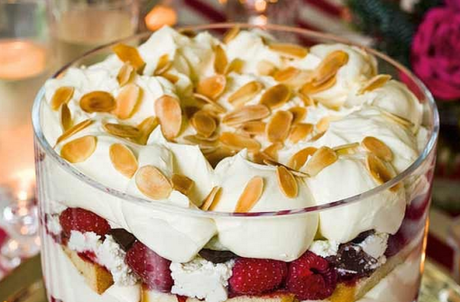 Top 10 Best Dessert Trifle recipes
Each and every Sunday I can always remember my mother making a delicious Trifle. While it is a mostly English dessert dish made from custard, fruit and bits of sponge cake I thought it would be nice to show people some styles and recipes from it. So without any delay here are 10 of the very best…
Top 10 Best Dessert Trifle Recipes
..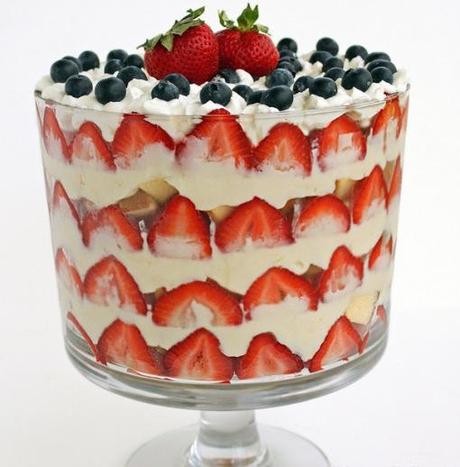 Patriotic Trifle Dessert
10 – Patriotic
I thought I would start with this amazing trifle because it looks so amazing and has enough fruit to make it almost healthy. No recipe or making guide with this one, but that is the joy of making a trifle. It can be whatever style and contain whatever you want it to.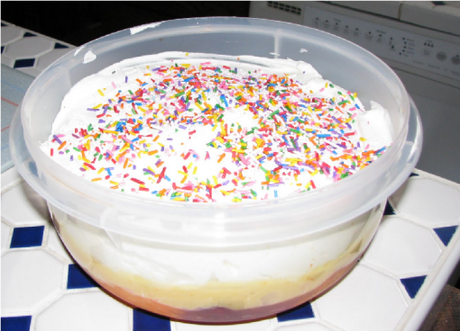 Hundreds and Thousands Classic Trifle
9 – Classic
Over this list we will come to see some rather nice and often unusual recipes for the common trifle , but for my money the recipe and design of this one is the classic. With loads of sprinkles, custard and tasty Jelly.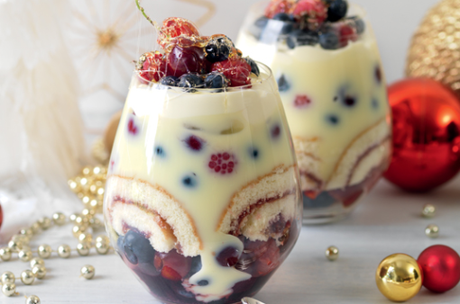 Mixed Berry Trifle
8 – Art
If you are going to pay over the odds for a trifle this is probably what it will look like. What I really loved was the way the Swiss roll cake is placed at the sides of the trifle bowl to make it look like  a little tasty rainbow.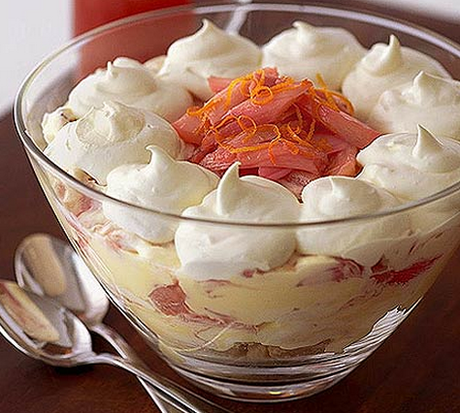 Rhubarb fool trifle
7 – Rhubarb
It is a new slant on the classic Rhubarb and custard trifle. With a touch of  Roasted rhubarb, double cream and loads of  thick Devon custard it sounds like heaven in a trifle bowl.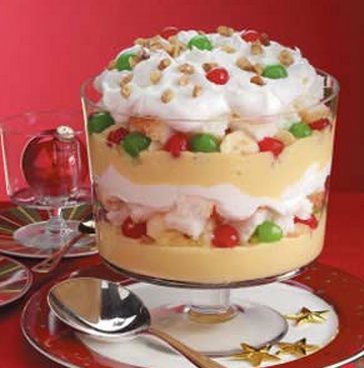 Christmas Trifle Recipe
6 – Festive Pudding
Not only does it look festive but the list of ingredients is as well. Containing eggnog, maraschino cherries, chopped walnuts and whipped topping it is a festive treat for all. Just remember to save some for Santa.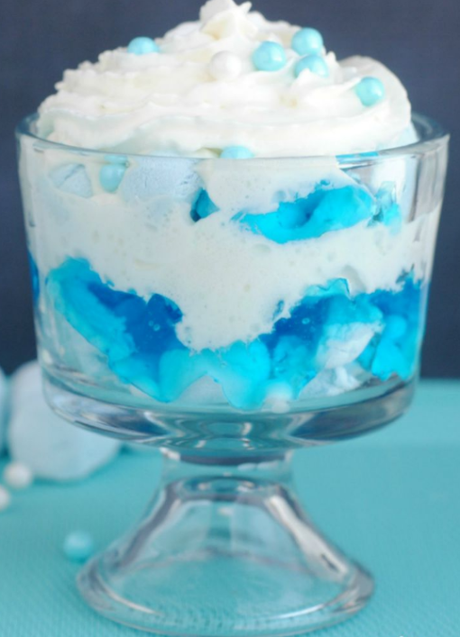 Icy Blue Dessert Trifle
5 – Frozen
If the ideas in my post "Top 10 Frozen Party Foods" are not good enough why not make some Frozen trifles instead! Made from some blue gelatin, blueberry marshmallows, whipped cream and blue & white nonpareil candy balls it sounds a lot tastier than it looks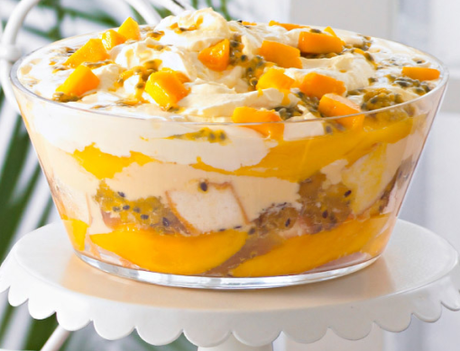 Mango and passionfruit trifle
4 – Feel The Passion
It seems to be the norm to end up mixing 2 different kinds of fruit with these trifles and this recipe combines some of the strangest. Made from Madeira, Frangelico liqueur, passionfruits, mangoes and custard it sure is a mash-up of flavours.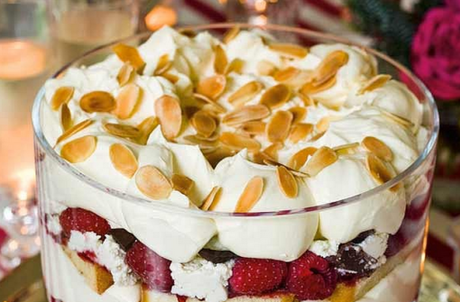 Granny's Trifle
3 – Old School
Now I wouldn't know Suzanne Sharp's granny if I bumped into her in the street, but I do think she is a good chef when it comes to trifles. Made with toasted almonds, lemon, ricotta, double cream, peaches and raspberries it is an all out assault on the taste buds.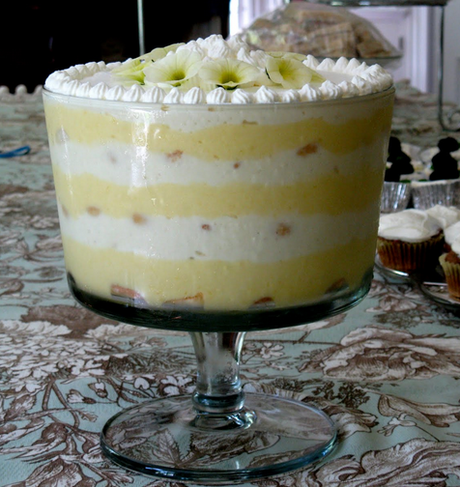 Lemon Berry White Chocolate Trifle
2 – Lemon Berry
This is in fact a lemon berry trifle with white chocolate mascarpone mousse, and while there is no making guide to be found in the image link, I just loved the look of it and how original it was.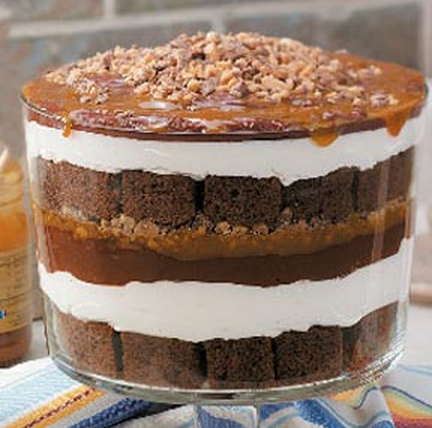 Caramel Chocolate Trifle Recipe
1 – Triple Choc
This isn't just any trifle. It is the king of them! Made from devil's food cake mix, chocolate pudding, whipped cream, caramel ice cream and topped off with some toffee bits this trifle shows all other trifles how to stand up for themselves and be real desserts.