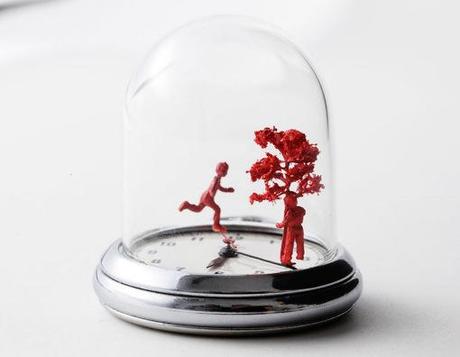 Top 10 Amazing Watch Sculptures
Have you ever watched a watch and seen the seconds tick down, and almost stop! They seem to go so slowly. I think in Friday evenings most of us are watching that clock, waiting for the end of work. Well if you were Dominic Wilcox, you would have looked at those seconds counting down and come up with amazing miniature time-based sculptures…

Top 10 Amazing Watch Sculptures
..
PLEASE DO CLICK ON ONE OF THE IMAGES BELOW TO SEE THE REST OF THIS AMAZING ARTISTS WORK

Click Here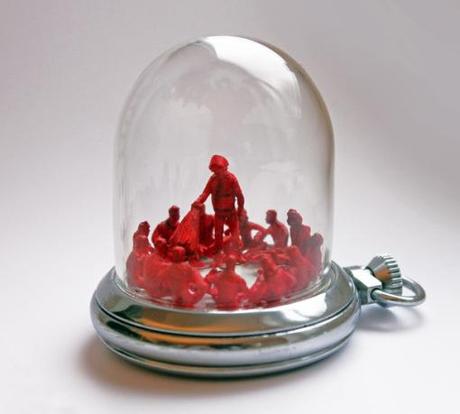 UC Davis Protest
10 – Spray me again!
This scene represents the UC Davis Protest of a circle of protesters being subjected to pepper spray by a central rotating police lieutenant. It was an image that sparked everyone's emotions so we know where the artists is coming from.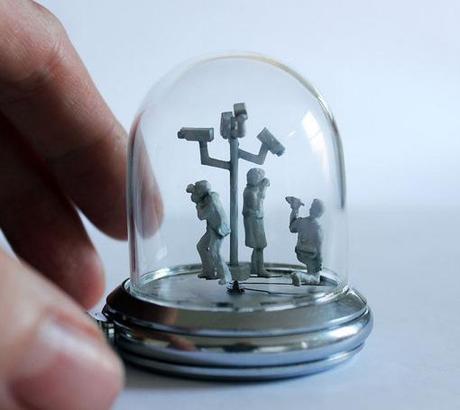 Captured
9 – CCTV art
The strong use of CCTV and our own lack of privacy is an issue that a lot of artists have tackled. But a lot of artists don't have the skills to portray that emotion perfectly into a single watch face!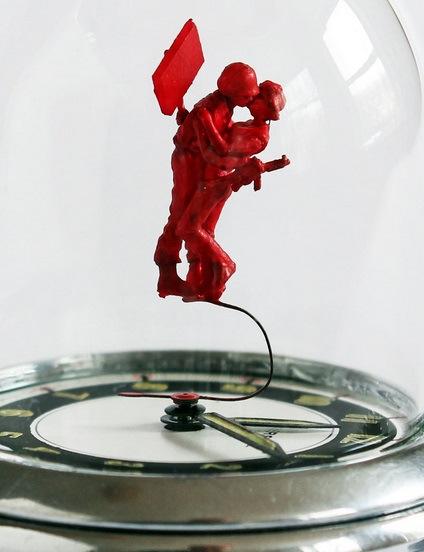 Love and Protest
8 – War and dance
Going around and around. Both war and peace. This amazingly detailed sculpture is emotional as well as amazing and a good example of the artists talents.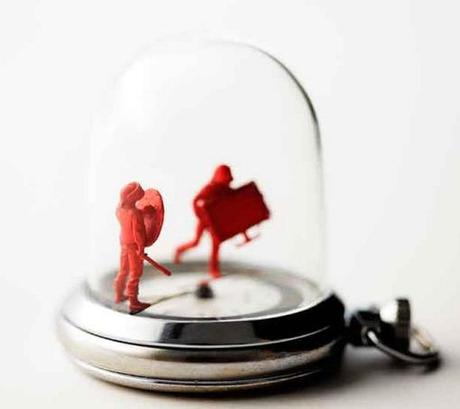 London Looter
7 – Let is happen
The London riots where something that most of us here in the UK would rather forget it ever happened. But that being said, this watch is the perfect memory of how the police stood by and the looters get away with anything.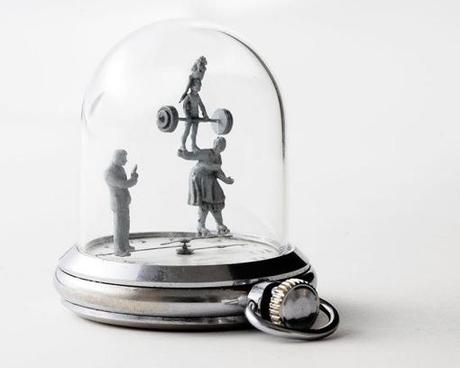 Oblivious iphone user
6 – Captured on camera
With some sort of circus act going on while someone films it on their phone I think the message is how we are more than happy to watch with our phones, rather than our own eyes. (But I could be wrong.)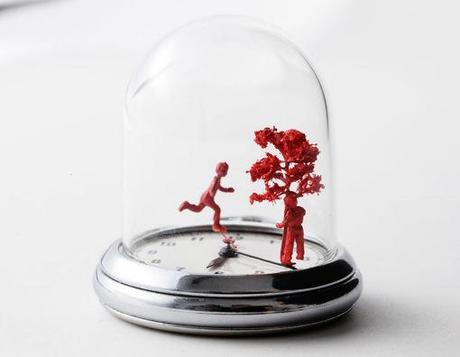 Hide n Seek
5 – Count to 60 then come and find me.
Running around the trees and buildings playing hide and seek is a part of most of our childhoods. The artist captures it beautify with the finder never really getting to see the hider.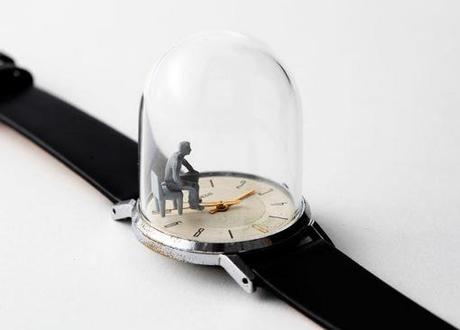 The Sitting Man
4 – Sit down and think for a while.
To sit down and think for a while is a massive part of being human. To just take 5 mins out of each day to stop and think about a plan or what happened is a good way for preparing the mind for bigger things ahead.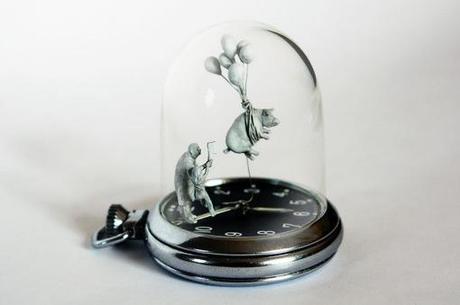 Adventurers of a Young Vegetarian
3 – When pigs fly
What I like about this one is that the story is quite clear. The poor pig was for the chop, but the little girl is stopping the butcher from getting his meat by tying balloons to the pig to let it fly away. A rather scary story indeed, but also one I could watch go round and round.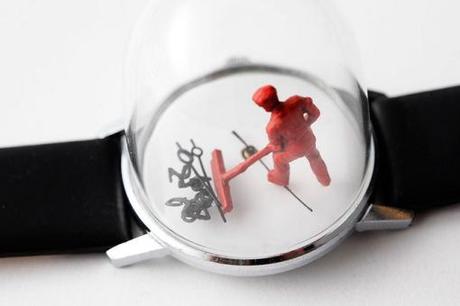 Watch Sweeper
2 – Time Sweeper
There is something rather though provoking about someone effectively sweeping away time. Maybe a time wasted thought process is the way to go with this work or art.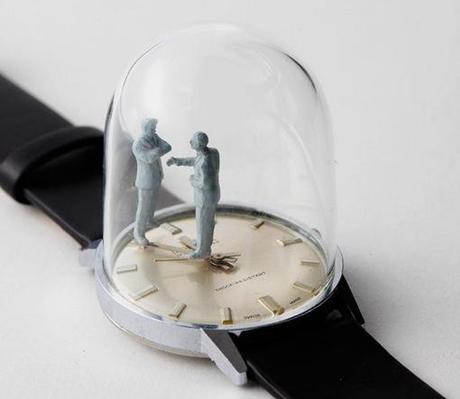 Unrequited Handshake
1 – Never the twain shall meet.
With one person trying to shake hands and the other one effectively locking himself down to the possibility of it, this is one of those sculptures that is kind of sad, and interesting at the same time. It has been a pleasure to bring you these sculptures it really has, so I hope you enjoyed them.