What would YOU do?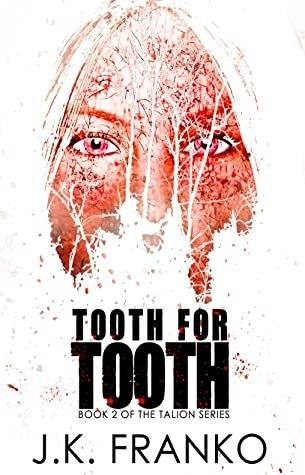 What would you do if you got away with murder? Would you stop there? Could you?
Susie and Roy thought that they committed the perfect crime.
Their planning was meticulous. Their execution was flawless.
But, there is always a loose end, isn't there? Always a singing bone.
Now, while enemies multiply and suspicions abound, their perfect world begins to crumble.
The hunters have become the hunted.
IN THIS BLISTERINGLY RELENTLESS SEQUEL TO HIS DEBUT SHOCKER, EYE FOR EYE, J.K. FRANKO TAKES READERS ON A BREATHTAKING JOURNEY OF CAT AND MOUSE.
***
['Before meeting Susie and Roy, I had never met a murderer]
***
(Talion Publishing, 4 April 2020, 325 pages, ebook, copy from @jk_franko and voluntarily reviewed, #BlogTour 2 May via #RandomThingsTours)
***
***
This is an impressive thriller. Tooth for Tooth is one of those books you struggle to stop once you get started. I'd never heard of the author before so haven't read the first book. I think there are a few things that didn't register as significant as they should have because I don't know the rest of the story. This didn't really impact my enjoyment though. The book is fast-paced, gripping and employs multiple narrators to tell a complex story. Kirsty is my favourite character. I will read the first book because I really want to know her story. This ticked all the boxes for a great thriller: intense action, fast paced, great characters and a twisted plot. I was very impressed. I look forward to reading the first book and reading book three. Well worth a read.