The face of American jazz and show tunes celebrated a milestone at Ravinia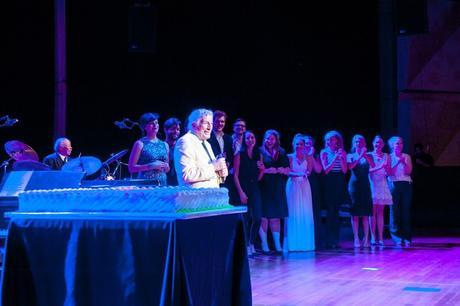 Impeccably dressed in a cream-colored blazer, the debonair Tony Bennett told the audience that this was his 47th appearance at Ravinia! His strong voice and emotional interpretations of jazz/pop classics continued to delight audiences, especially here, where he felt so welcomed.
Accompanied by the Tony Bennett Quartet who opened the show, this nonagenarian (yes, it means someone in his 90s), did what he did best. He sang. He didn't talk. He didn't kibbitz with the audience. He crooned his most beloved favorites, one after another, like fireworks on the 4th of July. Some from his set list included, "I Got Rhythm," "Steppin' Out With My Baby," "Our Love Is Here to Stay," "The Way You Look Tonight," and a medley of "Because of You," "Rags to Riches," and "Who Can I Turn To."  Toward the end of the intermissionless show, he sang his signature tunes, "I Left My Heart in San Francisco," "The Good Life," "How Do You Keep the Music Playing," and "The Shadow of Your Smile." For many, he brought back happy memories and for others, he made a few new fans along the way.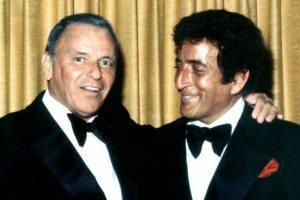 A nostalgic, yet bittersweet opening to the show was an introduction of Tony Bennett by a recording of his compatriot, Frank Sinatra who said, "He's the greatest singer in the world today, this man." Individual performances by his talented quartet perfected the show. Harold Jones on drums, Mike Renzi on piano, Gray Sargent on guitar, and Marshall Wood on bass are all well-regarded musicians, who led what seemed like their own brilliant jazz showcase.
At the end of the performance, they wheeled out a birthday cake and everyone sang "Happy Birthday" to Tony, who celebrated his 90th birthday in early August. Happy Birthday, Tony and may you continue to keep the music playing!
Next up at Ravinia this week is Don Henly on August 15, Judy Collins on August 18, The Go Gos on August 19, and John Fogerty on August 25. For tickets, go to ravinia.org.