A dazzling poetic meditation on motherhood, female identity, ennui, and love by Greta Bellamacina, London-based poet, actress, filmmaker, and model.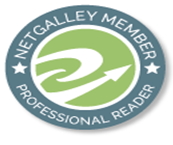 In Tomorrow's Woman, Greta Bellamacina's bold, exploratory voice combines the vivid imagery of French surrealism and British romantic poetry with a modern, first-person examination of love, gender identity, motherhood, and social issues. Andy Warhol's Interview Magazine writes that "Bellamacina is garnering critical acclaim for her way with words and her ability to translate the classic poetic form into the contemporary creative landscape."
This is her first volume of her poetry to be released in the United States.
***
[Tomorrow's woman has seen war in heaven / she is the blue of light before time draws - TOMORROW'S WOMAN]
***
(@AndrewsMcMeel, 4 February 2020, 112 pages, ebook, #ARC from @AndrewsMcMeel via # NetGalley and voluntarily reviewed)
***
***
I'd never heard of Bellamacina before and decided to read this after the publisher sent out a promotional email about the collection. I was blown away by how much I enjoyed the poems on offer. Bellamacina's poems are beautiful and lyrical. The poems are different lengths but never more than a couple of pages so the collection was easy to dip in and out of. I particularly enjoyed Clear Water, Stockholm Syndrome, The Jungle and Above Water. The poems explore the idea of being a woman in modern society through Bellamacina's own experiences. I thought this was terrific.