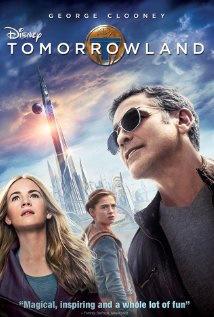 Director: Brad Bird
Writer: Brad Bird, Damon Lindelof (Screenplay) Brad Bird, Damon Lindelof, Jeff Jensen (Story)
Starring: George Clooney, Hugh Laurie, Britt Robertson, Raffey Cassidy, Tim McGraw, Kathryn Hahn, Keegan-Michael Key
Plot: Bound by a shared destiny, a teen bursting with scientific curiosity and a former boy-genius inventor embark on a mission to unearth the secrets of a place somewhere in time and space that exists in their collective memory.
There may be spoilers the rest of the review
Verdict: Ambitious Idea
Story: Tomorrowland starts with Frank (Clooney) trying to prepare us to the world we are going into where we learn of his love of science from the moment he entered the world invention competition at a tender young age where he meets Nix (Laurie) who is impressed with his work along with Athena (Cassidy) but as the invention doesn't fully work he gets dismissed. Athena likes the idea and gives Frank instructions to a world where the future has already taken over, but the older version still has the warning with an impending clock counting down.
Casey (Robertson) brings a fresh prospective to the story because she is an optimist as we follow her choice to make a platform from being destroyed and saving her father Eddie's (McGraw) job. When she get caught upon her release she is left with a mysterious pin that upon touching takes her to a mysterious world, Tomorrowland.
Still not sure what is happening Casey looks for answer which Athena tries to bring her as Athena searches for people who can save Tomorrowland from a future threat. Which means getting to the stage where Casey meets Frank and make up for a creation which witnesses the end of the world, but Tomorrowland is nothing like any of them imagined.
Tomorrowland can not be fault for actually trying to think outside the box and being original, in a year where we had a large amount of successful sequels it had been a rare thing to see something like this, this year. I did like the idea of working between the two dimensions and that we are looking into the idea of the world ending. What I didn't like was the way too long of an introduction to each character and not enough time in the Tomorrowland. I can't help but love the ideas used this film and think it needs to be watch.
Actor Review
George Clooney: Frank Walker is the man who was exiled from Tomorrowland and lives in isolation, he knows the world is going to end and has just accepted it. When he meets Casey he learns that he could in fact change the future once and for all leading him to go back into Tomorrowland to change the future and save the world. George gives a good performance that really works in a grumpy old man performance.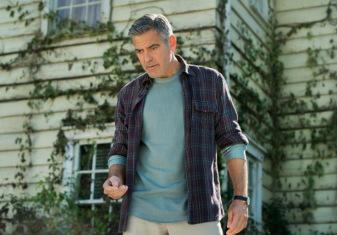 Hugh Laurie: Nix is the leader of Tomorrowland where he rules knowing that the world will end, he is happy for the world to end because him and his people are safe in a new world. Hugh is criminally underutilized in this film we should have seen him in a much more villainous role like the one created than this.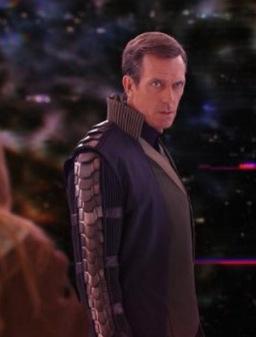 Britt Robertson: Casey Newton is the rebellious teenager who gets selected by Athena as the potential savour of the world, she gets attracted by Tomorrowland and ends up having to fight for the world, but ends up asking too many questions through the film. Britt steps out of no where to end up becoming one of the potential break out stars of the year.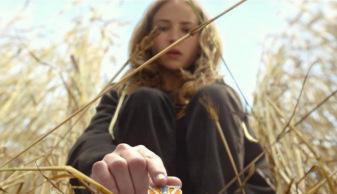 Raffey Cassidy: Athena is the little girl who recruits the dreamers of the world to come to Tomorrowland but after she is banished she searches for the people who can help save Tomorrowland from its potential destruction. She is a robot and has been trained to defeat all enemies in combat. Raffey really is the star performer in this film nailing all the scenes where the image of her character never seems to fit in the performance.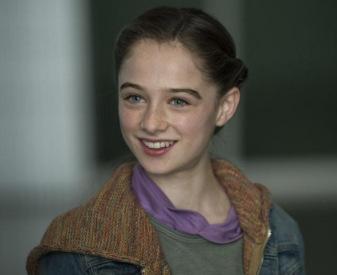 Support Cast: Tomorrowland has the basic supporting cast with the family of Casey that all work to show her almost being held back from her potential along with the robots hunting them down that all look very much out of place.
Director Review: Brad Bird – Brad gives us such an ambitious project that does need to get more respect than the box office scores show it having.
Action: Tomorrowland has good action but really is just standard fight scenes throughout.
Adventure: Tomorrowland puts Casey on a brilliant adventure that takes her to a new world puts her life in peril which all works well for an adventure film.
Family: Tomorrowland could be one for all the family to enjoy with something everyone will enjoy.
Mystery: Tomorrowland does leave you wondering what is actually happening with the characters and Tomorrowland.
Sci-Fi: Tomorrowland brings us into a future world where dreamers are encouraged rather than pushed down which all works to show the difference between the two worlds.
Settings: Tomorrowland creates a beautiful world for Tomorrowland while the Earth settings are very generic.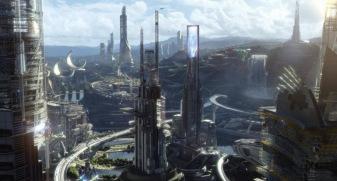 Special Effects: Tomorrowland has flawless settings with what is going on in the Tomorrowland because it needs to look amazing for the idea in the film.
Suggestion: Tomorrowland is one to try I think most people will enjoy it more than they would think. (Try It)
Best Part: Britt Robertson and Raffey Cassidy both are great.
Worst Part: Not enough with Nix.
Favourite Quote: Nix 'Every day is the opportunity for a better tomorrow. '
Believability: No
Chances of Tears: No
Chances of Sequel: Could have one.
Post Credits Scene: No
Oscar Chances: No
Box Office: $208 Million
Budget: $190 Million
Runtime: 2 Hours 10 Minutes
Tagline: Imagine a place where nothing is impossible.
Overall: Brilliantly ambitious that could be one of the best original ideas this year
Rating