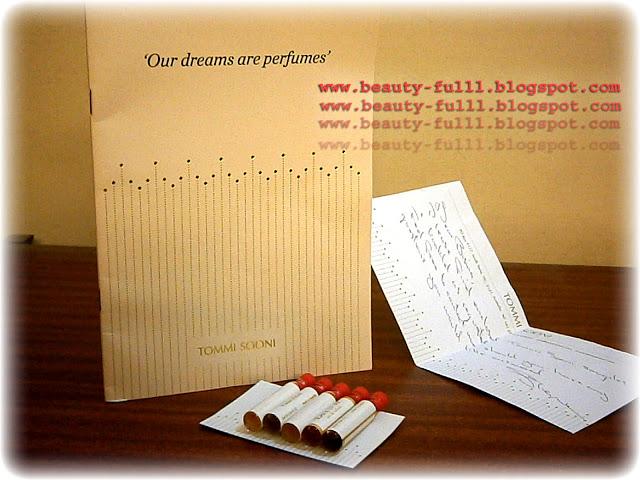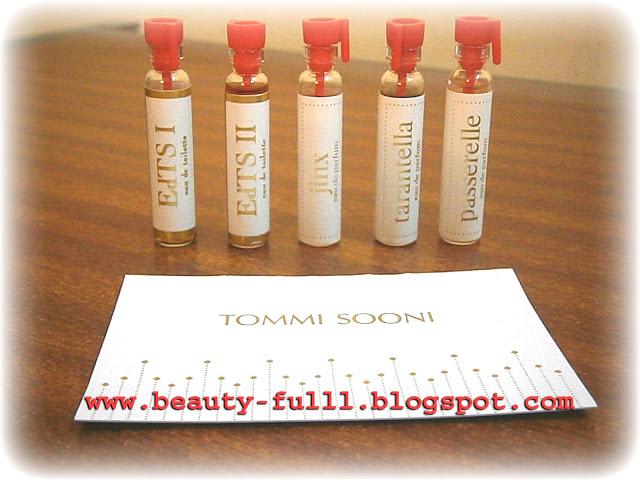 Hi,
Today I will be reviewing Tommi Sooni Perfume samples which were recently sent to me by the company.
Company Background: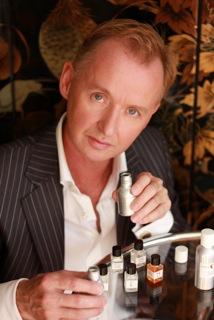 Tommi Sooni is an Australian based perfume company.It was launched in 2005 and is owned by the Creative Director Steven Broadhurst.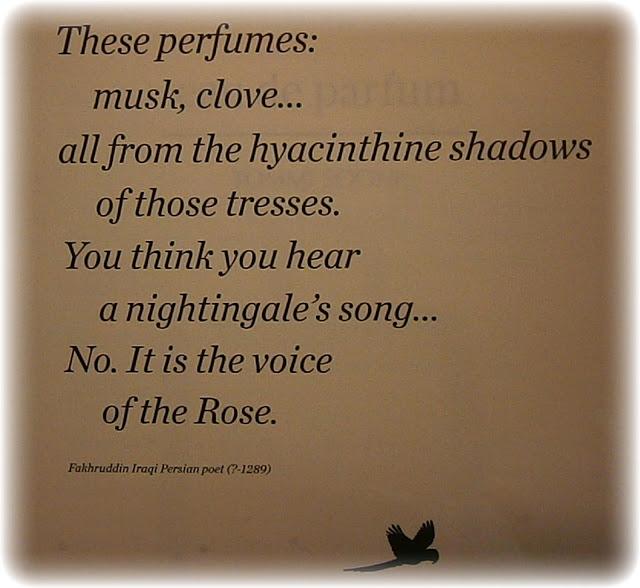 Tommi Sooni has a demanding mandate: to produce original, beautiful perfumes of exceptional quality and character. Truly a brand dedicated to the art of creative perfumery.
Our perfumes are inspired by culture and artistic expression. Just as the world came to Australia to breathe fresh new life, now Tommi Sooni travels the world to discover new experiences and pay homage to the brilliance of man's artistic expressions.
Respecting the refined traditions of French perfumery, it takes our 'nose' two years on average to perfect each Tommi Sooni fragrance.
Utilizing the finest ingredients from around the world, our perfumes are blended, bottled and finished by hand in our South Yarra atelier.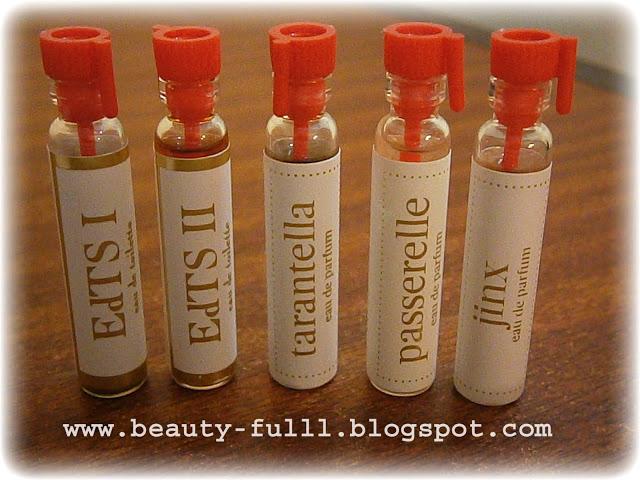 Tommi Sooni perfumes has launched a total of 5 fragrances.
1-Passserelle-Feminine, embracing, egalitarian
Notes: 
Bergamot,Grapefruit, Lemon scented myrtle, Orange blossom, Black pepper, Yellow freesias, 
Mai rose, Mimosa, Golden trumpet, Green boronia buds, Native Australian jasmine, 
Honeysuckle, Nectar of coastal tee tree, Wintersweet, Tolu Balsam, Bay laurel, Heliotrope, 
Civet, Australian sandalwood.
2-Tarantella-Elegant, luxurious, sensual
Notes:
Aldehydes, Galbanum, Orange blossom, French marigold, Sicilian mandarin, Frangipani, 
muguet, Jasmine, Orris, Anatolian rose, Bay laurel, Clove, Patchouli, Amber, Leather, Moss, 
Sandalwood, Intense musk.

3-Eau de Tommi Sooni I-Rich, warm, sensual
Notes:


Lime, Lemon leaves, Bergamot, Bay laurel, Jonquil, Rose, Cuban cigar accord, Huon pine, 




Sandalwood, Benzoin, Oakmoss.
4-Eau de Tommi Sooni II-Exotic, distinctive, alluring
Notes:


Rhubarb, Bergamot, Lemon, Daphne, Jasmine, Ylang Ylang, Honey, Vanilla, Amber, 




Sandalwood.

5-Jinx-Original, striking, alluring
Notes:
Fig, Green vine leaves, Grapefruit, Basil, Aldehydes, Muguet, Rose wardia, Ylang Ylang, 

Jasmine, Crystallized Ginger, Vetiver, Moss, Cistus, Ambergris, White musk.

 

My thoughts about the Perfumes: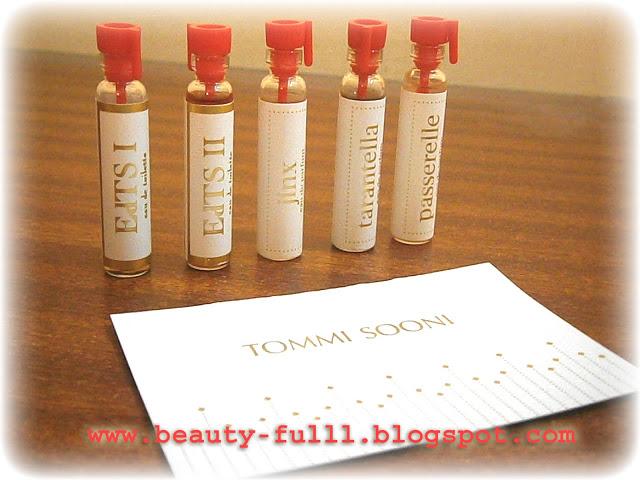 All the perfumes were extremely fabulous and they had a unique and distinctive scent that made them outstanding.
This was the first time I tried Tommi Sooni perfumes and I must say that I was amazed by their seductive,rich yet elegant scents.
The scents are mostly feminine but some of them were for both men and women.
All the perfumes are definitely worth trying and can be bought from Tommi Sooni Website.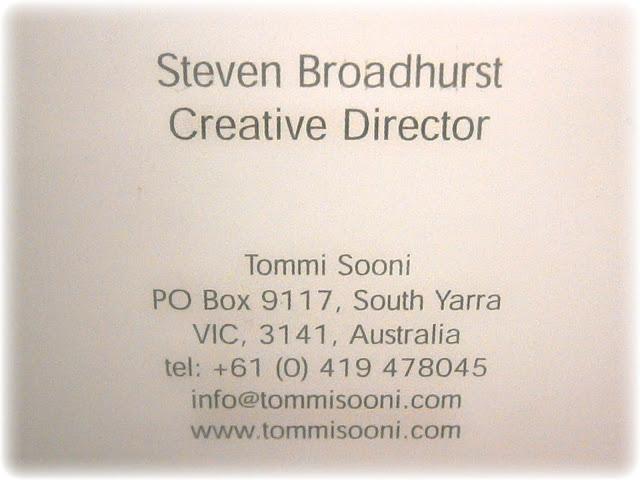 Website: Tommi Sooni