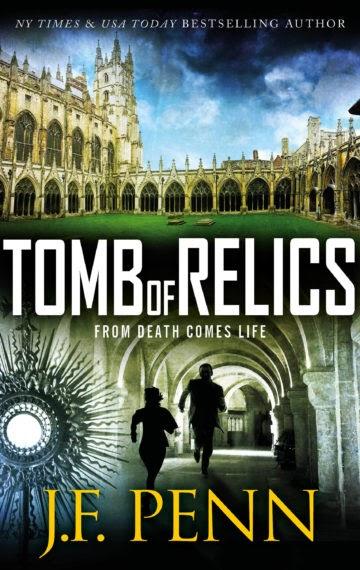 When a relic of St Thomas Becket is stolen from Canterbury Cathedral, England, ARKANE agents Morgan Sierra and Jake Timber are called in to find it.
As the trail of missing relics leads them across sacred sites in Europe, Morgan and Jake discover a conspiracy that stretches back to medieval times - and a question that goes to the heart of what it means to live.
***
Dark clouds hid the moon as the four knights rode out across desert scrub to the ruined temple in the Juden Hills. PROLOGUE
***
(Independently Published, 1 December 2021, ebook, 129 pages, #ARC from the author)
***
***
I'm a huge fan of the author. I especially enjoy the ARKANE books. I thought the last book Tree of Life was excellent so was looking forward to the next adventure. There's something I find really appealing about the concept of these books, supernatural artifacts and the like (I'm a fan of Lara Croft and Warehouse 13) so the ARKANE books are a winner for me. This book is quite short, more of a novella but has everything I've come to expect from the books; mysteries, sinister figures lurking in the shadows and plenty of action. I thought this was terrific.