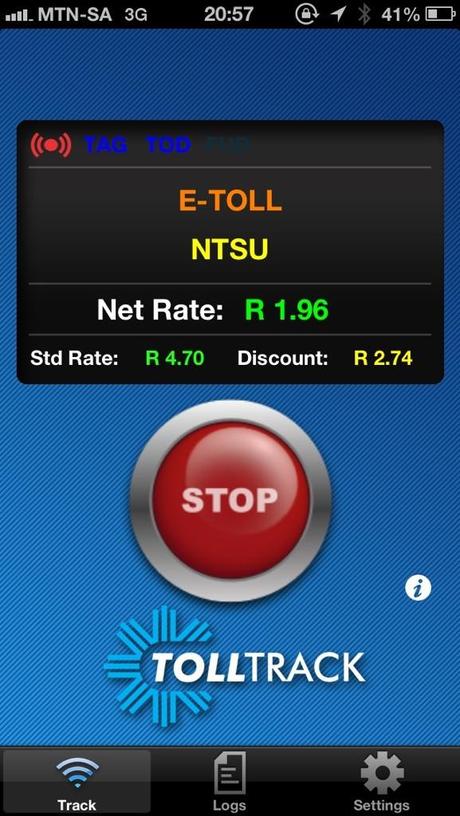 Toll Track is a FREE mobile app that will help you track and log your toll costs automatically.
All you need to do is press 'Start' and let Toll Track do the tracking for you while you drive the route.Toll Track calculates the relevant discounts according to your presets and will build a monthly cost log for Bakwena, E-Toll and TRAC N4 gantries.
Toll Track uses your mobile phone's built-in GPS receiver to track the gantries passed through
and calculates the relevant discounts applicable, to display and log the net payable amount.
Ideal for individuals who do a lot of business travelling, now you can track your toll expenses and incorporate it into your business billing structure.
http://www.tolltrack.co.za